Some 1,877 Ukrainian towns and villages are currently under Russian occupation, Head of State Volodymyr Zelensky said in an address to the participants of the German President's event dedicated to solidarity with Ukraine.
"We are fighting on Ukrainian soil for what all of you, dear friends, cannot imagine your lives without. This is basic security. This is freedom and life under the law. This is the happiness of living in a family and an opportunity to dream of a safe and free future for your children. Simple things that 1,877 Ukrainian towns and villages are now deprived of," the President emphasised.
According to him, the occupiers seek to increase the number of occupied settlements and "add millions more broken lives to the already broken ones." The Head of State added that there were almost no undamaged houses left in Mariupol.
"More than 90% of Mariupol is destroyed. Remnants of houses that were destroyed by Russian bombs and missiles, parts of the city that were burned by the occupiers are being demolished by Russia to turn these terrible ruins into concrete crumbs. The crumbs that are going to be used to build roads," he said.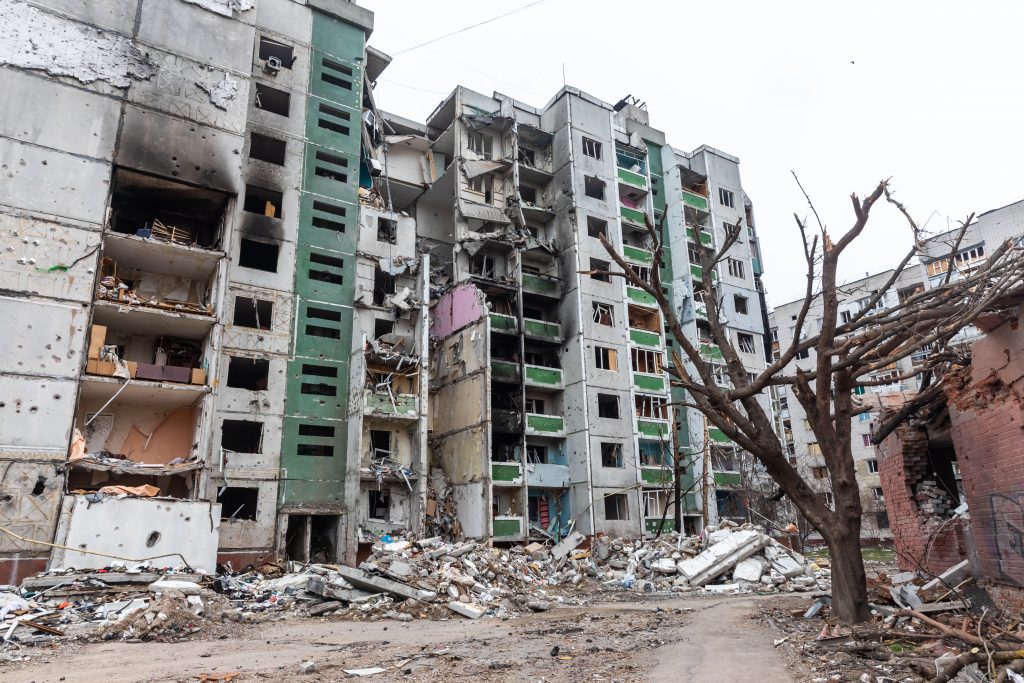 Zelensky stressed that we had to do "everything possible and impossible" to prevent Russia from turning Ukraine, its neighbours, and the whole of Europe, which Russian revanchism wants to reach, into concrete crumbs.
Meanwhile, the Main Directorate of Intelligence of the Ministry of Defence of Ukraine reported that the Armed Forces of Ukraine would be ready for a counteroffensive in the spring. One of the strategic goals will be "to drive a wedge into the Russian front in the south between the occupied Crimea and the Russian Federation."
At the same time, it's possible that Ukrainian attacks could target military facilities or equipment on Russian territory, for example around the city of Belgorod.
Bohdan Marusyak