The Ministry of Foreign Affairs of Ukraine welcomed the publication of the "Report on Violations and Abuses of International Humanitarian and Human Rights Law, War Crimes and Crimes Against Humanity, related to the Forcible Transfer and/or Deportation of Ukrainian Children to the Russian Federation" by the Organisation for Security and Cooperation in Europe (OSCE)
The report, prepared by an independent mission of experts of the OSCE Moscow Mechanism, is the first separate international report devoted to the issue of the unlawful displacement of Ukrainian children by Russia. It should be noted that the Russian Federation refused to cooperate with the mentioned mission.
Among the key conclusions of the Report, it is necessary to highlight the following:
– a large number of Ukrainian children, starting from 24 February 2022 and before this date, were displaced to the temporarily occupied territories of Ukraine and the territory of the Russian Federation, which may amount to a crime against humanity of "deportation or forcible transfer of population";
–  non-consensual evacuations, transfers, and prolonged displacement of Ukrainian children constitute violations of international humanitarian law and, in certain cases, amount to grave breaches of the Geneva Convention IV and war crimes;
– forcibly displaced or deported Ukrainian children find themselves in an entirely Russian environment, including language, customs, and religion, and are exposed to pro-Russian information campaigns often amounting to targeted re-education as well as being involved in military education;
– Russia's actions to change the citizenship of Ukrainian children, illegal adoption of children, or similar assimilation measures are violations of the Geneva Convention IV;
– the Russian Federation creates various obstacles for families seeking to get their children back and also prevents the establishment of a list and location of children, which is a violation of the Geneva Conventions;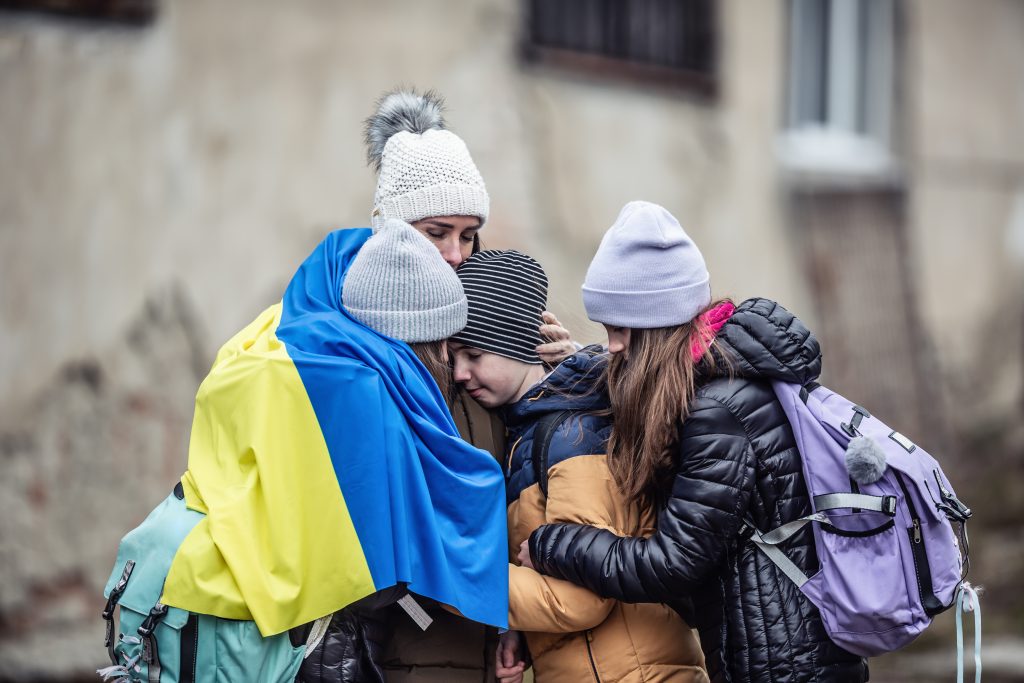 – numerous and repeated violations of the interests and rights of children stipulated by the UN Convention on the Rights of the Child, in particular the rights to identity, family and family reunification, education, access to information, rest, leisure, freedom of thought, conscience, and religion, rights to liberty and security, etc.;
– the cumulative effects of these multiple violations also give rise to very serious concerns that the rights of these children to be free from torture and ill-treatment, and other inhuman or degrading treatment or punishment.
Ukraine emphasises that the forcible transfer or deportation of Ukrainian children to the Russian Federation may amount to the crime of genocide under Article II of the 1948 Convention on the Prevention and Punishment of the Crime of Genocide.
The conclusions of the Report can be used within the framework of national and international mechanisms to hold the organisers and perpetrators of the crimes recorded in the Report to account.
Natalia Tolub