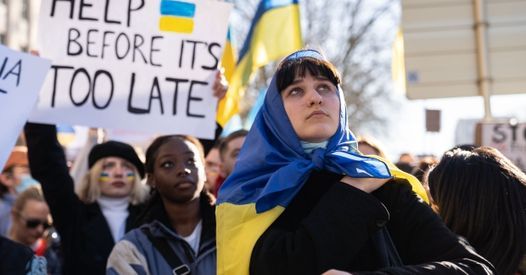 Promote Ukraine are calling on you, your family, friends and colleagues in Belgium and other EU member states to come to Schuman Square on 25 March, Friday at 12:00-14:00, to demand immediate support for Ukraine in the war with Russia.
We demand that the European Union completely cuts economic ties with the Russian Federation: every euro that goes into the Kremlin's pocket is used to kill Ukrainian women, men and children!
Moreover, EU member states should do everything they can to strengthen Ukraine's air defence, including facilitating the supply of MiG29 aircraft and introducing a no-fly zone. Ukraine also awaits the EU decision on its membership.
Ukraine is currently fighting for the peaceful future of the whole of Europe, but it cannot fight alone. It is, therefore, crucial for the future of Ukraine and Europe that the European Union concretely contributes to the security of our continent.
Only together can we stop Putin from destroying Ukraine and Europe!
This manifestation is approved by the Belgian police.
Find out more.
Follow us on Twitter