Dear EOC EU team,
I'm writing this letter on behalf of Promote Ukraine NGO in particular and Ukrainian civil society at large in relation to EOCs decision to side with the president of IOC on the matter of permitting Russian and Belorussian athletes to participate in the Paris 2024 Olympic games. I would like to ask you to please reconsider this decision, as it goes against the Olympic traditions and puts the EOC on the wrong side of history.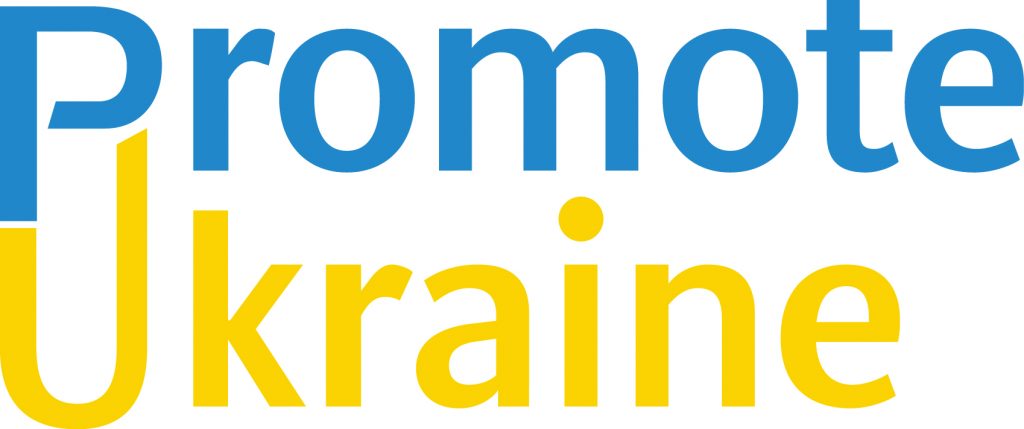 The war that Russia has unleashed on Ukraine is the largest war in Europe since World War II. Hundreds of thousands of people have been killed, entire cities destroyed, and unimaginable war crimes have been committed by the Russian army. Allowing athletes of a country that runs this war to participate in Olympic Games and be celebrated is simply disgraceful no matter what flag they perform under.
I carefully read the Q&A issued by the IOC on this matter. I find the answers given there often being manipulative and inaccurate. There is no discrimination in banning a team of a country that runs a brutal war and it is not against Olympic traditions to do so. Japan and Germany were banned from the 1948 Olympics in London due to their role in WWII. South Africa was banned from the 1964 Tokyo Games. South Africa was mentioned in the Q&A document provided by the IOC in the context of a UN resolution being the reason for this decision. It is implied that had such a resolution existed now, the decision to ban Russian and Belorussian athletes would have been approved. This is a rather manipulative point, given that South Africa never had veto powers in the UN and Russia does, which makes adopting any such resolution impossible.
The entire civilized world is looking at the EOC and IOC in disbelief. It is clear that sport plays a paramount role for putin's regime. We saw how much significance he has put at russia winning the first place in the Sochi Olympics. We all know about the doping scandal that followed. We also know that putin's russia completely disregards the Olympic traditions. The occupation of Crimea started during the Olympic Games in Sochi. The 2022 invasion of Ukraine started during the Olympic truce. This continuous disregard for Olympic traditions alone should have been enough to ban russia from Paris 2024.
Despite the popular belief that sport is outside of politics, this is simply not the case. Totalitarian regimes often use sports and culture to cultivate their ideas among wider societies, which should not be overlooked by the EOC. Now that russians are losing on the ground, weapons flow into Ukraine is increasing and economic sanctions have finally started to bite, russians are trying hard to influence the public opinion in the west and set it against helping Ukraine. Sport is one of the key instruments in helping russians with whitewashing their image and normalizing their aggression in the heads of ordinary people in the west and internally. They want to have russian sportsmen glorified, appreciated, and celebrated. By association, people attribute the resulting positive emotions to feeling more positive about russia as a country. This in combination with the russian information campaign pushing narratives about other countries also running wars, the need for a diplomatic solution, neutrality, and asking people to focus on their own problems plants doubts about Ukraine's support in the heads of ordinary people and politicians. It is astonishing that EOC and IOC echo these very russian narratives and in this way act against the broader interests of humanity. Permitting russian and belorussian athletes' participation in the 2024 Olympics would make EOC and IOC condone the russian aggression in Ukraine!
On the point of discrimination, I would also like to mention some facts. russians have destroyed 343 sport facilities in Ukraine, murdered 231 Ukrainian athletes and coaches during the past year. Among which Yevhen Malyshev, who Took part in the 2020 Youth Winter Olympic Games in Lausanne. Another 15 were wounded, 28 are in Russian captivity and 4 are unaccounted for. These athletes wanted to compete in the Olympic Games, but instead of competing against them, russians murdered their competition. In my view, murdering the competition and destroying their training facilities is much closer to discrimination than banning the team that committed or supported these crimes.
The latest opinion polls show that 77% of the russians support what the Russian army does in Ukraine. Given that the vast majority of Russian athletes come from one of the two military sport clubs (CSK or Dinamo), the level of support of the Russian aggression among Russian athletes would have been even higher. We can see the evidence of this high support of the russian war from what these clubs publish on their social media. Most russian athletes have in one way or another participated in the war propaganda and promoted the genocide of Ukrainians.
As we saw in the Australian Open, it does not matter whether these athletes participate under a russian flag or not. Everyone knows that they are russian and celebrates them as such. We also saw in the Australian Open that russia will use every opportunity to promote their war agenda by infiltrating fans with russian flags and Z-swastikas, by implicating international celebrities, etc.
I urge you to please reconsider your decision and support the banning of russian and belorussian athletes. This decision goes against the position of the EU and the majority of the national Olympic committees of the member states. It is in the best interest of humanity to stop this war in Ukraine and not to make it turn into World War III. How long this war will last and whether it will stop in Ukraine or not will also depend on your decision. This is why you see just about every politician from Ukraine (including President Zelensky and representatives of the Department of Defence) campaigning against the decision to let russian and belorussian athletes participate in the games. I ask you to please recognise the historic significance of your decision and do the right thing you could be proud of.
In case you want to discuss your position in this regard, we would be happy to meet you in person upon your availability.
Best Regards,
Olena Kuzhym
Coordinator of Advocacy and Manifestations team
NGO Promote Ukraine