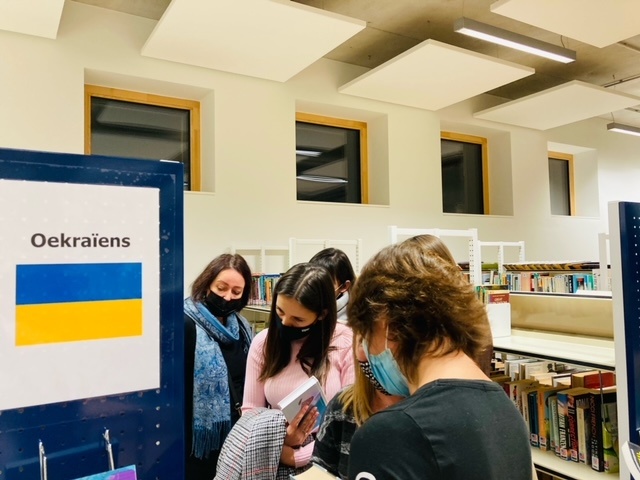 The Flemish BIB de Lettertuin in Woluwe-Saint-Pierre (Brussels) opened the first public collection of Ukrainian books in Belgium. The initiative belongs to Natalia Karpenko, a member of Promote Ukraine as well as of the reading club BookBabClub, whose members donated their books to the library.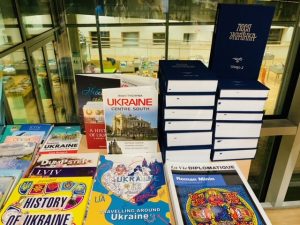 The collection offers more than 120 books of contemporary and classic Ukrainian literature, world literature in Ukrainian, books for teenagers and children and also books by Belgian writers in Ukrainian and literature about Ukraine in different languages. The opening ceremony was jointly organised by Bib de Lettertuin, the Embassy of Ukraine in Belgium, the NGO Promote Ukraine, BookBabClub, the Association of Ukrainian Women in Belgium (OUB) and Tchaikovsky School of Music (Brussels).
"From now on Ukrainian books will be accessible to our readers, together with literature in other languages. We support such initiatives in order to build bridges between cultures and languages," said Helmut De Vos, deputy mayor of Woluwe-Saint-Pierre at the opening ceremony. Chargé d'affaires ad interim of Ukraine in Belgium Yehor Pyvovarov emphasised that nowadays, when people are flooded with information from the Internet, "nothing can replace holding a book in your hands… Read books, touch them, feel their spirit." The Ukrainian embassy donated different books to the library, among them the 14-volume collection of Lesya Ukrainka's works dedicated to the 150th anniversary of the writer's birth.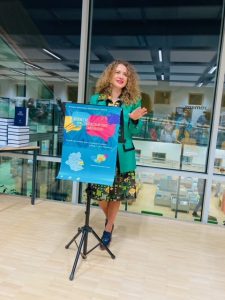 The opening ceremony was flavoured with the poems of 2019 EU literature prize winner, Ukrainian writer Haska Shyyan. She read aloud her two poems in Ukrainian: We Are Warned and Once We Got. Natalia Karpenko and Rien Hamers translated the poems into Dutch, and visitors to the ceremony listened also to this version. There was also a small concert, an atmospheric musical intermezzo from the children's chamber quartet from Tchaikovsky School of Music.
Photos and text by Natalia Richardson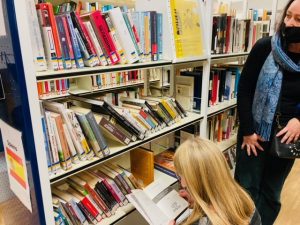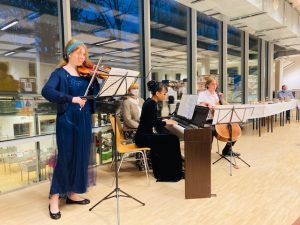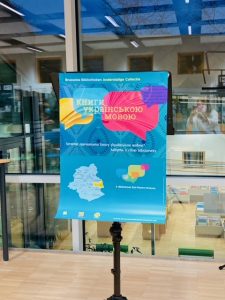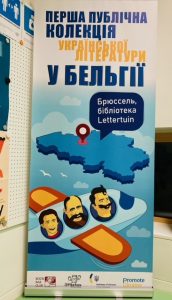 Follow us on Twitter