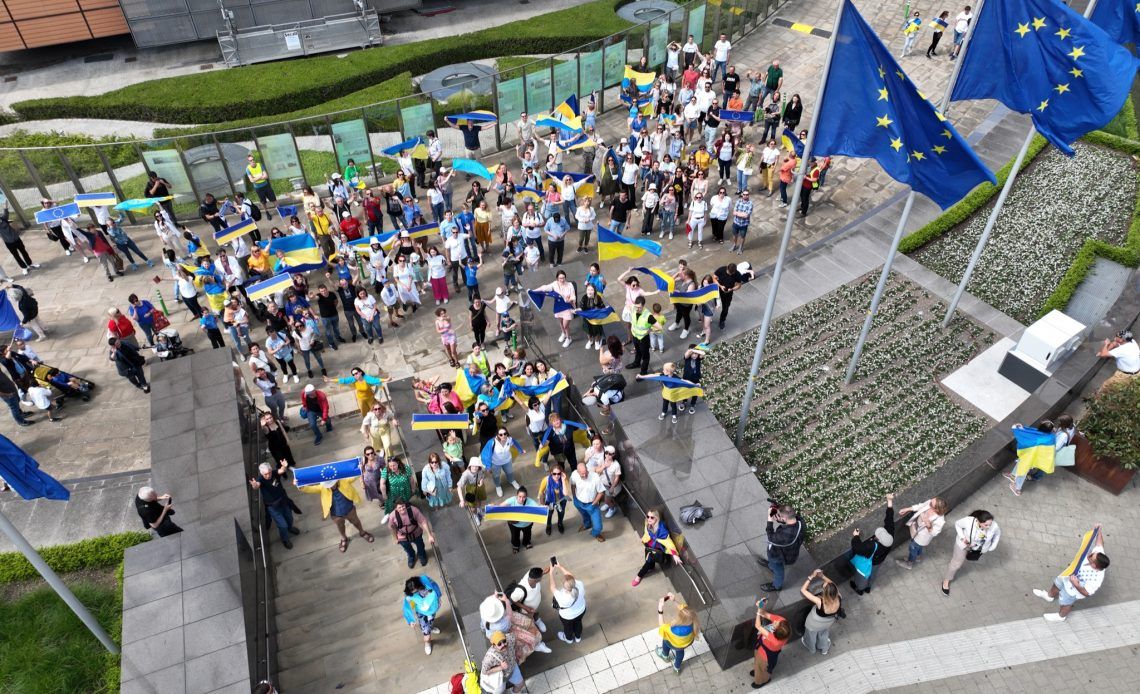 Members of the Ukrainian community in Brussels, as well as other well-wishers and supporters of Ukraine, organised a giant human chain around the European Commission's Berlaymont building on 12 June in support of Ukraine's potential EU candidate status.
Organised by Belgian-based NGO Promote Ukraine, alongside the Institute of Innovative Governance, l'Avenir de Europe, and EUMANS, the human chain comprised around 1,000 people, according to police estimates.
Promote Ukraine launched the action in order to support Ukraine's application for EU candidacy status. Following a recommendation for candidate status from the European Parliament, the European Commission is set to announce on 23-24 June its intention to issue Ukraine with EU candidate status.
Source: Brusselstimes.com
Follow us on Twitter