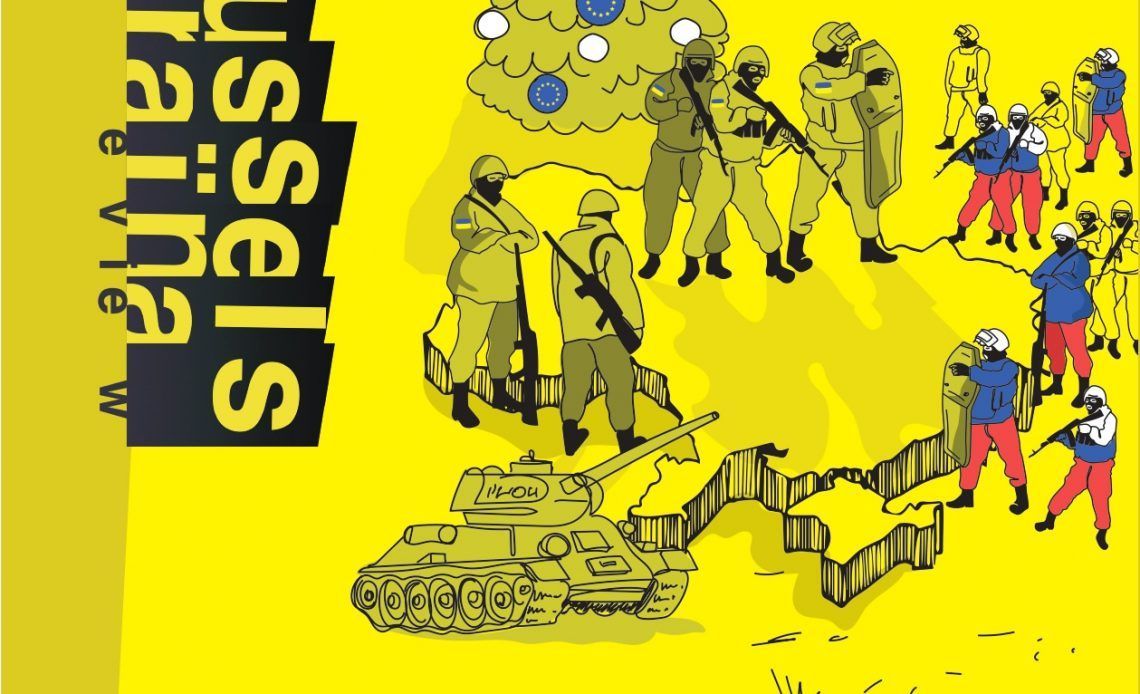 Tensions are rising in Ukraine as the intelligence of various countries report that Russia is considering a scenario of a rapid, large-scale offensive operation against Ukraine in several directions.
Russia continues to put pressure on Ukraine and the West. The build-up of troops on the border with Ukraine has been hitting the headlines of the world media since last month. Read in the special edition "Curb the attack!" what awaits Ukraine, if a full-scale war is possible, how to drive the Kremlin into a corner, and what price it has to pay for military action in Ukraine.
"We are dedicating a special edition of our quarterly journal entirely to covering the growing signs that Russia is planning to invade Ukraine and to give a present to Putin dedicated to the 100-year anniversary of the establishment of the USSR. This can no longer be ignored. Europe needs to wake up and listen to the sounds coming from our Eastern Border. Those are the sounds that could soon be rolling across the Dnipro River," said Marta Barandiy, editor-in-chief of the magazine.
Well-known journalists, political commentators, diplomats, volunteers, and public figures contributed to the special edition: Roman Sushchenko, Vitaliy Portnikov, Volodymyr Ogryzko, Roland Freudenstein, Rasa Juknevičienė, Robert Biedroń, Witold Waszczykowski, and others.
The special edition was released in Ukrainian, English, German, and French. The Brussels Ukraїna Review magazine is distributed free of charge among analysts, experts, opinion leaders, officials, and politicians of Ukraine and the European Union.
Please find the special edition here.
Follow us on Twitter