Chechens who commemorate the deportation of 1944 survived to come back and to de-occupy their land. They survived to fight side to side with Ukrainians and help us win over Russian evil.
When in 2014 Russia occupied Crimea and started a war with us, Ukrainians publicly warned that Russia would not stop and would follow the example of the Chechen wars as the initial stage of Russian imperialism in the 21st century. But Russia's wars against us are just a continuation of the destruction of our peoples.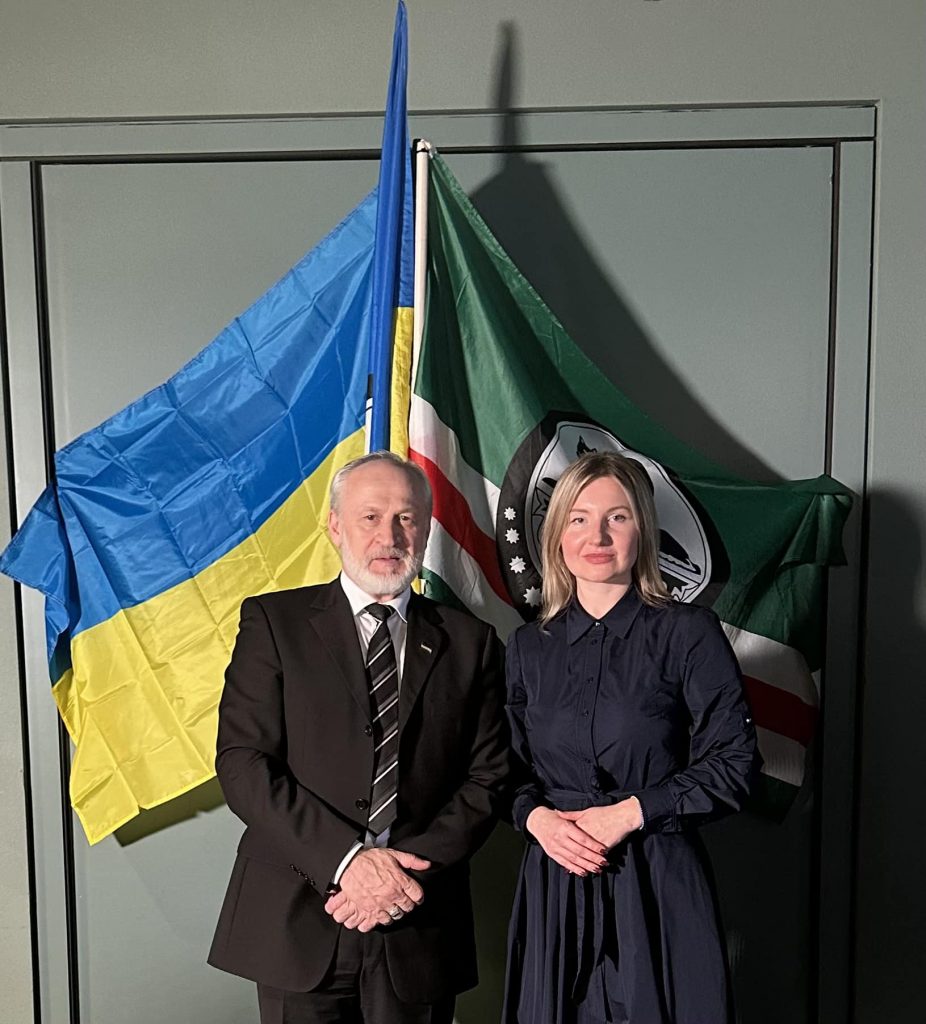 1944 – year of deportation of Chechens and Crimean whereas 40% of the deported died. 1933 – year of Holodomor – the genocide of Ukrainian nation.
Our common enemy is Russia which for hundreds of years it has been pursuing its colonial policy, bringing us only pain and suffering. This must stop, Russia must return to its borders of Moscovia, and the peoples living on their own land must receive independence and realize their right to self-determination.
Thank you, Akhmed Zakayev for standing side by side with us! Together we will win and you will return to your free land Chechen Republic of Ichkeria!
Source – Marta Barandiy