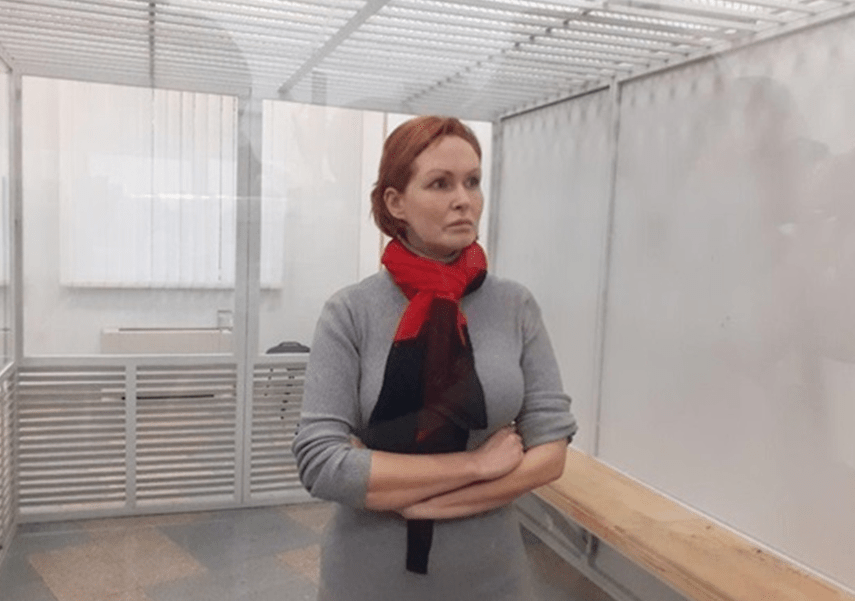 The Kyiv Court of Appeal has commuted the pre-trial detention of volunteer and doctor Yulia Kuzmenko, who is suspected of killing Pavlo Sheremet. They released her under 24-hour house arrest.
Thus, the court partially granted the defence's request, but so far only a short ruling has been announced, without a motivational part.
According to the decision, the suspect cannot leave the boundaries of the settlement in which she is registered, must not communicate with the persons involved in the case and is obliged to appear in front of the police at their request.
During the court hearing, the suspect's lawyer pointed out that the arrest was justified by the gravity of the crime, but this contradicted the case law of the European Court of Human Rights. The defence also stressed that Kuzmenko could not hide in the occupied territories, as the prosecutor's office claimed, because in that case she would be detained as a volunteer by pro-Russian militants.
During her speech in court, Kuzmenko herself once again stated that she, along with other participants in the case, was being persecuted for discrediting the volunteer and veteran movement.
Kuzmenko was detained for 248 days.
Activists and public figures have already stated that the change of precautionary measure for Kuzmenko is evidence that "Sheremet's case" is falling apart, and the accusations of volunteers in the murder of the journalist are far-fetched.
For example, a member of the Ukrainian delegation to the Tripartite Contact Group, well-known journalist and blogger Denys Kazansky, said, "The infamous case of Sheremet killers continues to fall apart. Yulia Kuzmenko was released under house arrest. It seems that they will slowly lower the brakes, because there is no convincing evidence of guilt. Who will return to people the time spent behind bars?"
It should be recalled that in December 2019, law enforcement officers named Andriy Antonenko, a musician and former Special Operations Forces serviceman; along with a doctor and volunteer Yulia Kuzmenko; and Yama Luhar, a nurse from one of the parachute battalions, as suspects in the murder of journalist Pavlo Sheremet. Investigators called the motive of the suspects an attempt to destabilise the socio-political situation in Ukraine.
On 21 May, it became known that the police had changed their suspects. Mentions of "ultranationalist ideas" and "the greatness of the Aryan race" have disappeared from the documents, and the investigation now names unidentified individuals as organizers. On 22 May, lawyers announced that the National Police had completed a pre-trial investigation into the three main suspects.
Bohdan Marusyak
Follow us on Twitter