In a conversation with Marta Barandiy, founder and head of Promote Ukraine, Vice-President of the European Commission Dubravka Šuica spoke about her vision of the role of civil society in the protection of democracy, the power of citizens to create European laws, care for Ukrainian refugees, in particular children, temporary protection and its impact on the lives of those affected by the war.
Ukrainians defend democracy today and you are the one who defends democracy in the EU. How do you feel about this special mission, seeing that Ukraine is also a candidate member of the European Union?
You know the title of my portfolio is Democracy and Demography. You ask me about democracy. Of course, democracy can't be taken for granted if you look at what's going on in Ukraine, what's going on with Russia's war in Ukraine where Russia is attacking Ukrainian citizens, Ukrainian people, and they are denying the identity of Ukrainians. So, you are on the forefront for defending democracy. Yes, we are defending democracy here in the European Commission and we are preparing one big package, which is called the Democracy Defense Package which will be dealing with the legislation of democracy.
Unfortunately, this situation in Ukraine shows that we have to defend democracy though some citizens, here in Europe, might think we are fine, that we have liberal democracy. But today there is no business as usual so we have to defend it and we are preparing legislation which will help us identify foreign interference, misinformation, and fake news but in order to do this we have to make our citizens of Europe understand what is misinformation and what is genuine information we have to create a civic space where we will show our citizens and teach our children how to differentiate good from bad, evil from good. It's a task now, I am working on this piece of legislation with my colleague, Vice President Jourová.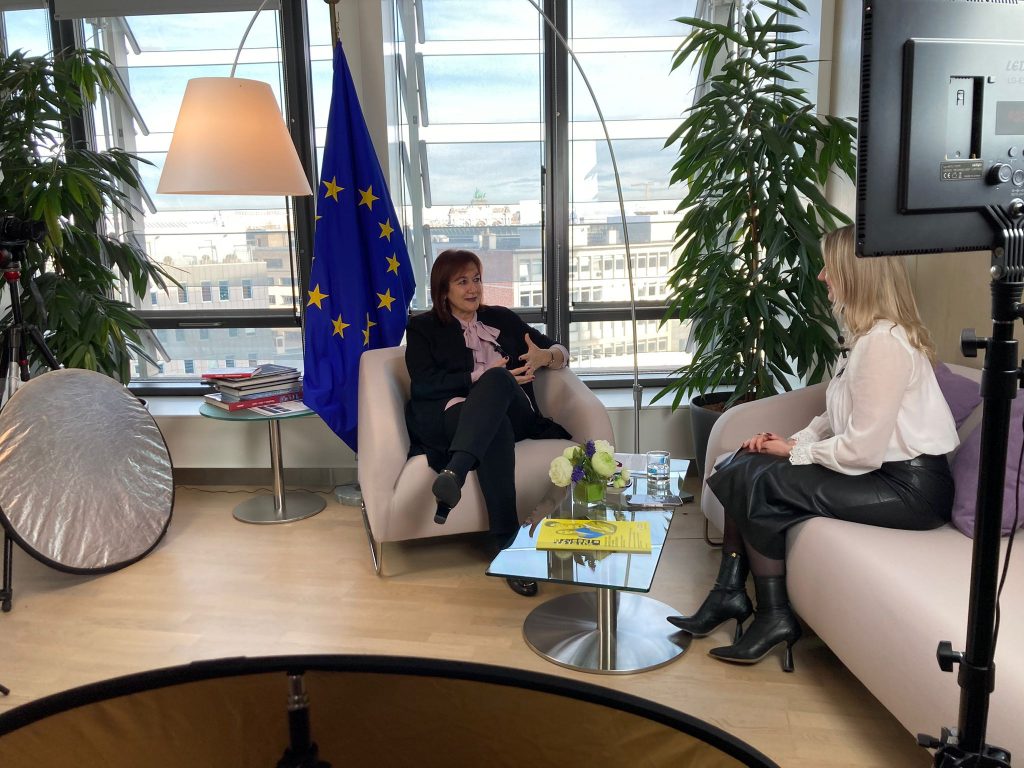 And this is something where you would also involve civil society, would
Ukrainian civil society play a role there?
Of course, we have a great role in our work that relies on civil society, you know that I co-led the Conference on the Future of Europe which is the biggest democratic exercise ever, exercising their right to democracy, and we did it in co-habitation with civil society so the other day, I was a guest in a European committee for economic and social affairs. It is a very important place for civil society, so we usually have them on board. Regarding Ukrainian civil society, of course, there would be some, but this is about European democracies. You are a candidate country and I hope you will take into consideration because you are on the path of your reform process.
Read the full text in Gazeta.ua