European integration of Ukraine has been a dream of Ukrainian millennials. Due to the border opening for education exchange programs in the 90s Ukrainian students got a possibility to study in the EU. They participated in the EU programs such as TEMPUS/TACIS.
Having lived in the EU, they felt that their "say" matters. This is an experience that Ukrainians craved for decades or even centuries – to be heard.
This "opening" gave Ukrainians an opportunity to bring Ukraine closer to the EU. At the same time, it has been a two-way street where EU needed to be brought closer to Ukraine.
To achieve that the EU must be the Europe Ukrainians always wanted – the Europe of a Dream with non-compromising values and an incentive for responsibility.
EU-based civil society and NGOs try to build a societal impact but they often feel that they hit against the system and bounce back.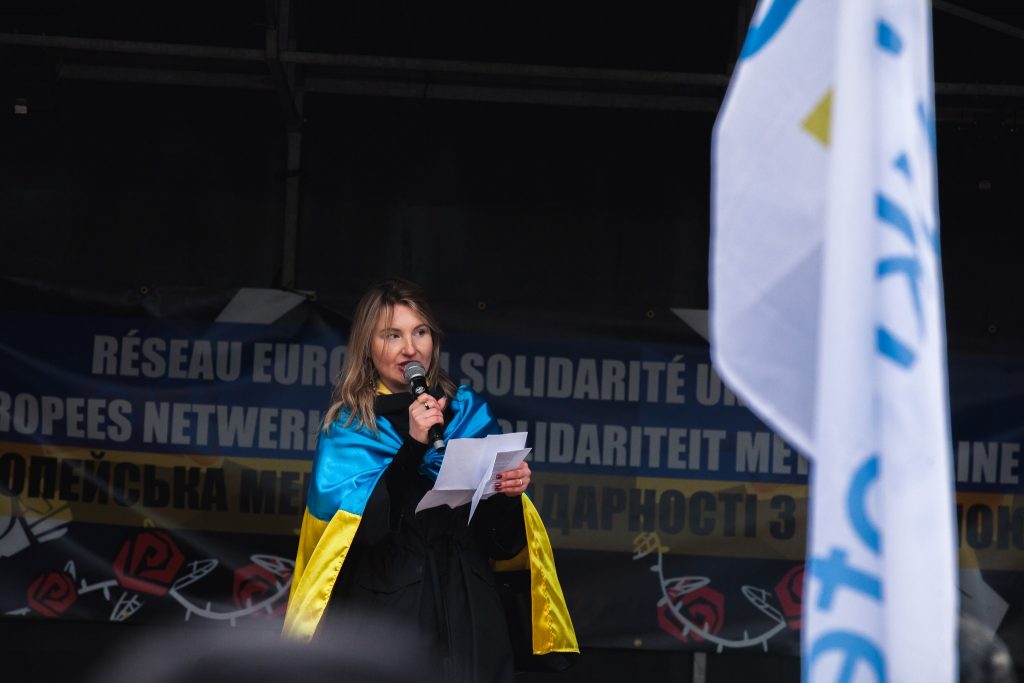 Focusing only on commercial attitude, European companies fire or downgrade people from their high positions if they show political support for (geo)political movements; banks bloc or close the accounts of organizations that collect funds for saving lives….
I remember when back in 2019 I asked a publicity company in Brussels to let me put a city light publicity of our journal Brussels Ukraïna Review to raise awareness about Putin's plans. I have got a refusal because of a "too political nature of the publication". Three years on, all the city lights in Brussels have been covered with "We stand with Ukraine" ads.
For years, we have been telling our partners in the EU that hybrid interference by Russia would have tragic consequences but we were not heard. And when tragic consequences became a reality they tried to catch up but it was kinda too late.
If we want to defend European democracy from foreign interference, we should be looking into democracy promotion within the European Union. It is here where declarations are made and it is here where we can actively follow them. Defence from evil should be proportional to the promotion of good.
Currently, there is an ongoing public consultation on the defence of democracy package of the European Commission. Civil society, activists, and citizens have a unique opportunity to contribute with their ideas to create our common Europe of a Dream.
Marta Barandiy