Georgia's Independence Day was celebrated in May, and in June, Brussels and Georgian activists want to remind European institutions and citizens of the struggle for the country's values and independence.
In this regard, on 27 June, in honour of Georgia's Independence Day (officially celebrated on 26 May), GAMZIRI civic platform is organising the exhibition at the European Parliament/ Station Europe.
The goal: to uphold Georgia's European path and EU candidate status
The event will be held with the support of NGO Promote Ukraine.
The exhibition will show powerful symbols of Georgia's long and continuous struggle for freedom. In particular, the EU flag, which was waved by a Georgian woman during the call for freedom during the rallies in the spring of 2023. Story videos from people who fought against occupation, imperialism, and oppression will also be presented.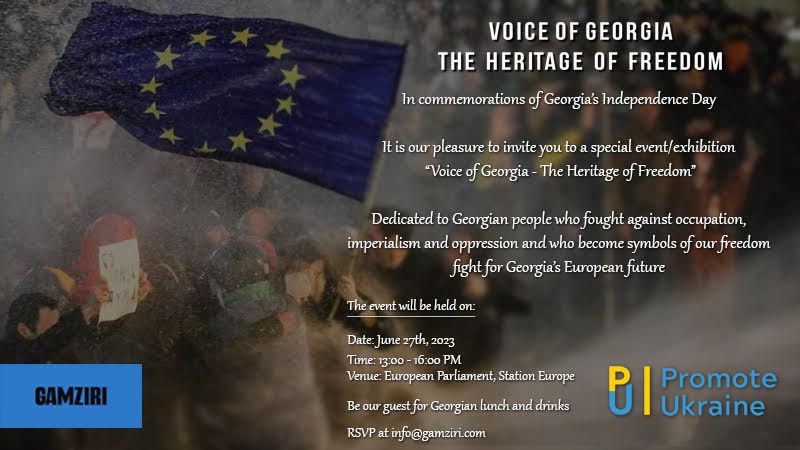 The exhibition will focus on six turning points in the struggle of Georgian society:
Rally of 1978 in defence of the Georgian language
Fatal rally for freedom on 9 April 1989
Russia-organised war in Abkhazia and Tskhinvali in 1992-93
Russian invasion of Georgia in 2008
Protests of 2019 (on 20 June, when Russian parliamentarian Sergey Gavrilov sat on the chair reserved for the head of the Georgian parliament)
March rally against the Russian-inspired Foreign Agents Bill in 2023
Join the event to celebrate Georgia's European future.