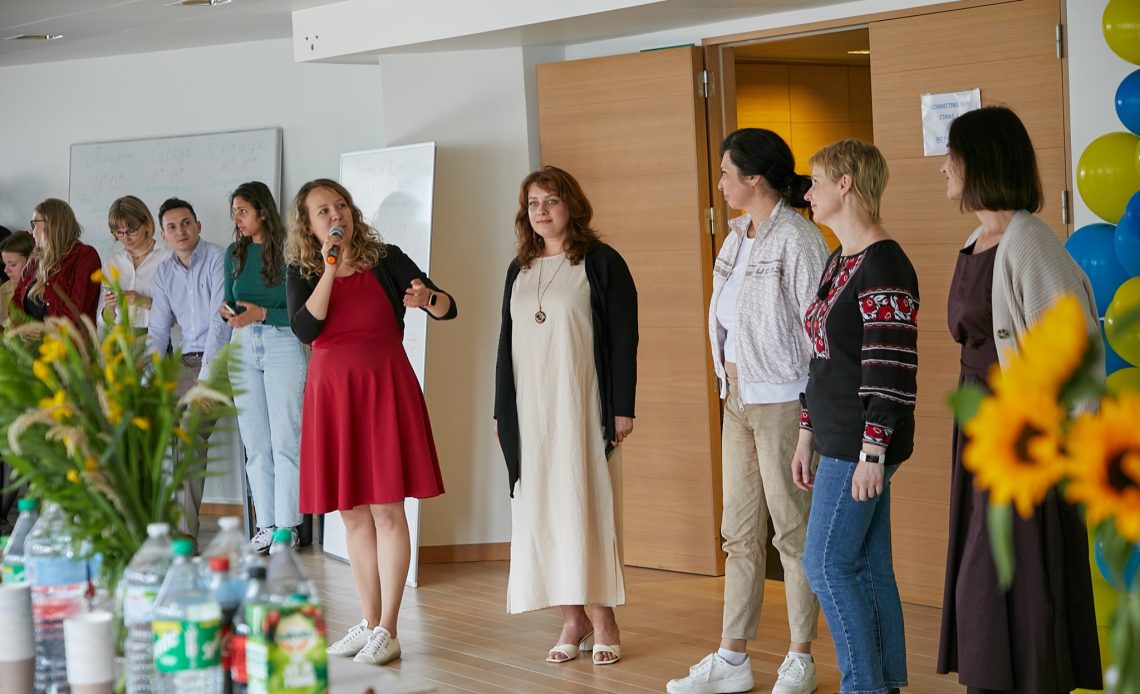 Friends, we are pleased to announce that the Ukrainian Cultural Center has finally opened in Brussels!
The center was created by Promote Ukraine volunteers (thank you very much!) to provide a safe space for Ukrainians, where they can come, communicate, support each other, share experiences & ideas and gain new knowledge!
Many events are already taking place in the center: art & dance therapy, psychology support groups, yoga, poetry and musical evenings, language classes, and many more!
In addition to Ukrainians, the center is happy to work with host families to help them learn more about Ukrainian culture and thank them for their warm hospitality
Follow the events of the center on the page – Ukrainian Cultural Center Promote Ukraine!
Photo: Igor Pylypenko
Lyuba Karpachova Marta Barandiy Iryna Orel Yuliya Chervona Патриція Паньчик
#StandWithUkraine #SupportUkraine
Follow us on Twitter