The National Defence University of Ukraine makes a significant contribution to the defence of Ukraine during the Russian full-scale invasion. Today, more than 1,000 officers participating in military operations serve and study at the university. Among the university graduates are service members who gave their lives while performing their military duty. To honor their bright memory, the University designed the Alley of Glory – a place where the names of the fallen defenders will be immortalised.
The National Defence University of Ukraine announced a fundraising campaign for the Alley of Glory and asked the head of Promote Ukraine Marta Barandiy for charity assistance: "Given your active civic activity, we invite you, dear Ms. Barandiy, as the head of NGO Promote Ukraine, to join in providing charity assistance for the implementation of the stated project," says the letter of Colonel-General Mykhailo Koval, the Head of the National Defence University of Ukraine.
Works to create the Alley of Glory have already begun.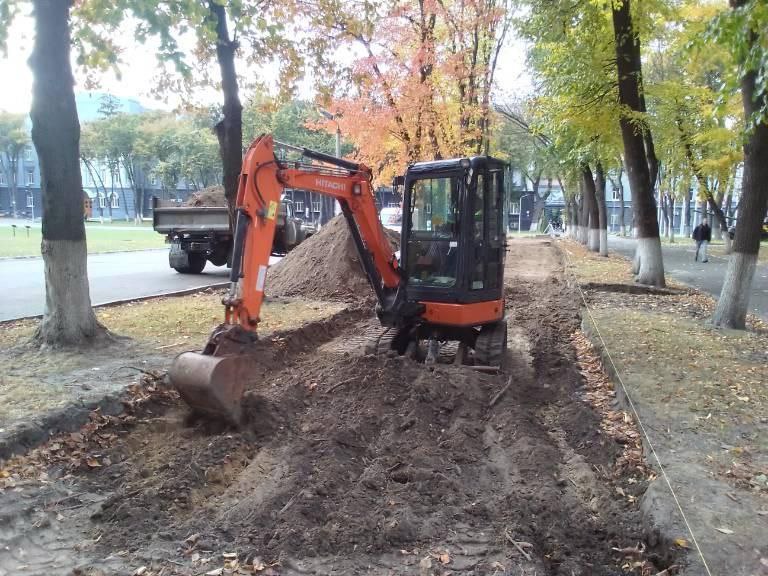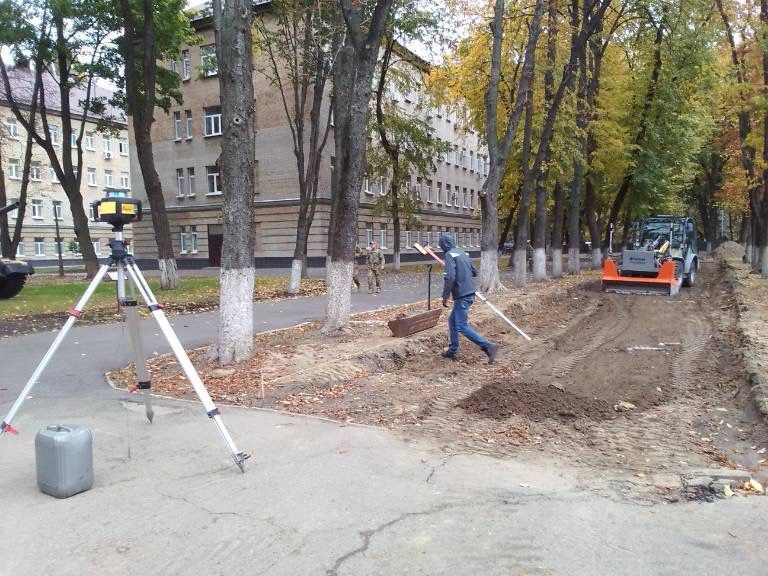 We honour our heroes who, at the cost of their own lives, defend Ukraine, preserve peace and give hope for our free future. Eternal glory and honour to everyone who defended Ukraine and died on the battlefield!
NGO Promote Ukraine supported the fundraising campaign for the creation of the Alley of Glory of fallen defenders. We invite you to join this important project.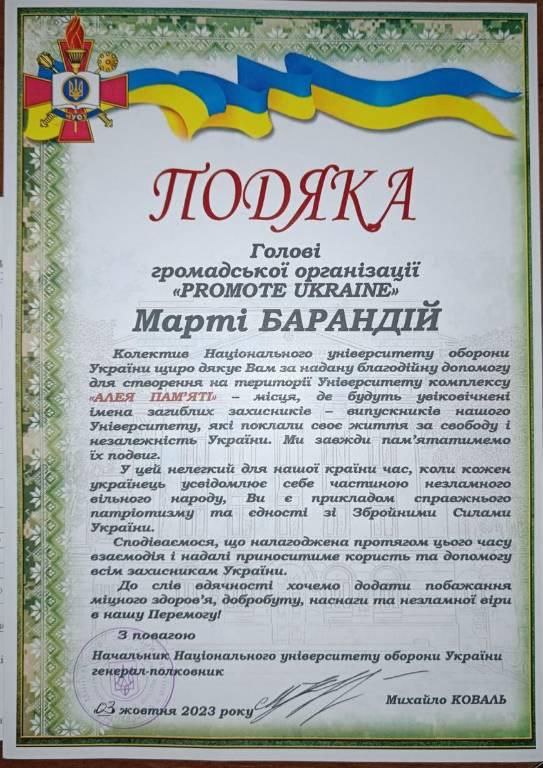 Link to the donation page
https://www.ukrainianhub.eu/donate
Natalia Tolub