The annual Kyiv Investment Forum (KIF) returns for its 8th edition on 16 November 2023 at The City Hall of Brussels. This paramount gathering aims to rally international support for the sustainable revival and reconstruction of Greater Kyiv.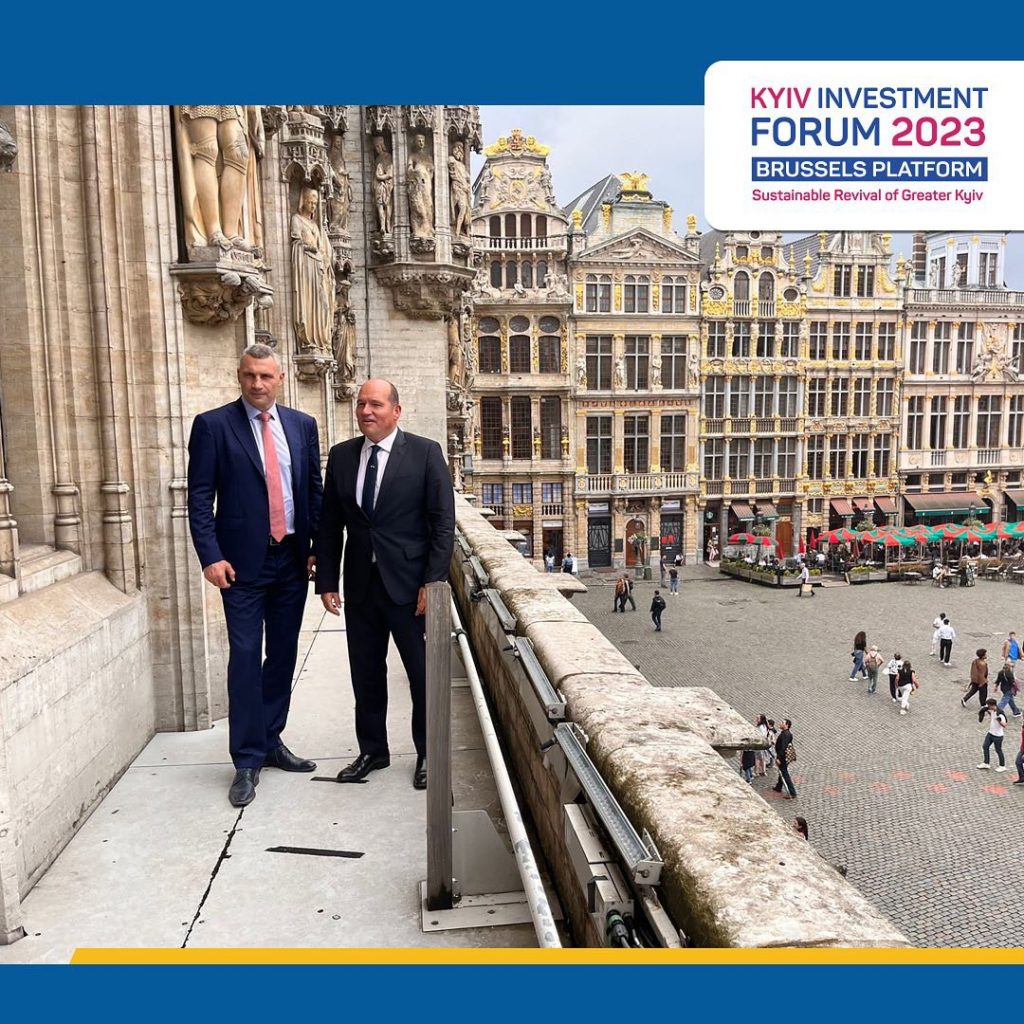 Established as a keystone platform for international collaborations, the Kyiv Investment Forum (KIF) has consistently championed Kyiv's vision for growth and resilience. Throughout its storied journey, KIF has marked several milestones, each amplifying its influence and reach. A pivotal moment was in 2022 when, under the leadership of Mayor Vitaliy Klitschko and with support from Brussels Mayor Philippe Close, the forum transcended geographical confines to be hosted in Brussels for the first time. This historic move culminated in a joint declaration signed by 15 European cities, pledging to unite in the reconstruction and restoration of areas in the Kyiv region affected by external aggression. The declaration not only signified solidarity but also set the stage for multilateral investment projects and targeted assistance.
This year's KIF is poised to address one of the most pivotal moments in Kyiv's history. Its central theme is "Sustainable Revival of Greater Kyiv." Through this lens, the forum aspires to define and activate a multifaceted vision that encapsulates recovery, resilience, and innovative development for our city.
The 2023 edition of KIF sets out to galvanise global collaboration in propelling the growth of Kyiv's investment ecosystem. By attracting investors from all corners of the world, our goal is to fuel the modernisation and rejuvenation of Greater Kyiv's infrastructure. At the heart of this year's agenda is the intention to foster meaningful collaboration between the public and private sectors.
Furthermore, KIF will champion the virtues of the social impact economy. This approach seeks to marry economic pursuits with the overarching welfare of the public. Such a focus not only addresses the immediate restoration imperatives of Ukraine but also sketches out a sustainable and inclusive economic trajectory, edging us closer to our aspirations within the EU.
Kyiv Mayor Vitaliy Klitschko commented on the upcoming forum, stating, "In the face of challenges, our city has shown unparalleled tenacity. At this year's KIF, we gather to not only celebrate this spirit but to channel it into tangible solutions, innovations, and partnerships that will ensure a brighter, sustainable future for all Kyivites."
Echoing the sentiment, Brussels Mayor Philippe Close added, "Brussels stands with Kyiv, not just as a host city for the forum but as a steadfast partner and friend. This year's KIF underscores the incredible potential when European cities come together, share insights, and co-create solutions. Kyiv's resilience inspires us, and through our collective efforts, we aim to pave a pathway to recovery, growth, and enduring prosperity."
For more details, visit https://investinkyiv.info/