Despite Russia's missile terror and the Russian troops' threats, the work on the shipment of Ukrainian products for export continues in the ports of the Odesa region.
As the press service of the Ministry of Communities, Territories and Infrastructure Development of Ukraine reports, the Aroyat bulk carrier left the port of Chornomorsk through a temporary corridor on Friday, 22 September. The ship will deliver Ukrainian wheat to Asian countries.
The ship arrived in Ukraine last Saturday. This is already the second ship that managed to pass through the temporary corridor despite the blockade of the Black Sea declared by the Russians.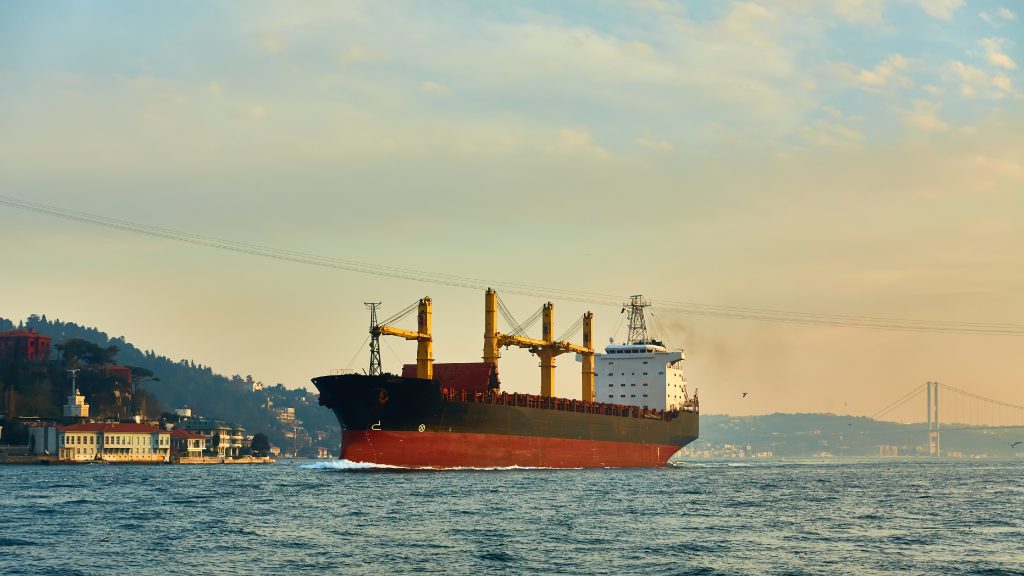 The departure of the two vessels from Ukrainian ports is a test of Kyiv's ability to restore sea exports after Russia withdrew from the grain deal in July.
At the same time, Deputy Prime Minister for the Restoration of Ukraine Oleksandr Kubrakov noted on his Facebook page that three more vessels were moving towards Ukrainian ports to load export products.
"AZARA, YING HAO 01, ENEIDA bulk carriers confirmed their readiness to use the temporary corridor for civilian vessels and are moving towards the ports of Pivdenny and Chornomorsk. After loading more than 127,000 tonnes of Ukrainian agricultural products and iron ore, the ships will leave for China, Egypt, and Spain," the official stated.
Meanwhile, the Reuters agency, with reference to James O'Brien, head of the U.S. State Department's Office of Sanctions Coordination, reports that the Russian Federation will have fewer levers of influence on grain export from Ukraine via the Black Sea soon.
More and more ships will be able to leave Ukrainian ports, and rising costs may force Moscow to reconsider its withdrawal from the grain deal.
Bohdan Marusyak