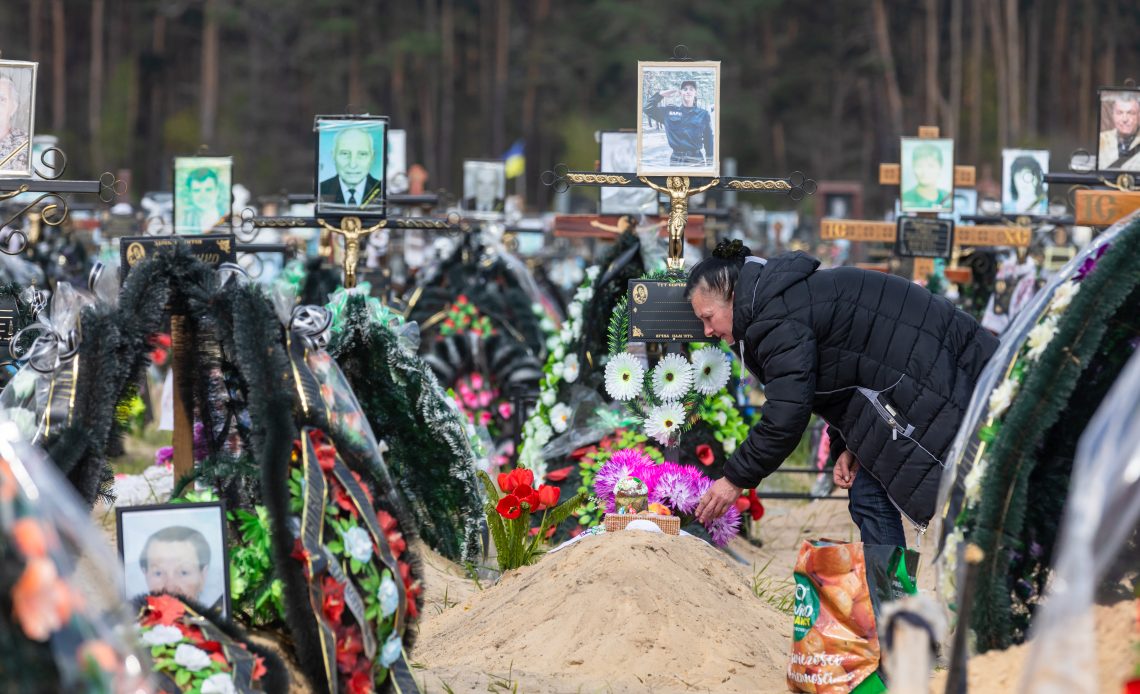 Forty-three OSCE participating States condemned torture and violence against civilians and military personnel during Russia's war of aggression against Ukraine. René Dinesen, Permanent Representative of Denmark to OSCE, delivered a corresponding joint statement during the OSCE Permanent Council meeting in Vienna.
"We are deeply alarmed by the various credible reports, including the report from the first mission under the OSCE's Moscow Mechanism to Ukraine, about the alleged use of torture and other ill-treatment, including reports of rape and other forms of sexual violence, as well as enforced disappearances, against civilians and members of armed forces during Russia's war of aggression against Ukraine," reads the statement.
It strongly condemns the reported violations and abuses of human rights and violations of international humanitarian law and underscores that those responsible "must be held to account."
In addition, during the OSCE Permanent Council meeting, Deputy Chief of the U.S. Mission to OSCE Courtney Austrian, said that the Russian Federation had created 19 filtration camps along the Ukraine-Russia border and in the temporarily occupied territories.
"We assess that Russia, with the help of proxy groups, almost certainly is using so-called filtration operations to conduct the detention and deportation of Ukrainian civilians to Russia," the diplomat noted.
She also pointed out that Russian officials had reportedly begun preparations for the filtration process before 24 February.
"Russian officials likely created lists of Ukrainian civilians deemed threatening to Russia's control of Ukraine, including anyone with pro-Ukraine views, such as political figures and activists, as well as security personnel, for detention and filtration," Austrian said.
According to her, Ukrainians, who managed to escape those camps, start to give evidence.  Their accounts paint a horrifying picture of Russia's filtration operations and its systematic process of forcibly transferring Ukrainian civilians to Russia, often to remote areas of the Far East. Russian security forces subject people during filtration to harsh interrogations, often involving strip searches and beatings.
Bohdan Marusyak
Follow us on Twitter