During the EU Summit on 26 October, we gathered in Brussels to remind people once again that Europe cannot ignore massive Russian terrorist acts against the civilian population of Ukraine. We demanded that the EU, as Ukraine's main partner, should decide to follow a sound military strategy instead of managing escalation.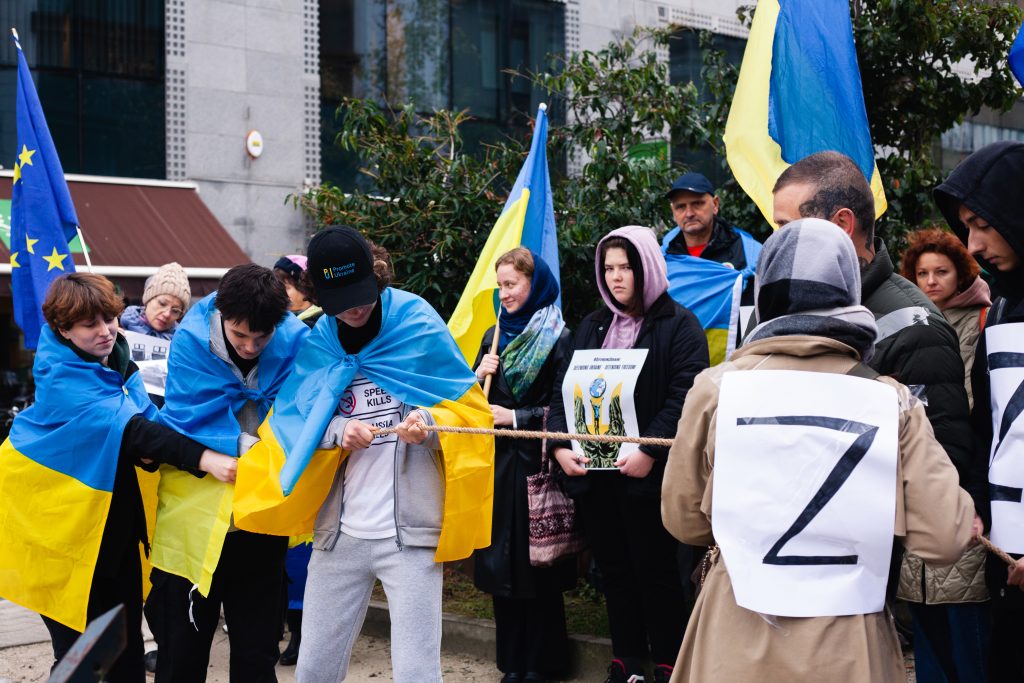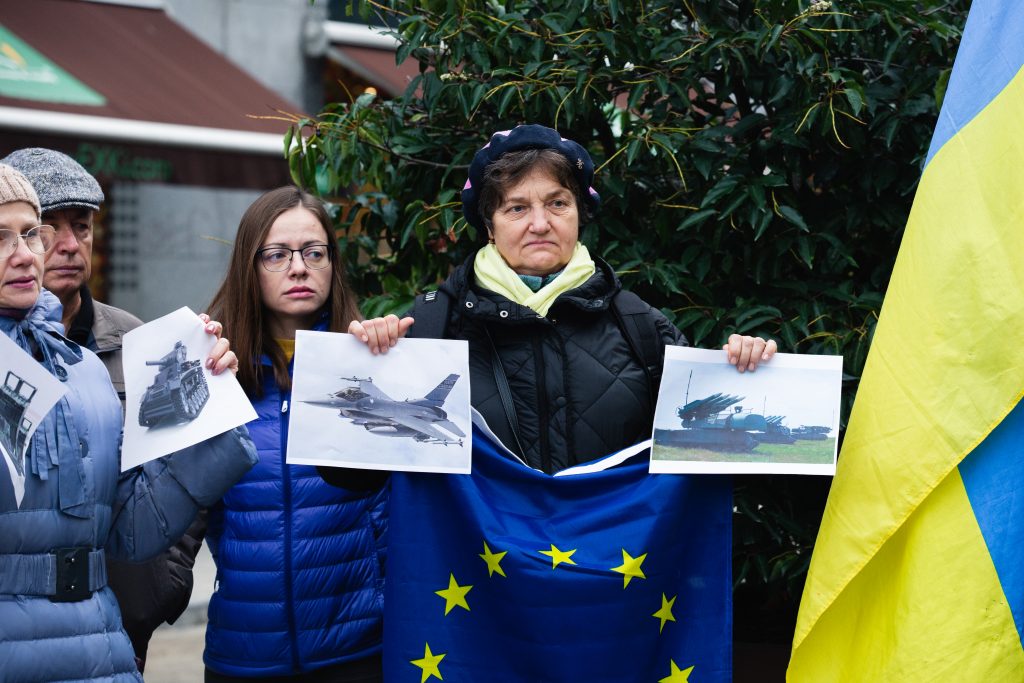 Promote Ukraine is convinced that Russia must be finally defeated. It will be defeated and bear full responsibility for all war crimes and crimes against humanity in Ukraine.
We emphasise that Russia continues to shell peaceful Ukrainian cities with missiles and uses food and energy as a weapon against the rest of the world. Putin sends tanks to Ukraine to kill Ukrainians. At the same time, the war of aggression of the Russian Federation has already plunged the world into a multi-level crisis. The consequences of the Russian crime are felt far beyond the borders of Ukraine. The aggressor tries to steal prosperity and stability from every European home through energy blackmail. Putin plays "hunger games" with Asian, African, and Middle Eastern families, threatening the functioning of the grain corridor.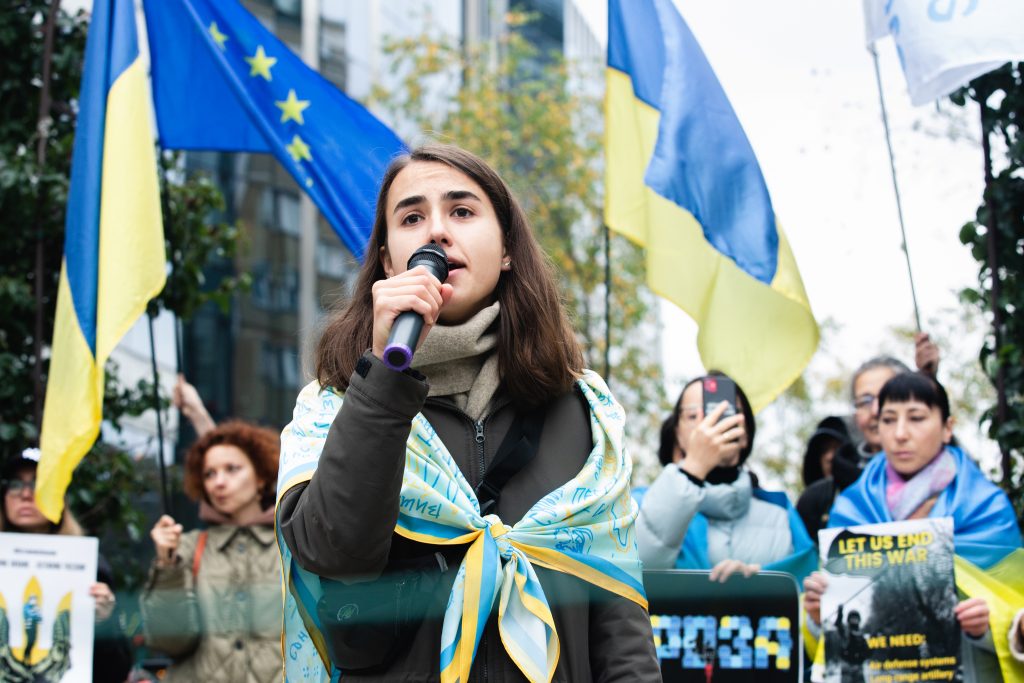 NGO Promote Ukraine underscores that the territorial integrity of states is the most important pillar of international peace and security. No country has the right to change internationally recognised borders by force. Russia grossly violated this principle, and now the threat of war looms over everyone. We need urgent and decisive action to restore international peace and security.
Ukraine needs weapons: prompt delivery and increase in production capacity! The international community should focus on establishing a just and lasting peace: arm Ukraine, including with F-16s, to shield the skies and implement the Ukrainian Peace Formula.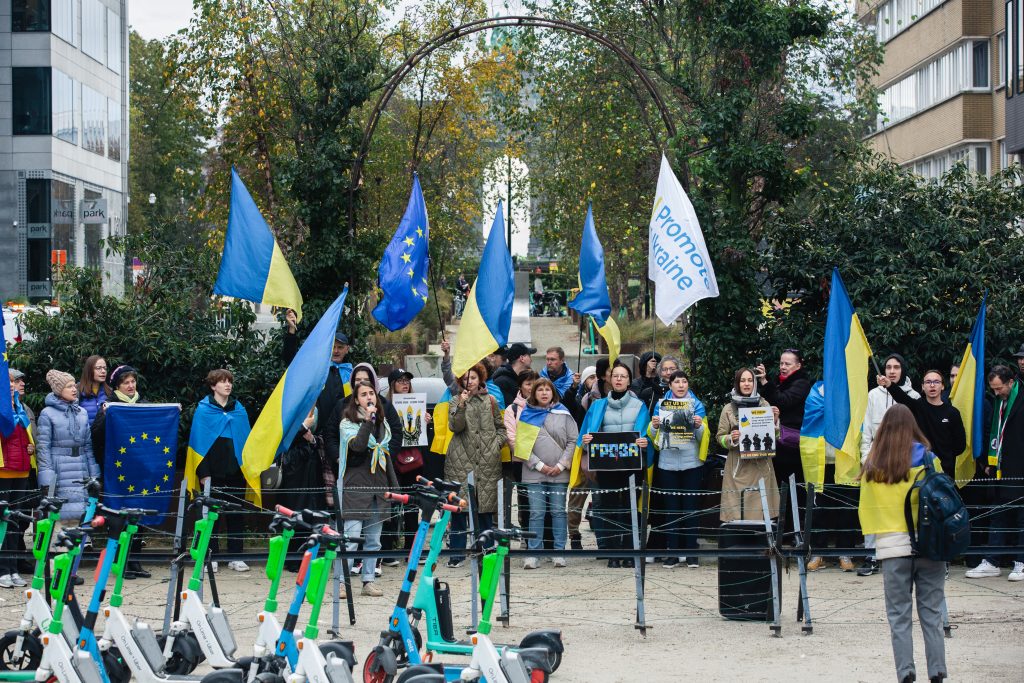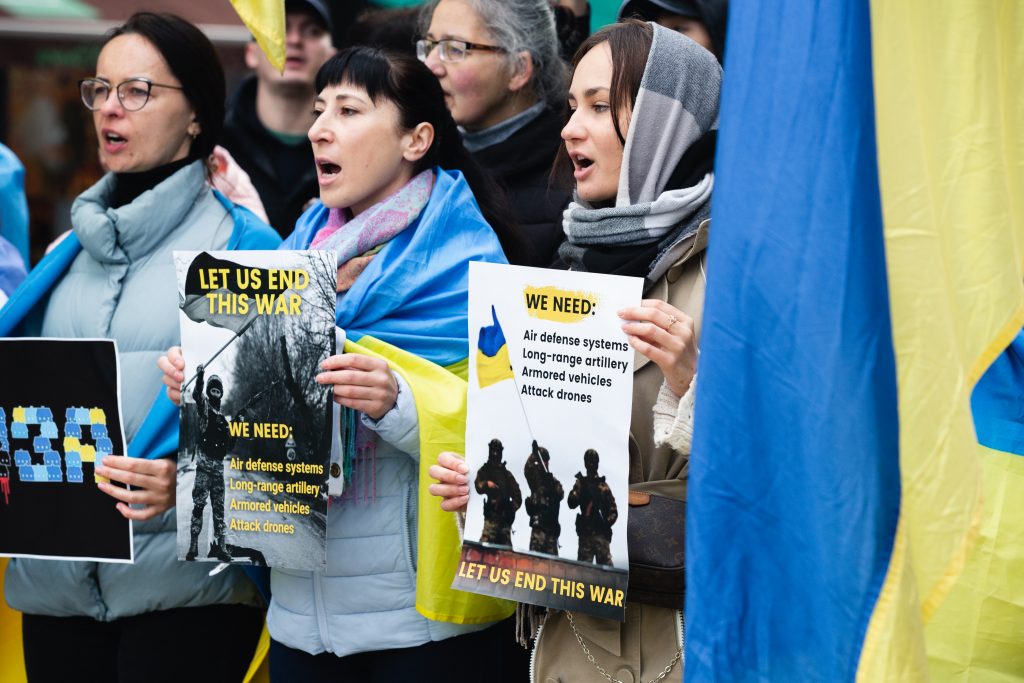 Ukraine and the world need stronger sanctions against Russia: lowering oil prices, banning ALL oil and gas products (including LNG, LPG, pipeline fuel).
Join our rallies and support Ukraine!
Glory to Ukraine!
Natalia Tolub
Photo: Anastasia Varvarina