Our members, activists, volunteers – a total of 400 people – gathered in the streets of Brussels to support Volodymyr Zelensky during his visit. At that time, Head of the NGO Marta Barandiy was at the European Parliament.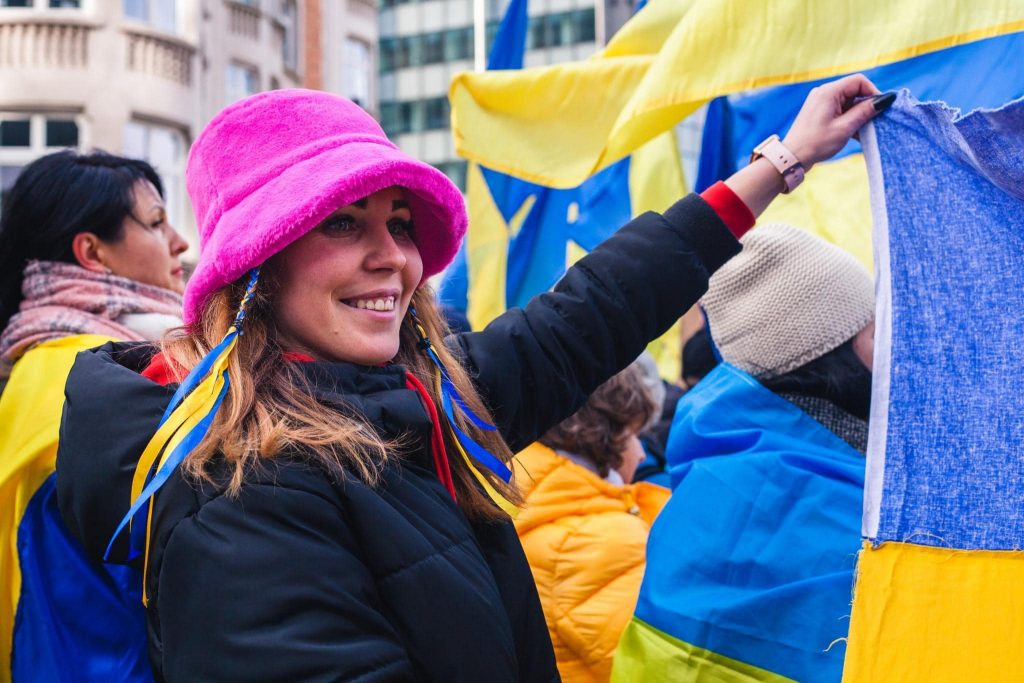 "On the same rostrum where President Zelensky delivered his historic speech about the Ukrainian European way of life, Promote Ukraine received the European Citizen's Prize 2022 a few months ago. This is symbolic for my Ukraine, symbolic for my team, symbolic for me personally.
Since 2013, Ukraine has been fighting for the European future. We pay a high price for two flags side by side, two anthems one after the other and two presidents standing together: the President of the united nations and the President of the Ukrainian people. I am proud that I am Ukrainian. I have the honour to live in this time of change and to contribute to the Ukrainian European way of life," said Marta Barandiy.
Large-scale support for Volodymyr Zelensky in Brussels did not go unnoticed. The Ministry of Foreign Affairs of Ukraine wrote about us on social networks:
"This is how Ukrainians welcomed President of Ukraine Volodymyr Zelensky in Brussels this Thursday. Our brave defenders definitely feel this support as well! Ukraine will win!"