A year after Russia launched its assault on Ukraine, Together met with Marta Barandiy to find out more about the work of Promote Ukraine.
In November, Promote Ukraine's work was recognized through the European Parliament's 'European Citizen's Prize', which rewards civil society organizations that build a stronger European spirit and support EU values and fundamental rights. When accepting the award, Barandiy said: "Just imagine how much all of us in this Parliament, in this city and beyond, can do when we unite our forces to defend peace and democracy."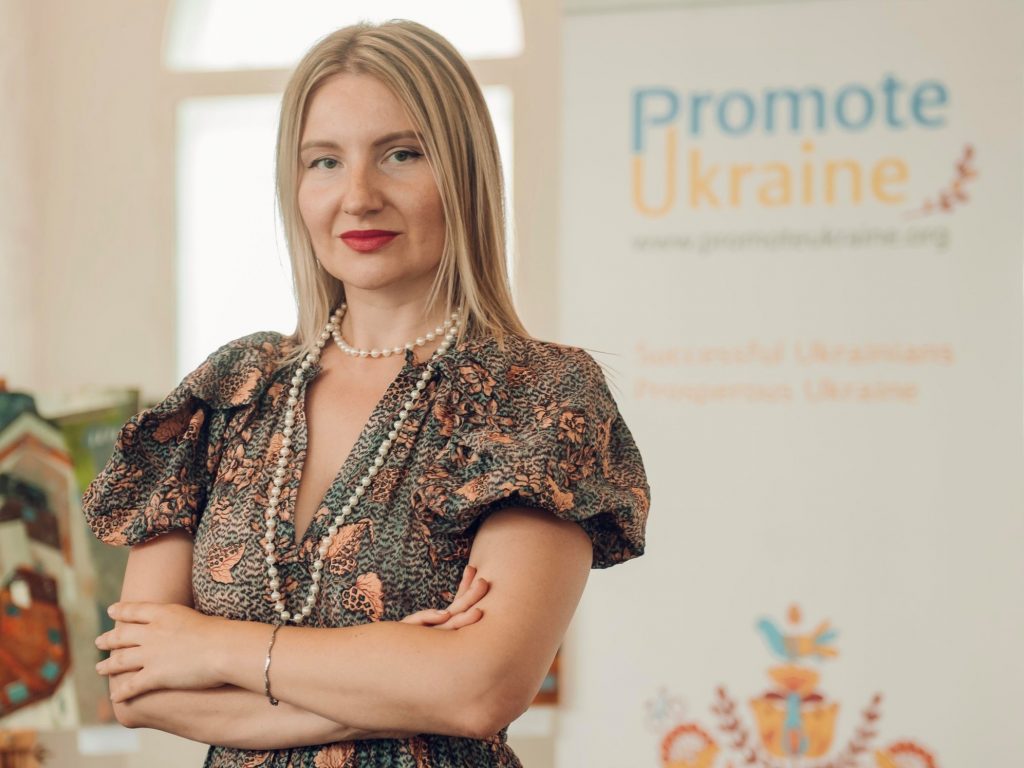 Marta Barandiy started the NGO Promote Ukraine in 2014, when Russia occupied Crimea. In response to Russia's all-out invasion of Ukraine on 24 February 2022, the NGO set up a co-ordination centre in Brussels with a core team of 15 volunteers. At the heart of its work is support for humanitarian aid to Ukraine, as well as non-lethal military assistance, for example, by purchasing bullet-proof jackets. There are also a range of refugee support measures.
"The needs are enormous, you can see on your television how the Russians have committed war crimes, bombing civilian infrastructure and residential buildings," Barandiy tells Together. "It is difficult for us to imagine what that's like for the people who are living there and what their needs are like. Things that we take for granted like electricity, clean water and shelter. It can be almost impossible to prepare hot food, and you may not be able to wash in warm water, or at all."
Despite the fact that we have seen this destruction on our TVs, Barandiy says that since August there has been a large drop in support and a feeling of burnout among some of the volunteers who are giving so much. Promote Ukraine's 100 volunteers have given support to more than 5,000 refugees. She stresses how difficult it has been for those who had jobs and homes to leave Ukraine and that for many it has been a hit to their dignity, "Living in Brussels is not like a dream life, they have had to give up their livelihoods, disrupt their children's education and they are far from family and homes." It was originally anticipated that 300,000 refugees would come to Belgium, but so far it has only been 60,000, this is because many prefer to stay in countries that are closer to Ukraine, such as Romania and Poland, while their children and husbands are fighting.
For humanitarian aid, Promote Ukraine receives requests from hospitals and military units, among others: "We recently bought an industrial generator for a sports complex in Kharkiv, this will be particularly welcomed by children who cannot live a normal life under daily missile attacks. The complex gives them some sort of normality." Barandiy stresses that the NGO only provides non-lethal support.
The organization receives letters of appeal for everything from medicines to protective gear. "We accept applications. We process them, sort them by priority, then find suppliers who are ready to either sell or provide goods for free, provide logistics, collect goods in a warehouse, sort and deliver them to Ukraine to a specific place to a specific person who made an application, we receive confirmation of receipt from them in the form of a video or photo report. We are doing everything possible in our power to help people in need and to save someone's life."
During his recent visit to the European Parliament and European Council, Ukrainian President Zelenskyy pressed on legislators and EU leaders that Ukraine's fight was not just a matter of its security, but the wider security of the EU.
Promote Ukraine is involved in projects and initiatives that aim to keep attention on the war and to demonstrate support for the victims of the war. One such project, also supported by the Ukrainian Institute in Kyiv, is the giant image of the destroyed theatre of Mariupol on the facade of the Royal Theatre of La Monnaie in Brussels. There are also posters on the walls of La Monnaie showing the destruction to Ukrainian civilian, religious, and cultural buildings.
The Mariupol theatre had offered protection to civilians sheltering from the aerial assault on the city. It was estimated that more than 300 people were killed when it was targeted by Russian bombs. At the time of the strike, the word "children" had been written in giant letters on the ground outside the theatre. It had been clearly marked as a civilian shelter. The pictures are a vivid reminder of why Europe must give Ukraine its full support.
To find out more about the work of Promote Ukraine and donate much needed funds, please go to their website: www.promoteukraine.org
"SLAVA UKRAINI!"
Source: togethermag.eu