To celebrate the sport and entertainment, the European Parliament held a football tournament for its staff, aptly named the 'EU CUP.' Promote Ukraine team was invited to the event to fundraise for Ukraine.
The event took place on the 20th of October in Brussels. Eight mixed teams, each comprised of five players, were competing to win the champion title. Adding to the excitement, each team had its own group of supporters, consisting of colleagues and friends. The presence of Alessandro Chiocchetti, the Secretary General of the European Parliament, further elevated the event's significance.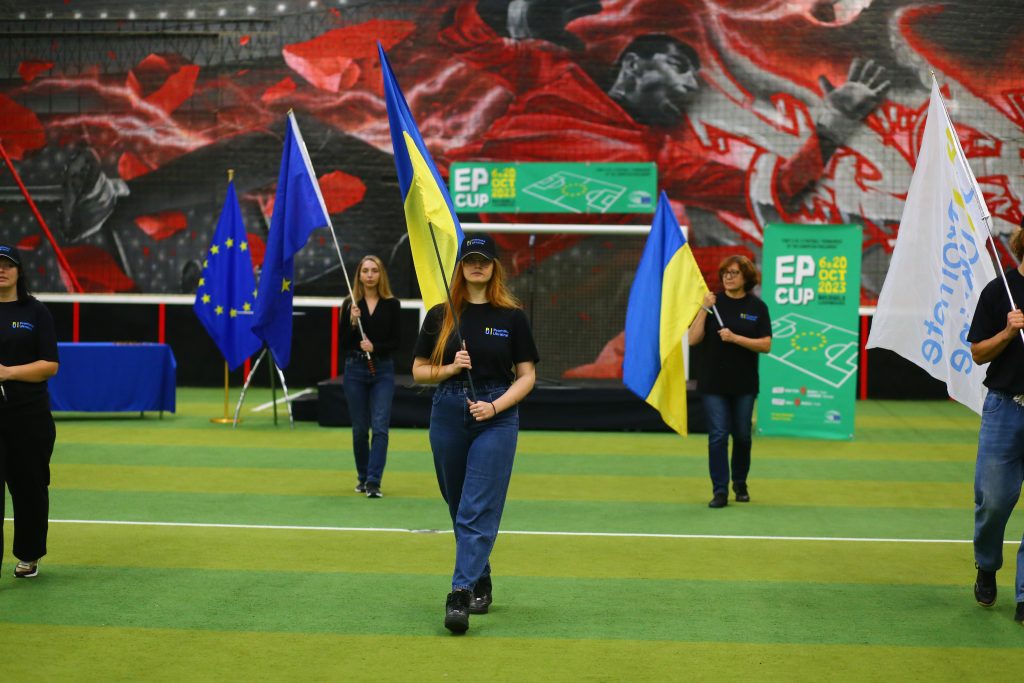 The charity
Promote Ukraine team was raising the money during the event to build a Heating Point in Kyiv. This project aims to set up a tent near the Kyiv Southern Railway Station, offering warmth, shelter, basic food, and Internet access to those in need during the harsh winter months.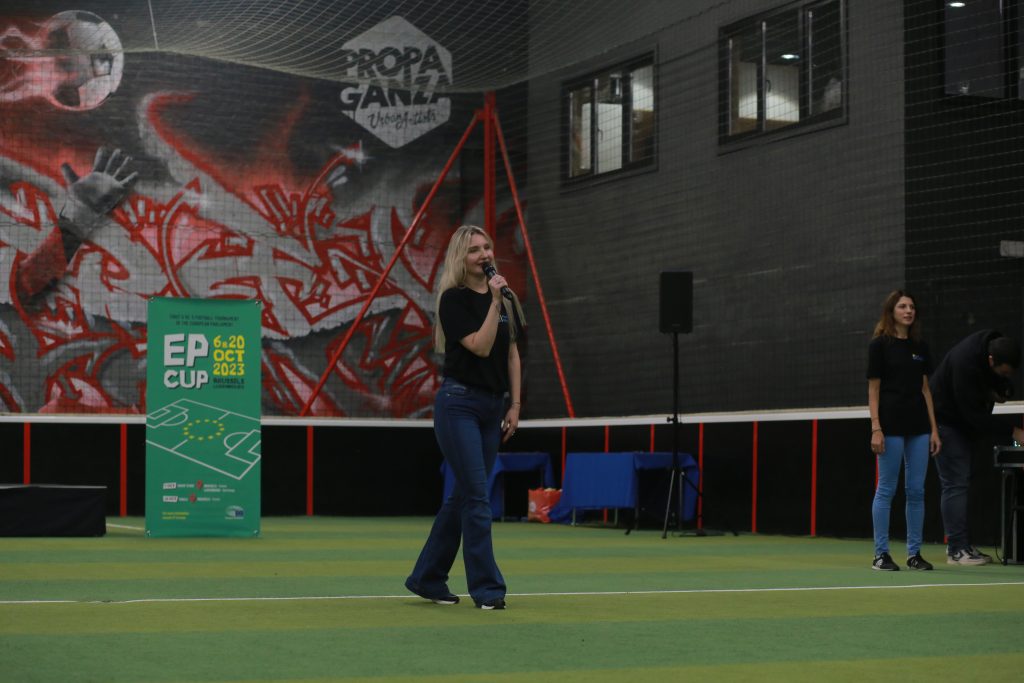 To reach this goal, the PU launched donation campaign and organized the fair as part of the EU CUP festivities. The EU CUP participants and spectators could buy Ukrainian souvenirs, including a traditional Motonka doll, vyshyvanka shirts, and other hand-made authentic goods.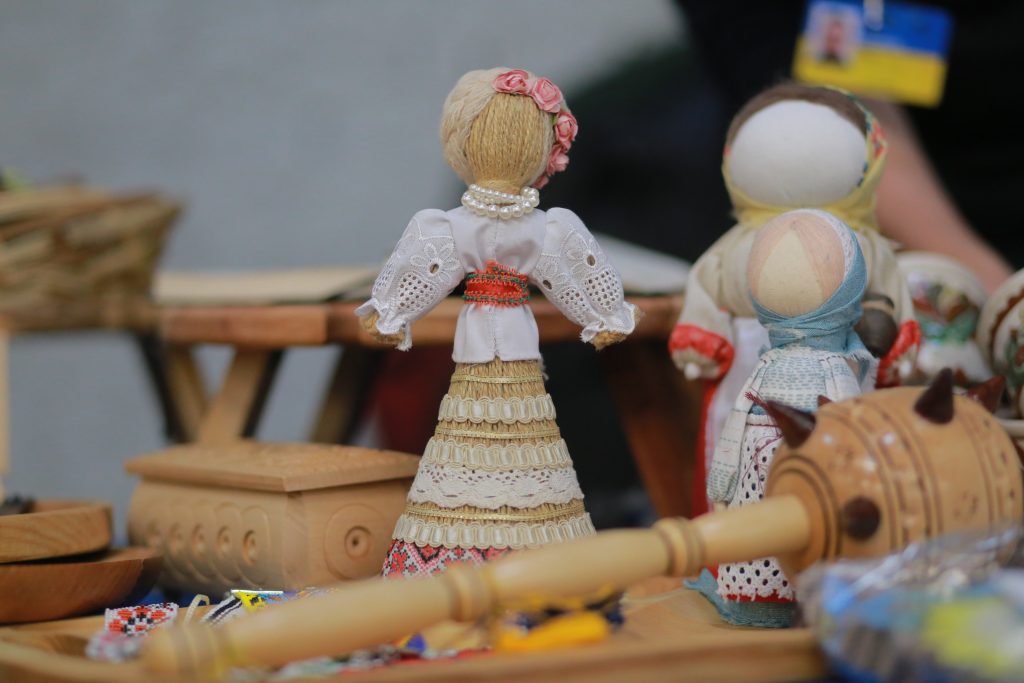 What made these souvenirs even more special was the fact that some of them had a touching backstory. For example, several paintings were made by children evacuated from the occupied territories.
The pleasure
In addition to their charitable efforts, Promote Ukraine also carried out a series of captivating performances to delight the crowd. The entertainment lineup featured a dynamic mix of traditional and modern dances, creating a captivating mini-concert that added to the overall enjoyment of the EU CUP.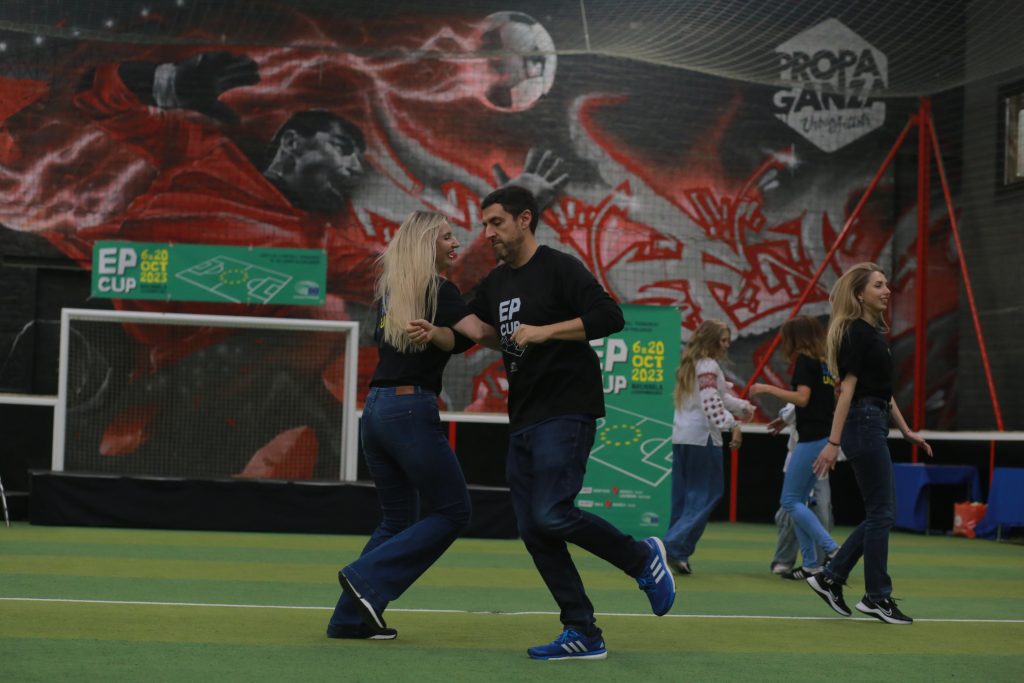 "We are grateful to the European Parliament and personally to President Roberta Metsola, as well as to Secretary General of the EP Alessandro Chiocchetti, for the opportunity to join the event! We are very grateful for your continued support and trust!" commends Marta Barandiy on behalf of the Promote Ukraine team.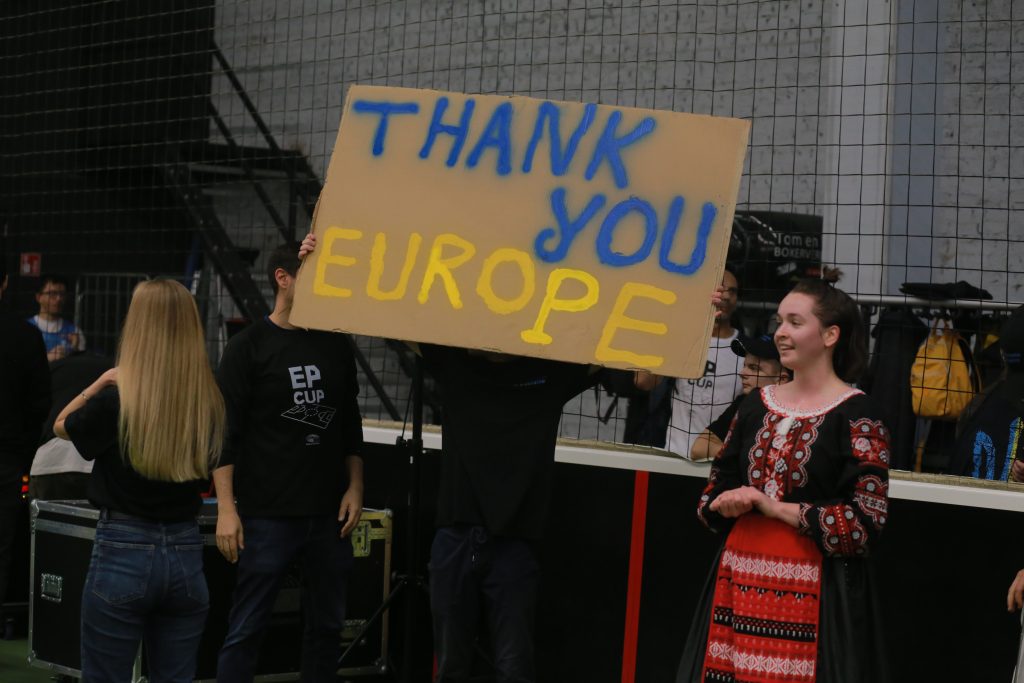 Photo by Vyacheslav Romaniuk