This summer, the first shift of an educational camp for Ukrainian refugee teenagers took place in Brussels. The article tells how it all happened and what made it memorable for children and organisers
For many Ukrainian teenagers, vacation is a time to forget about studies and the opportunity to stay away from phones and computers. However, some purposeful teenagers do not mind learning something new and interesting, expanding their circle of communication, and spending leisure time actively. It was for such teenagers that Promote Ukraine held the first shift of the Children UA educational camp in Brussels. What did the young talents learn, what surprised the coaches, and how did Ukrainian refugee teenagers spend the crazy week in the center of Europe?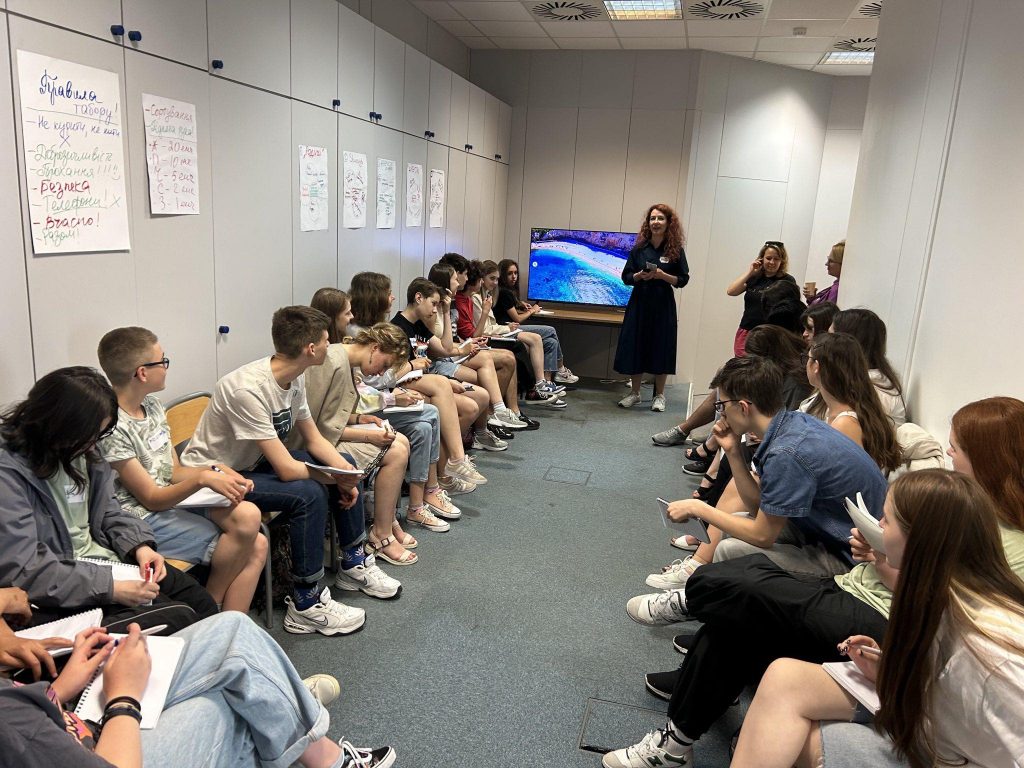 Opportunity to learn about different fields of activity and think about the future
Lyuba Karpachova, head of the culture, sports, and youth department at NGO Promote Ukraine, became the initiator and inspirer of the educational camp in Brussels. Creating educational projects for children is something that Lyuba has considerable experience in. For the first time, she and her university friends had the idea to create a charity project for children back in 2009. They had already lived abroad for several years and wanted to help Ukraine in some way. The idea of the camp was similar – educational and vocational, but it was designed for Ukrainian orphans. After the full-scale invasion, Lyuba and the volunteers decided to reformat the project for a different category of children because working with orphans and family children is different and has its peculiarities.
"We focused on teenagers because we want to expand their horizons, show what professions there are, how representatives of these fields work. They also have the opportunity to try something in practice. When we brought the children to a bar, they were shown how a bartender and a manager work. One guy from the camp got so into making cocktails that he didn't want to leave. It is, of course, a little superficial, but if a child likes it, he or she can learn more about the profession. That is why it is a camp for teenagers because it is already very relevant for 16-year-olds. After all, they have to decide where they will continue their studies and choose a profession in a year or two. It can also be interesting for 14-15-year-olds; it will give them the opportunity to learn about different fields of activity and think about the future, try something," Karpachova says.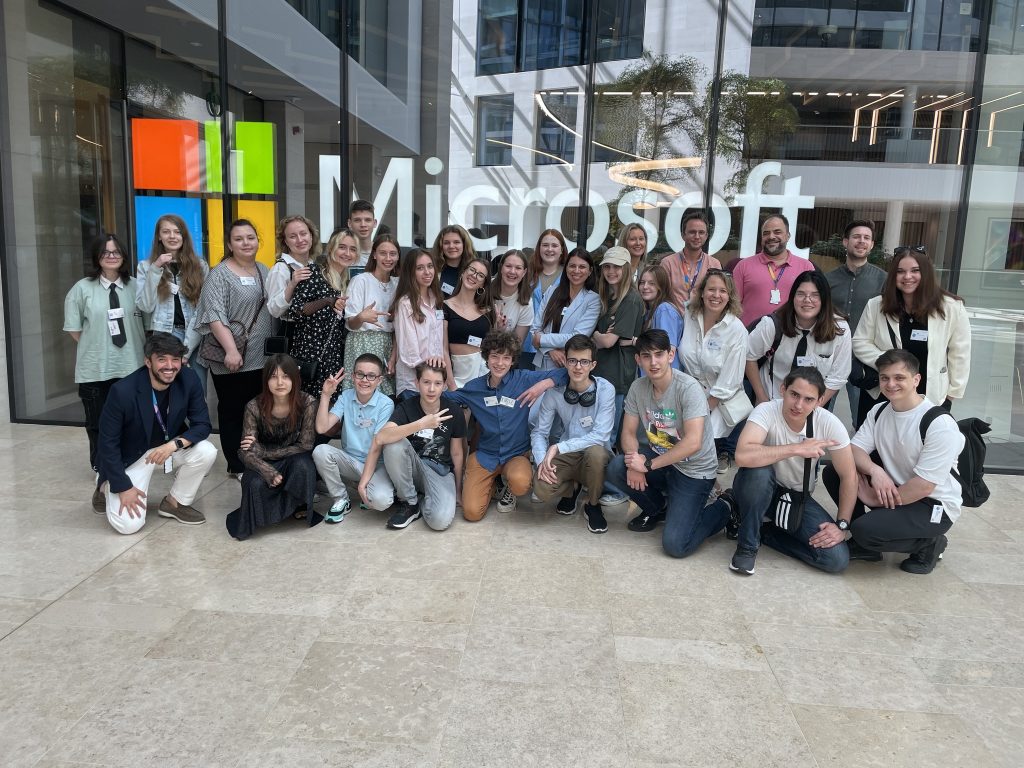 "The program of the camp's first shift was very busy," adds Kateryna Polyakova, head of the refugee department. "Every day was full of interesting activities." The children were busy from 09:00 to 18:00. On Monday, there were acting and journalism master classes. On Tuesday, children studied financial literacy and learned about the work of a bartender and a bar manager. On Wednesday, tours of the European Parliament and the Microsoft office were held. On Thursday, we also found time for fun and visited Walibi amusement park. On Friday, we went to the European Parliament for an interactive game, and on Saturday, the final day, we discussed the experience gained and had a concert in the evening."
It was also interesting for the coaches to work with children. Journalist Olena Abramovych saw talent among Ukrainian teenagers. The Brussels-based Radio Liberty correspondent shared her story in journalism, talked about working in television and moving to Belgium. In the master class, children were given the task of filming a video within the Place de Brouckère on any topic (what young people may do in Belgium, about the history of the square, etc.).
"I remember there was one group of children who couldn't decide on a topic for a long time, and I asked them what they were interested in watching when they came home after school. And one girl said that she likes true crime. Then I suggested making a video about the most common ways of theft in Brussels, and they made a very interesting video, which then took first place. These children have great potential in the way they see a picture, in the way they know how to tell a story – interestingly and with humor. This is the video that I wanted to show my friends later. It was very interesting to share knowledge, play through this process, even though it lasted an hour and a half. I think that such a camp is a very valuable project. I believe that the best way to introduce children to professions is to introduce children to specialists in these professions and let them try themselves in this activity. It is very cool that the organisers invited people from different fields and held tours for them to the IT company. And in general, it was a good opportunity for active young people to get to know each other in Brussels. Contacts like mine are also very important; they will make it possible to create a community of active and strong people and bring changes to society," said Abramovych as she shared her experience.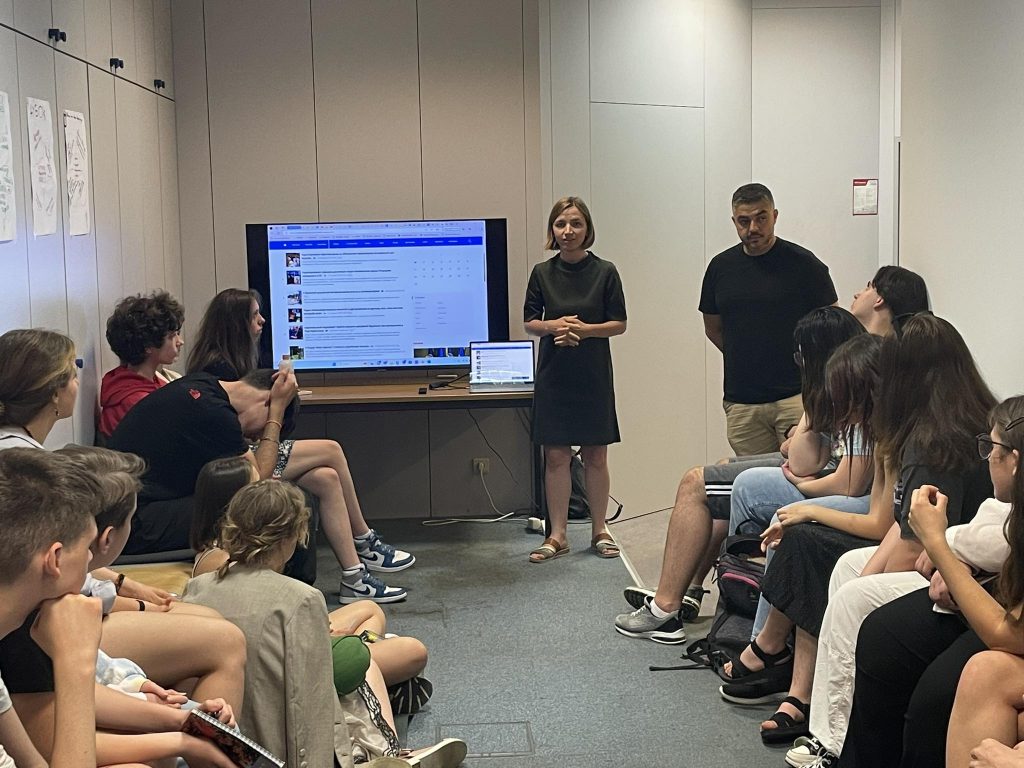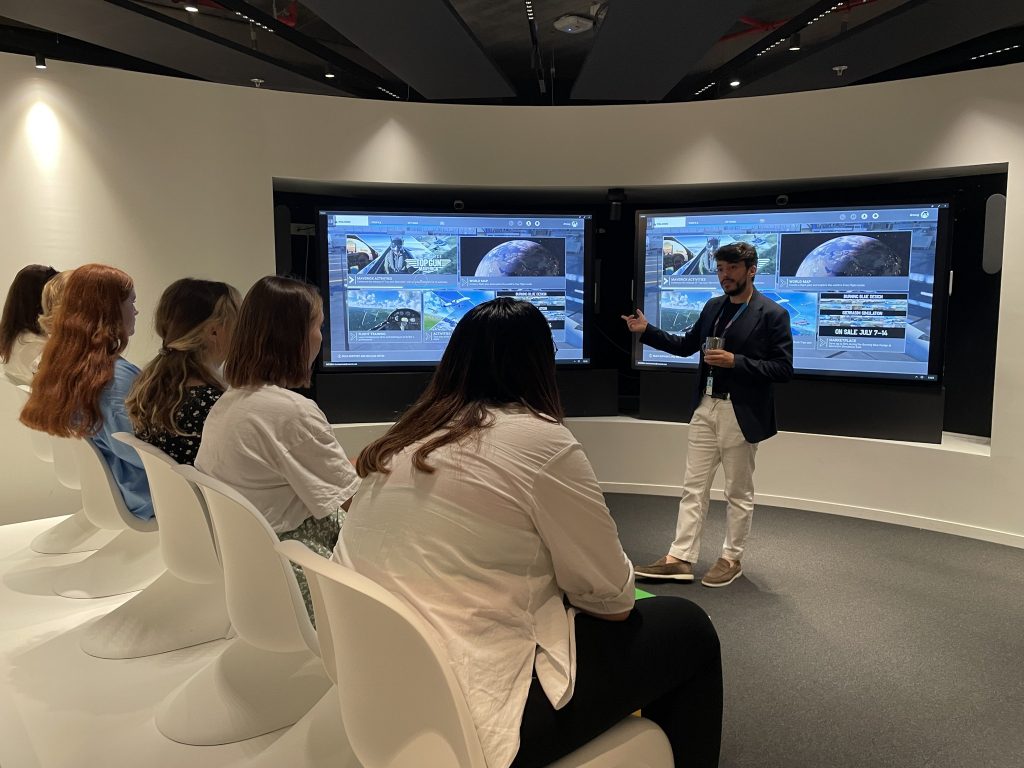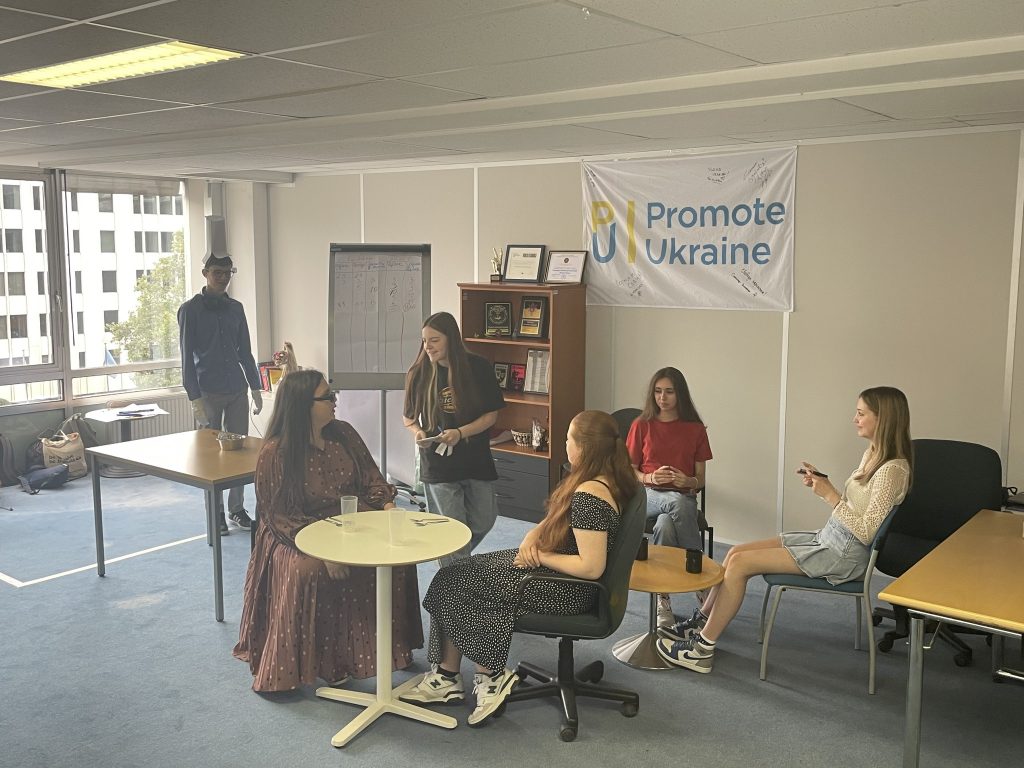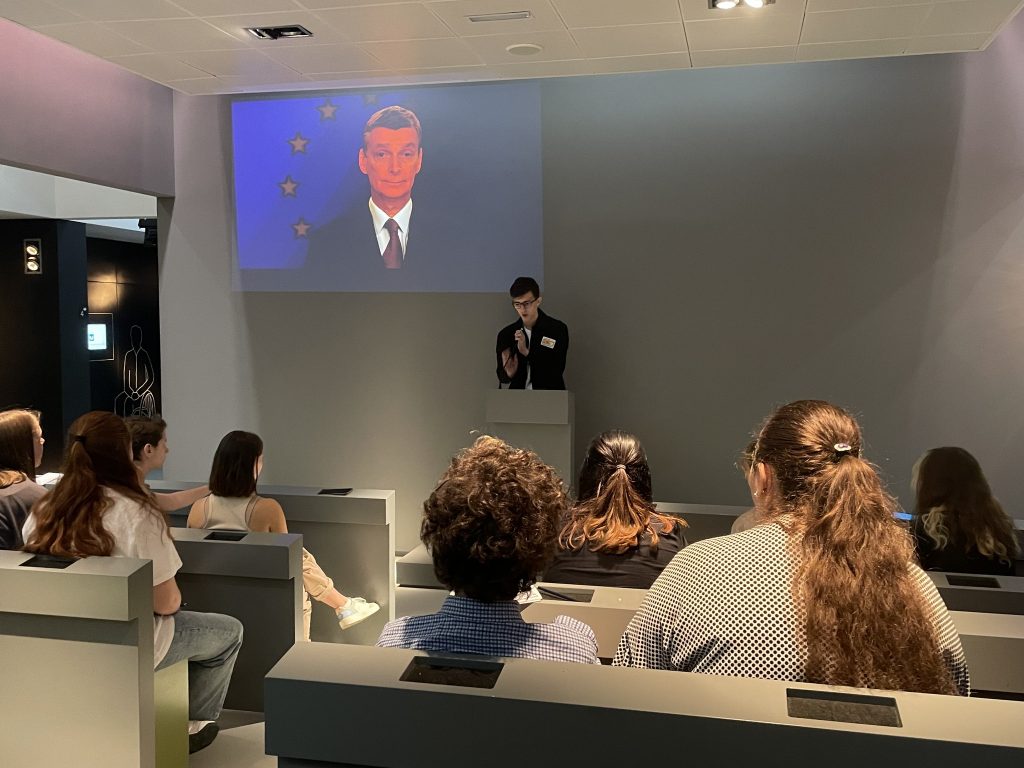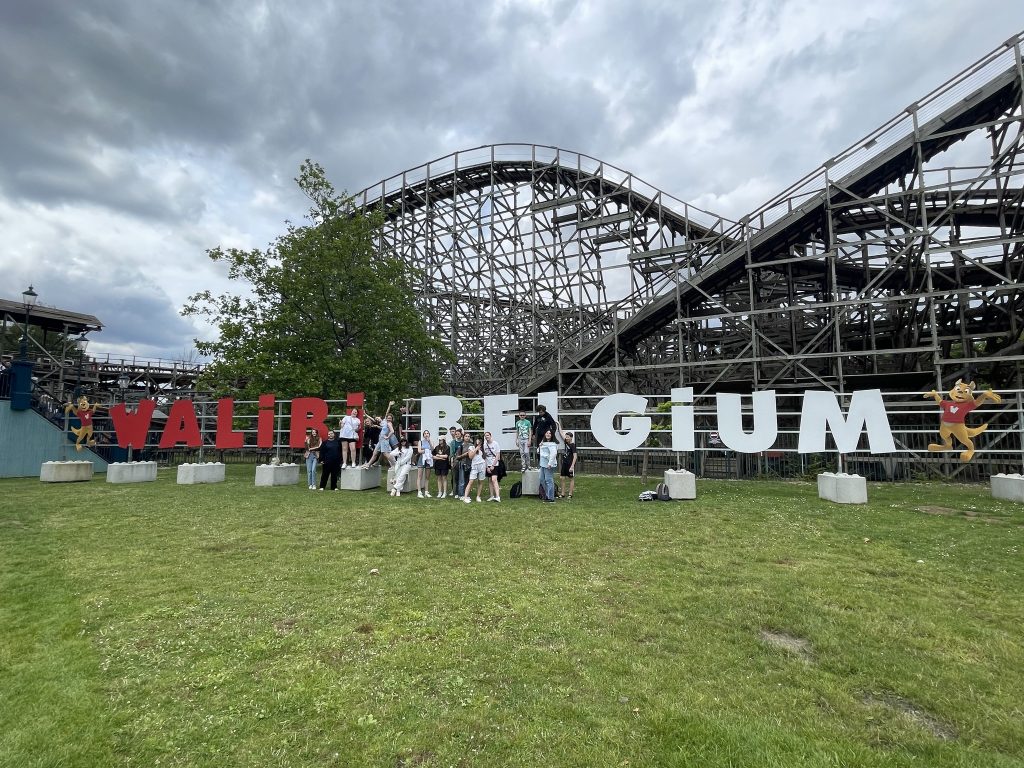 Cool emotions, new friends, and knowledge
Participants in the first shift of the Children UA Camp shared their memories and emotions from participating in the educational programme.
Alina Koshul, 14, Odesa: I decided to take part in the project because it was my first experience, and I think it was the best. We had a lot of activities at the camp, but my favorite was the trip to the interactive game at the European Parliament and the trip to the Walibi amusement park. I would advise all teenagers from Ukraine who do not have enough communication with their peers and have a lot of free time to join the Children UA because the camp became a second home for me for one week. I found new friends, gained new knowledge, and experienced a lot of cool emotions. I would like to go there again and enjoy all this.
Denys Kryvonos, 17, Kharkiv: I decided to go to the camp because last summer I was quite bored due to the lack of friends. Therefore, when my mother suggested that I visit the camp, I agreed. And I was not disappointed because I still fulfilled the main goal. Namely, I got some good memories and a couple of close friends. In addition, I was surprised at the awesome and caring approach of organisers to the programme development. There were really good meals, lots of activities every day, and good social interaction mixed with learning basic things like financial literacy, emotional intelligence, etc. Not only do I recommend that kids join the next shift, I strongly advise them to. It's hard to find such quality recreation even in paid camps, and this one was free of charge on the top. It will definitely be fun and interesting for all children, from active to calm ones.
Kyrylo Machuskyi, 15, Kyiv region: The idea of visiting the camp seemed quite interesting to me. First, I will be able to have fun; second, learn something new; and third, I wanted to acquire new skills and decide on a future profession. I liked the financial game the most. it was quite interesting and useful. We were offered different budgets, and we had to distribute them over a month. It was very useful because during the month we spent money not only on food and household chemicals, we also have to pay for housing, rent, insurance and other services. I also remember a trip to the Walibi amusement park and a visit to the Microsoft office. I would advise those who want to have a good time and learn something new to sign up for the second shift of the camp.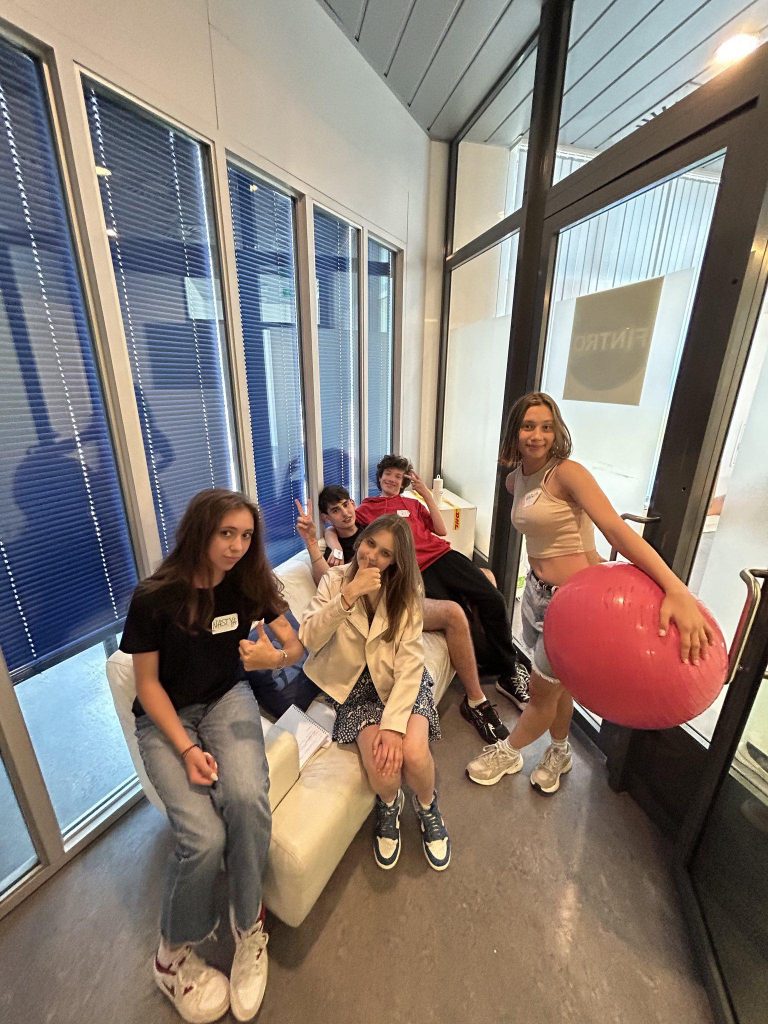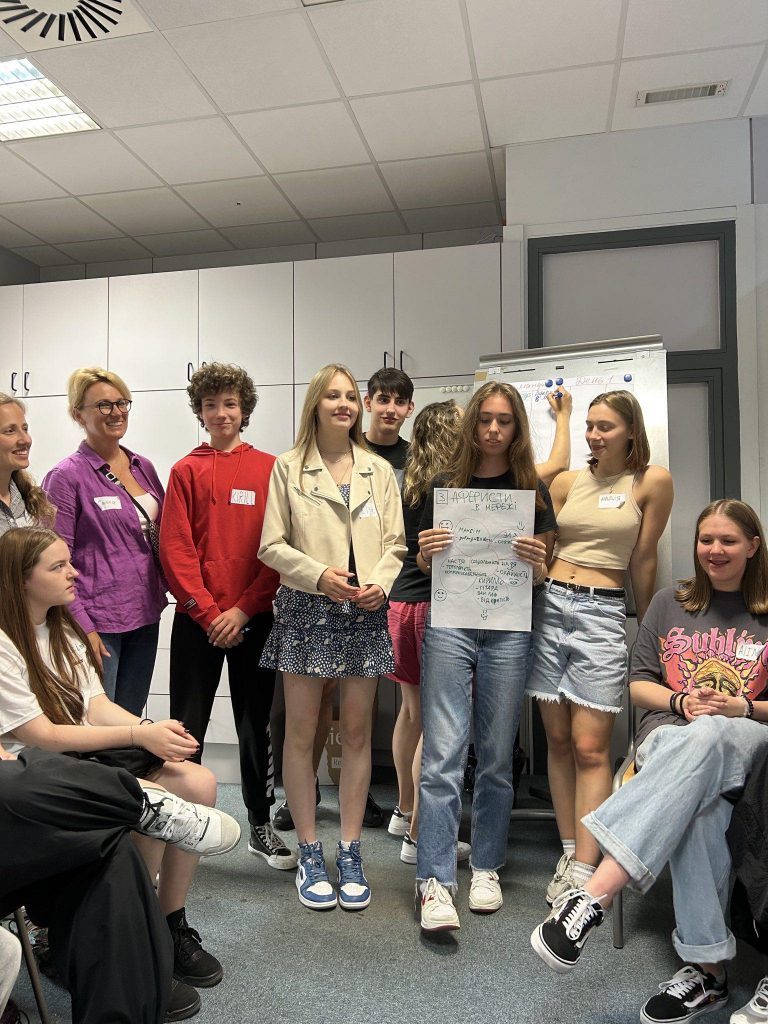 Background: Promote Ukraine is a non-profit media, non-government, advocacy organisation founded in Brussels during the Revolution of Dignity, winner of the 2022 European Citizen's Prize.
Children UA day camp is an educational project for Ukrainian refugee teenagers, which will take place in Brussels from 30 October to 4 November.
This publication was produced by Promote Ukraine with the support of the European Youth Foundation of the Council of Europe. It does not necessarily reflect the official position of the Council of Europe.
Author of the text: Ksenia Breslavska