Ukrainian Veteran Amputee Roman Kashpur will take on the 20 km of Brussels run to Raise Awareness and Funds for Fellow Soldiers.
As the 2023 edition of the 20 km of Brussels draws near, many runners and walkers are set to step foot in the heart of Europe, joining the annual running race. Among those who have confirmed their participation is Roman, a passionate young runner from Ukraine. Yet, Roman's story differs from those of many other participants.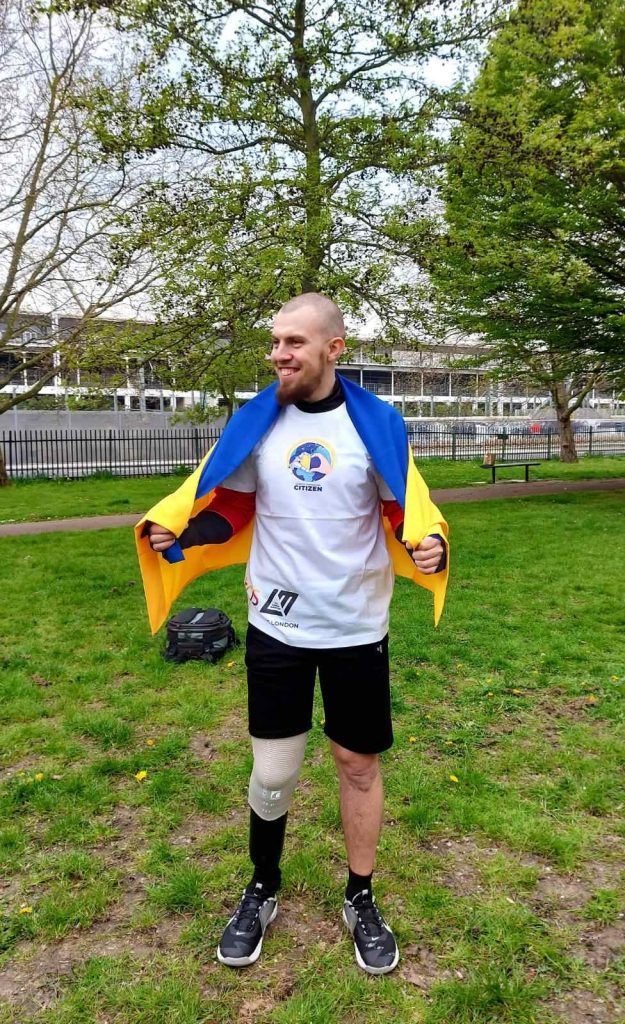 From Military Service to Athletic Achievement
Roman Kashpur is a 26-year-old veteran of the Ukrainian military who has overcome incredible adversity during his service to defend his country. In 2019, while on an intelligence mission in the Donetsk region of eastern Ukraine, he stood on a mine that resulted in the immediate amputation of his right lower leg. Despite this horrific injury, Roman refused to let it define him or his future.
Six weeks after his injury, Roman received his first prosthetic, which he described as a "special addition" to his body. He decided to use it as much as possible, and since then, he has gone on to compete in Ukraine's Games of Heroes competition, winning categories including pull-ups and CrossFit. He even set a Ukrainian record by pulling a 16-tonne cargo plane in 2022. After Russia launched its full-scale aggression on 24 February 2022, Roman fought for six weeks on the frontline.
Raising Funds and Awareness for Veterans
Now, Roman is taking on the 20 km of Brussels, determined to raise funds and awareness for veterans of Russia's war against Ukraine. Roman's participation in the race is a testament to his strength, determination, and resilience. He sees the run not just as a personal challenge but also as an opportunity to raise awareness of the war waged by Russia against Ukraine and to promote unity against Russian aggression. Roman is an ambassador for the Citizen Charity Foundation, which provides comprehensive assistance to servicemen with amputations using the most modern prosthetics and physical and psychological rehabilitation programs.
The Citizen Charity Foundation is an organisation based in Kharkiv, eastern Ukraine, and is committed to assisting servicemen with amputations through modern prosthetics and rehabilitation programs. Established more than 20 years ago, the foundation has implemented over 2,300 charitable projects.
Supporting Veterans
The NGO Promote Ukraine has been gathering funds to support Roman and other Ukrainian veterans with prostheses to participate in the 20 km Brussels marathon on 28 May 2023. The funding covers their trip from Ukraine to Brussels, with the remaining funds given to the Citizen Charity Foundation. This support will help the Foundation continue its work in providing much-needed assistance to servicemen with amputations in Ukraine.
At the end of the day, Roman's participation in the 20 km of Brussels run is about more than just running. It's about bringing awareness to the important cause of veteran rehabilitation and showing support for those who have given so much to defend their country. You can help support this cause by making a donation and sharing this article on social media to help raise awareness.
by Kateryna Kravchenko