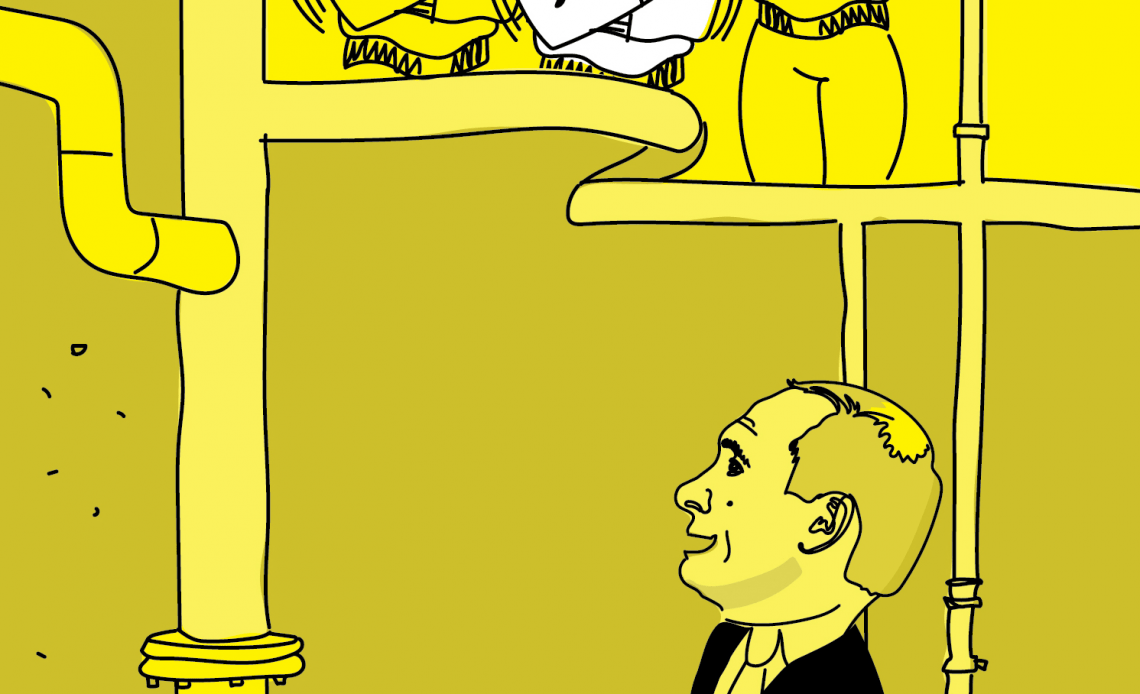 Around 40 Members of the European Parliament recently submitted a letter requesting the European Commission open an investigation into possible deliberate market manipulation by Gazprom and potential violation of EU competition rules. In light of recent supply shortages of gas in Europe, which have sent gas prices to a new record high in Europe, and the prospect of starting this winter's heating season with under-filled gas storage, Gazprom's recent action has raised suspicions of a deliberate effort to use energy prices to apply political pressure to Europe and Ukraine.
There are partial explanations for the lack of exports from Russia. It is working to refill its own depleted storage, plus the supplies have been capped by field maintenance in Norway, and liquefied natural gas cargoes are in short supply due to plant shutdowns in the U.S. following hurricanes.
However, EU lawmakers are rightfully still suspicious of market manipulation, citing Gazprom's shutdown of some production, Gazprom's failure to book gas transport capacity through existing pipelines in Ukraine, and its refusal to guarantee additional supply volumes in the summer to fill up Europe's storage facilities. This not only harms Ukraine and EU supplies, but also could damage the pipeline infrastructure in Ukraine by not maintaining the necessary pressure for the pipelines to remain in working order in the long term. On top of this, while Gazprom is shutting down some production and refusing to transit gas through its Ukraine pipeline, it is simultaneously pressuring the EU into a fast launch of its Nord Stream 2 gas pipeline, which still has months of regulatory hurdles to complete.
Russia continually employs these tactics to negatively influence Ukraine and the EU:
In 2006, Russia cut off Ukrainian gas supplies as part of price negotiations.
In 2007, Gazprom threatened to cut gas supplies to Ukraine just two days after an election that could see a pro-Western government formed in Kyiv.
In 2009, Gazprom cut off gas to Ukraine during a price dispute.
Gazprom's most recent behavior causing these energy cost spikes across Europe are another attempt to coerce, corrupt, and pressure the EU and Ukraine towards Russia's desired outcome.
The Chair of the EU-Ukraine Parliamentary Delegation, Polish MEP Witold Waszczykowski, who signed the letter, said, "The ongoing Nord Stream 2 drama has exposed two worrying, reoccurring themes in our political life. Firstly, Berlin only cares about European solidarity when it's good for Germany's agenda. In the case of NS2, it is selfish and short-sighted economic interests at the expense of the EU's and its Member States energy security and traditional security. Unlike Poland, which has been able to hugely diversify its imports of carbohydrates, Germany's been hell-bent on deepening its dependence on Russian gas. By doing so, Berlin is willing to finance Putin's ongoing and future wars in what Russia calls its 'near abroad.' Secondly, there is no lie the European left will not tell to appease Russia and push their radical environmentalist agenda. The recent spikes in energy prices all over Europe have been mostly caused by Gazprom's manipulations, and Putin is not really being shy about it. Yet, Commissioner Timmermans will not admit it. Instead, he claims the lack of the so-called Green Deal's implementation is to blame, what is absurd on its face. Given the recent history of German, Austrian and Dutch politicians joining the ranks of Russian energy giants, one cannot help but notice that Gazprom has become a sort of retirement fund for European politicians willing to do Gazprom's bidding while in office."
European leaders should recognize Russia's tactics for what they are. This is an attempt to guard its market share at the expense of others, and to continue its energy dominance over Europe to comply with Russia's demands. Until Europe becomes less reliant on Russia as its source for energy, they will continue to be able to send markets into crisis by simply turning off the tap to Europe and artificially manipulate markets for their own (geo)political purposes.
Marta Barandiy
Follow us on Twitter