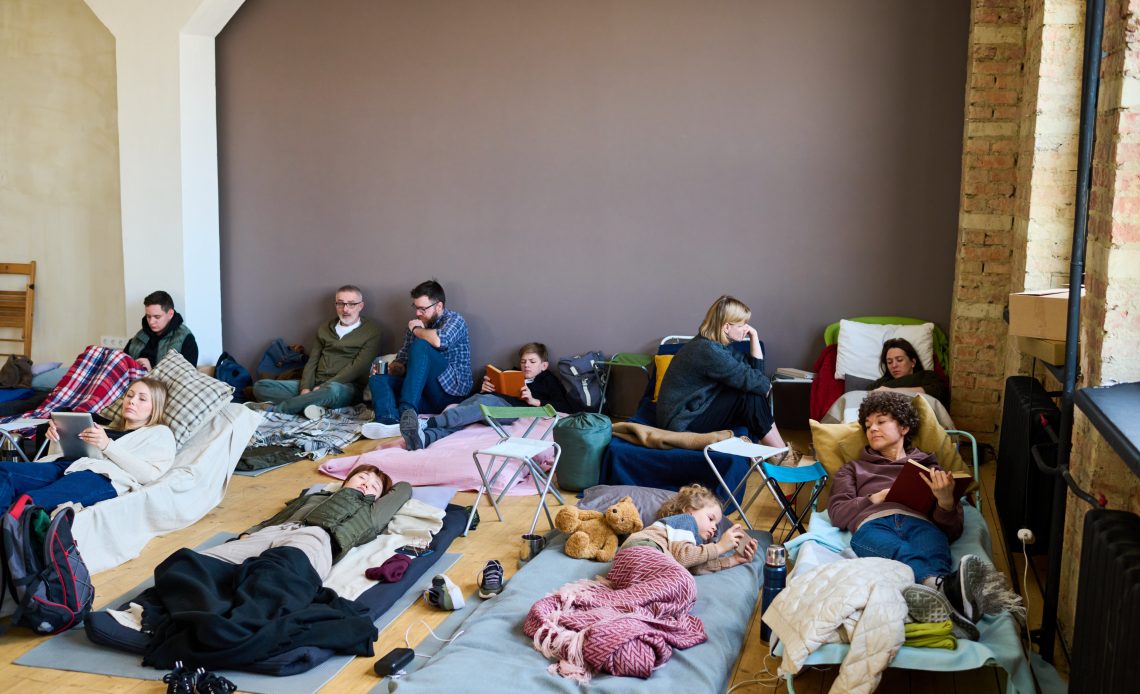 Since the beginning of the full-scale military aggression unleashed on 24 February, the Russian occupiers have deported more than 2.3 million Ukrainians from Ukraine to the territory of the Russian Federation. Almost 365,000 of them are children. Such data were announced by Mikhail Mizintsev, the Head of the National Defence Management Centre of the Russian Federation, Interfax Russian news agency reports. At the same time, the official complained that official Kyiv had allegedly hampered the "rescue" of the residents of Ukraine.
"Despite all the difficulties created by official Kyiv, 22,412 people, including 3,455 children, were evacuated from dangerous regions of Ukraine and Donbas 'republics' to the territory of the Russian Federation over the past 24 hours without the participation of the Ukrainian authorities. A total of 2,313,020 people, including 364,743 children, [have been evacuated] since the beginning of the 'special military operation'," Mizintsev said.
According to him, there are 9,500 so-called temporary accommodation points for Ukrainian "refugees" in the territory of Russia.
As a reminder, the Ukrainian side states that the occupiers have set up a network of filtration camps in the Russian Federation itself and in the temporarily occupied territories of Donbas where Ukrainians are sent.
According to Iryna Vereshchuk, Deputy Prime Minister – Minister of Reintegration of the Temporarily Occupied Territories of Ukraine, people are checked in the filtration camps, and families are separated in some places. Shocking cases are recorded such as when a father was taken away from his children and sent to an unknown destination.
In mid-June, Yevhenii Tsymbaliuk, the Permanent Representative of Ukraine to the International Organisations in Vienna, stated at the OSCE Permanent Council meeting that Russian troops had created at least 20 filtration camps and prisons in the temporarily occupied territories of Ukraine.
At the beginning of May, investigative journalists discovered 66 camps for forcibly deported Ukrainians in the territory of the Russian Federation. The so-called temporary accommodation points are based at dozens of sanatoriums and former children's camps in Siberia, the Caucasus, the Arctic Circle, and the Far East.
Bohdan Marusyak
Follow us on Twitter