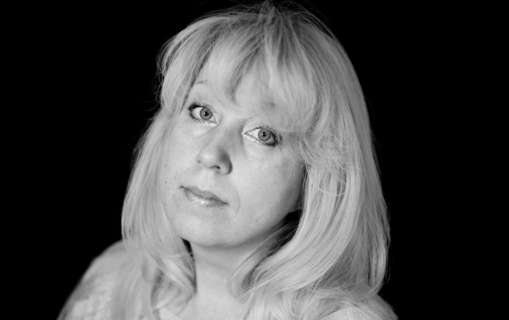 In Nizhny Novgorod, Irina Slavina, the creator and editor-in-chief of the independent online publication KozaPress, committed suicide. In the afternoon of 2 October, she burnt herself near the building of the regional department of the Ministry of Internal Affairs. The journalist was searched the day before. Before her suicide, Slavina wrote on Facebook: "I ask to blame the Russian Federation for my death."
Putin's Kremlin continues its bloody harvest. Now, Putin's propaganda will be screaming about the journalist's mental imbalance, about some personal problems, perhaps that it was an explosive device that worked prematurely and not as planned by the "terrorist" There will be a lot of official dirt. Because the Kremlin does not admit its guilt in the death of a young woman. And this guilt is undeniable.
Irina's latest post could be a death sentence for the cynical authorities. Because this is a fair accusation from a person who reacted very painfully to injustice. She had an instinctive sense of truth as a foundation of the world. And she was simply killed by this discrepancy between the truth that should be and what it really is and what it is constantly faced with.
Now, there will be a lot to say – that this is a weak act… What she did is terrible, but it is not a weak act. It must have been a cry of despair to protest the horror. After all, for the last few years, Irina Slavina has been constantly under pressure from the authorities for her unbiased journalistic position, which she has constantly defended.
Irina Slavina was 47 years old. She was a philologist by education and worked as a teacher of Russian language and literature for several years. In 2003, Irina came to journalism, and immediately to the main newspaper of the region "Nizhny Novgorod Truth." The pressure of censorship, which has been growing over the years, did not suit a journalist with liberal views. At first, several materials were not published. Then they were asked to reduce their activity on social networks. Irina was outraged that journalists were forced to work on the instructions of the founder (regional government), which is against the law. She published on the forum NN.RU one of the tasks from above, which described how to present events. A scandal broke out. The punishment did not take long, and she was released. This was one of the reasons to think about our own independent media. In 2015, she announced the creation of the KozaPress portal, where the founders were ordinary people from Nizhny Novgorod.
Pressure and Persecution
Irina Slavina was known in Nizhny Novgorod for her opposition views and repeatedly came under the scrutiny of the police and the Center for Countering Extremism (CCE). In June this year, she was accused of spreading "fake" news about the coronavirus. Law enforcement agencies did not like the note from the 24 March: "The first case of coronavirus infection was detected in Kstovo." It was reported that in the city of Kstovo, one of the leaders of the Sambo Academy fell ill and continued to contact dozens of people, including school visitors, knowing that he was infected. The court fined the journalist 65,000 rubles (UAH 23,639 – ed.).
"I just want to die for now. Because Part 9 of Art. 13.15 Administrative Code, I am accused of it. It is written to kill journalists and the media. Financially. But the emotional pain from injustice is so strong that it is already difficult physically," Slavina wrote on Facebook at the time.
In October last year, the CCE filed a lawsuit against Slavina for posting on Facebook about a memorial plaque on a house in Shakhunya dedicated to Stalin.
"After Stalin's face was hung on a house in Shakhunya in Nizhny Novgorod, it is proposed to rename the settlement to Sha ***nya,, the journalist wrote. She was accused of disseminating information that insulted human dignity, public morals and expressed obvious disrespect for society. The court fined Irina 70,000 rubles (UAH 25,458 – ed.).
In March last year, the journalist was detained for walking down Velyka Pokrovska Street with a portrait of Boris Nemtsov in her hands. She was accused of organising an illegal march, and she spent several hours in a cell at the police station. The court fined Slavina 20,000 rubles (UAH 7,270, ed.). By the way, one of the prosecution witnesses did not even recognise the journalist in the courtroom.
On 1 October, the apartment where Slavina lived with her husband and daughter was searched. She was not allowed to contact a lawyer, her husband was not allowed to tell her daughter that he would not be able to meet her at the train station, and she was not even allowed to walk the dog.
"Today, at 6:00 in my apartment with a petrol cutter and pinch-bar, 12 people entered: employees of ICR, police, witnesses. The husband opened the door. When I was naked, I dressed under the supervision of a lady I did not know. They searched. It was not allowed to call the lawyer. They were looking for brochures, leaflets, and accounts of Open Russia, possibly an icon with the face of Mikhail Khodorkovsky. I don't have any of that. But they took away what they found – all the flash drives, my laptop, my daughter's laptop, computer, phones – not only mine, but also my husband's – a bunch of notebooks on which I wrote during press conferences. I was left without means of production. All good to me. But May was very hurt (dog – ed.). He was not allowed to be walked outside until 10:30 am."
The journalist left such a post on 1 October on her Facebook page. Undoubtedly, this event was the last straw that left the woman no chance of winning the fight against the injustice and lawlessness of the Kremlin, to which she dedicated her life as a journalist.
The Assassination of the Kremlin
It is symbolic that there is no doubt that Slavina's murder, and that it is a suicide, that is, in fact, the real murder of any of her colleagues in this sphere – journalists; the murder of Anna Politkovskaya, Novaya Gazeta columnist, took place on the eve of the 14th anniversary. She was killed in Moscow on 7 October, 2006.
Alexander Litvinenko, former lieutenant colonel of Soviet and Russian state security who was friends with Politkovskaya, claimed at his last press conference that Putin had ordered the assassination. Twelve days after the statement, Litvinenko was poisoned. According to the British government, the removal of Litvinenko was entrusted to the FSS by Vladimir Putin. Litvinenko also claimed that Putin personally passed threats to Politkovskaya through Russian politician Irina Khakamada.
Yes, Irina Slavina's act is not the suicide of a weak woman. And another assassination by the Kremlin authorities of a person who disagrees with the policy of "lawlessness and total lies." Journalist.
The editor-in-chief of Echo of Moscow, Alexei Venediktov, has already sent an open letter to the Russian General Prosecutor, asking him to investigate the suicide of Irina Slavina and consider the possibility of instituting criminal proceedings for suicide.
Oppositionists and independent journalists are regularly poisoned in Russia. They are almost never investigated. The Kremlin is ready to defend its "achievements" by any means, and Putin will never dare to tell the True Truth. How many more deaths are needed for Russia to finally understand that the path of aggression, assassinations, cynicism chosen by the Kremlin authorities is leading to an abyss? And Russia has come very close to its land of death!
Yuri Fedorenko, Analyst, Expert on Public Communication
Follow us on Twitter