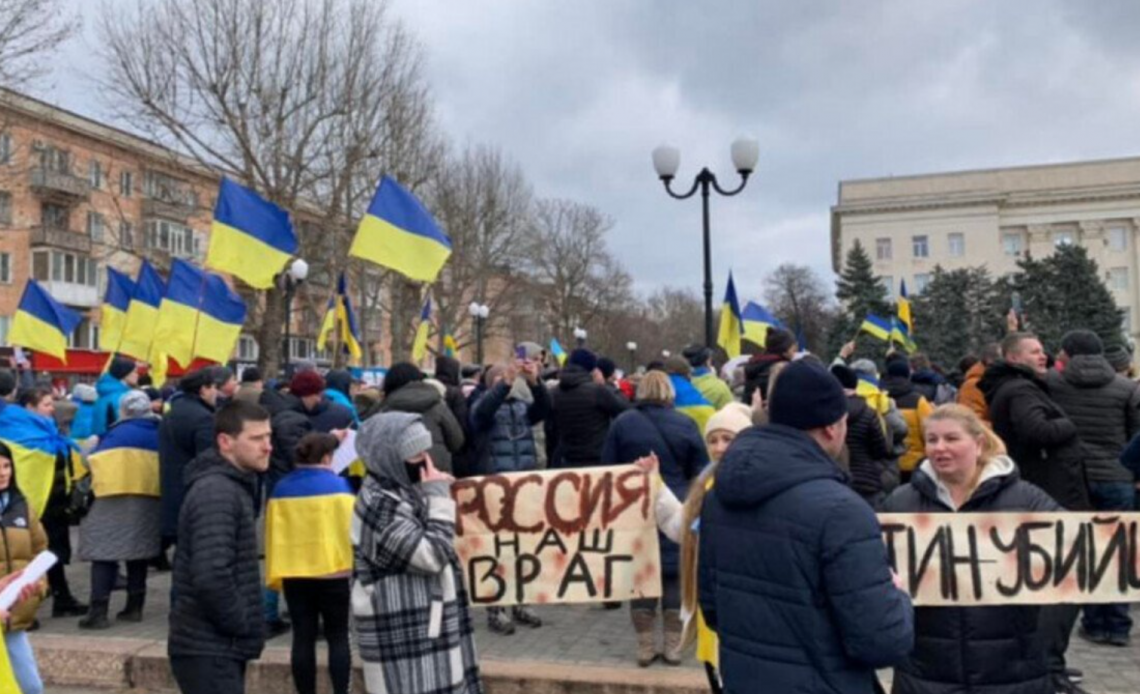 The Russian-occupation forces did not expect such resistance from the Armed Forces of Ukraine and also from civilians, who are absolutely not afraid of armed Russian servicemen and hold rallies every day.
To break the resistance of civilians, the occupiers use terror and reprisals against officials and activists.
On Wednesday, 16 March, the Russian military abducted Oleksandr Yakovlev, the mayor of occupied Skadovsk, and his deputy, Yuri Paliukh. Activist Artem Kostyuchenko wrote about this on his Facebook page. According to him, a few hours later, local residents gathered in the central square to demand the release of the detainees.
The day before, Head of the Zaporizhzhia Regional Military Administration Oleksandr Starukh said that four activists had been abducted in Melitopol and Berdyansk, temporarily occupied by enemy troops.
"There was supposed to be a rally in Melitopol – three activists were abducted. One activist was abducted in Berdyansk. We are closely following the situation; we have created a special center that monitors and records all cases, and we will respond within the framework of international law. Civilians should not be involved in these processes," Starukh said.
There is also information that Russian security forces harass and detain Ukrainian activists, journalists, former service members, and anyone who does not conceal their pro-Ukrainian stance in Russian-occupied Kherson. Russians have lists of activists who oppose war and occupation or simply express their pro-Ukrainian position.
Earlier it became known that Melitopol Mayor Ivan Fedorov, Dniprorudne Mayor Yevhen Matveyev, district council chairman Serhiy Pryima, activist Olha Haisumova, and several other civilians were abducted. It was revealed that Fedorov had been taken to Luhansk where he is accused of "terrorism." The whereabouts of other people are still unknown.
As President of Ukraine Volodymyr Zelensky stated, the abduction of mayors of the towns occupied by Russian troops is terrorism with evidence that will have corresponding consequences for the invaders.
UPD: According to the latest information, Russian occupiers released Skadovsk Mayor Oleksandr Yakovlev. He recorded a video message asking people not to panic.
Bohdan Marusyak
Follow us on Twitter