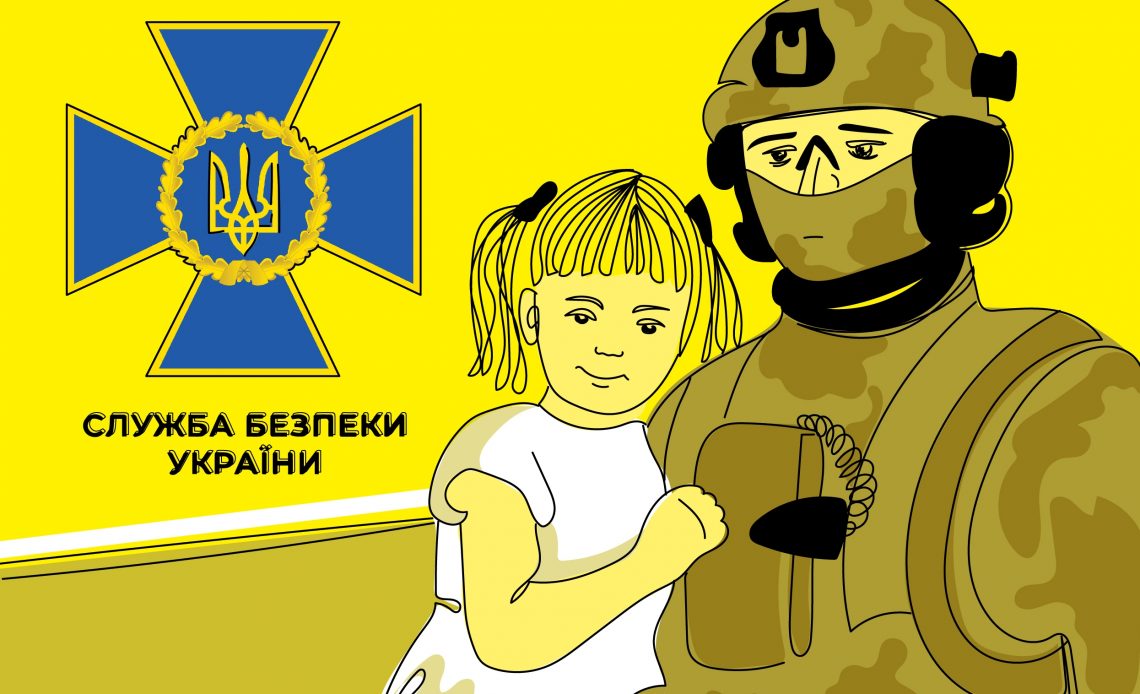 More than 30 hostile intelligence networks have been neutralised in different regions of Ukraine since 2014. More than 180 criminals were convicted of treason and espionage.
In addition, more than 20 Russian intelligence officers, who worked in Ukraine under the guise of Russian diplomats, have been exposed. According to the Security Service of Ukraine (SBU), they were declared personae non gratae.
Over this period, Ukrainian counterintelligence agents have neutralised more than 300 enemy sabotage and reconnaissance groups. Twenty-six criminals were detained during an attempt to blow up critical infrastructure facilities, including those having defence-related significance.
More than 250 militants, including leaders and members of illegal armed formations and so-called "LPR/DPR" terrorist groups, were sentenced to various terms of imprisonment for crimes against Ukraine's state security.
In particular, during a large-scale special operation, the SBU neutralised the intelligence network of the Federal Security Service (FSB) of the Russian Federation. The attackers operated in the Kyiv, Odesa, Mykolayiv, Zhytomyr, and Chernihiv regions.
Enemy agents were preparing to carry out acts of sabotage, namely to target fighter jets at one of the airfields of the Armed Forces of Ukraine. Almost 3 kg of TNT with electric detonators and rocket propelled grenades were seized from the attackers.
In the Joint Forces Operation area, the SBU counterintelligence detained a saboteur of the Russian special services when he was trying to blow up an ammonia tank in the territory of one of the industrial facilities in the Luhansk region. The detainee had two RPG-22 rocket propelled grenades that he had previously removed from a cache.
In Kharkiv, SBU officers exposed a Russian military intelligence agent. On the instructions of his "curators," he collected confidential information about the latest Ukrainian armoured vehicles. It was established that the spy was trying to obtain technical documentation for the development and production of the T-84BM Oplot battle tank.
Another agent of the Main Intelligence Directorate of the General Staff of the Armed Forces of the Russian Federation was exposed in the Kherson region. The offender carried out reconnaissance and sabotage activities in the region. According to the investigation, he was collecting information about the protection scheme of one of the strategic, critical infrastructure facilities located in the south of Ukraine. During searches in his place of residence, law enforcement officers found weapons with ammunition and explosives.
A spy of the Russian special services was detained in the Luhansk region. The foreigner arrived in the region to gather intelligence data about the Joint Forces Operation units. He was interested in information about their locations and the latest models of Ukrainian weapons and military equipment.
According to the revealed facts of the hybrid aggression of the Russian Federation, the SBU counterintelligence is taking comprehensive measures to identify and prosecute all persons involved in crimes against Ukraine's state security.
Natalia Tolub
Follow us on Twitter