On 24 February, the Ukrainian Institute and cultural agency Port., in cooperation with CHU Saint-Pierre, unveiled a mural entitled "Grow in Freedom" in Brussels to mark the one-year anniversary of Russia's full-scale invasion of Ukraine.
The mural in Brussels was created by the tandem of the famous Ukrainian street artists, the Feldman sisters, and famous Belgian graphic designer, illustrator, and silkscreen artist Teresa Sdralevich.
The wall symbolises resistance, stability, and the armour that shields Europe from war. At the same time, the title refers to the iconic album of Pink Floyd, a rock opera about a hero who is separated from the rest of the world by a wall behind which he fights his inner demons.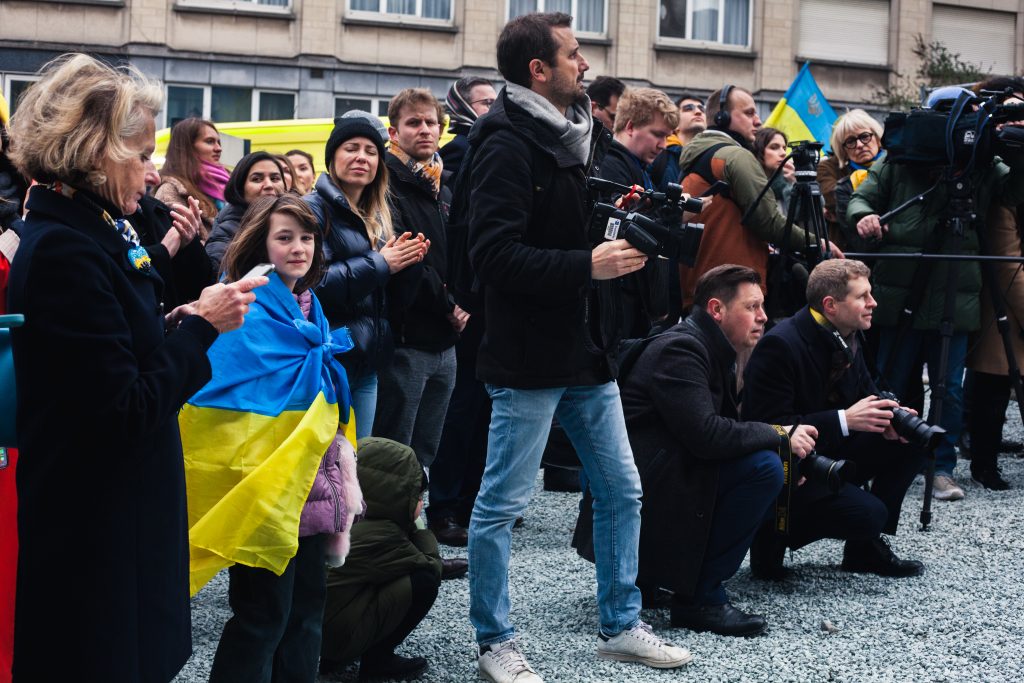 Ukraine and the EU have a lot in common, the same values, goals, and rights. To highlight their similarities while preserving the individuality of each side, the Ukrainian Institute and cultural agency Port. involved ten famous Ukrainian and European street artists. They created projects to show that the idea of interaction and synergy exists not only in theory but is embodied in this project.
The project aims to show that Ukraine is part of the European Union community. The work in Brussels is the fourth out of five symbolic murals to open in Vienna, Berlin, and Marseille (with another coming in Kenya in March).
This project is supported by the Ministry of Foreign Affairs of Ukraine and the city of Brussels in partnership with CHU Saint-Pierre and NGO Promote Ukraine.