Twenty representatives of Promote Ukraine held a protest in Vilvorde against Lukoil oil company. The participants drew the letter Z, which became a symbol of the Russian military invasion of Ukraine.
"Every drop of Russian oil is equal to a drop of Ukrainian blood," chanted the representatives of Promote Ukraine.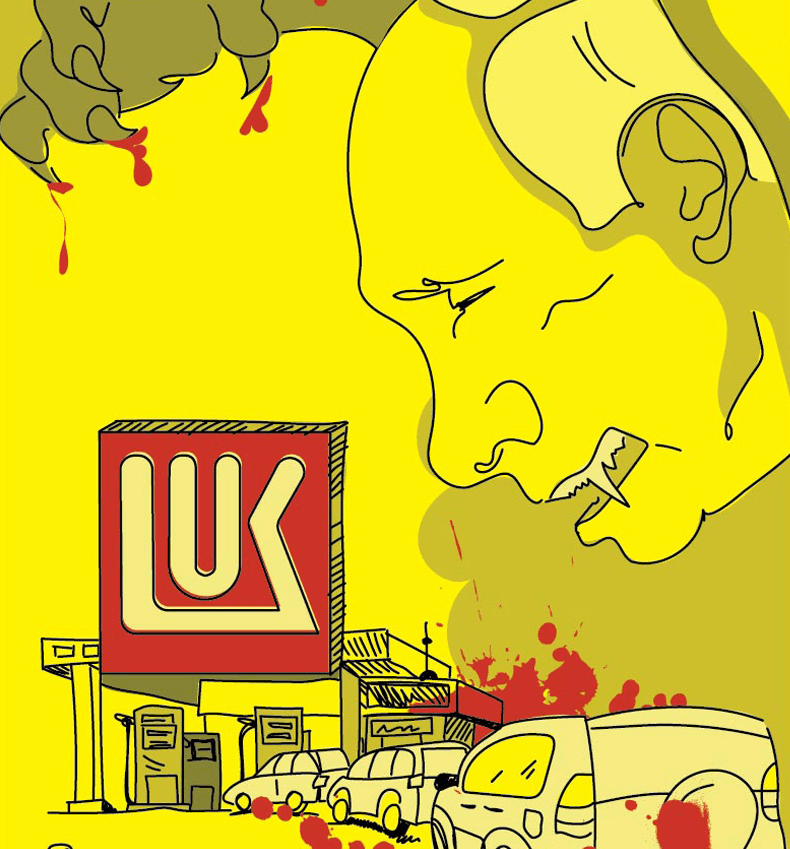 With this protest action, activists try to discourage people from refueling at Lukoil stations: "Lukoil's profits in Belgium are used to finance Russia's war against Ukraine. We want to make it clear that Russian bloody fuel has no place in Europe. We demand that Lukoil cease its activities in Belgium."
According to Promote Ukraine, the owner of Lukoil Belgium is linked to Russia and received an award from President Putin for "merits to the motherland" in 2016. So the organisation calls on Belgian authorities to boycott Lukoil.
"There are no money transfers from Lukoil Belgium to Russia," assured Lukoil Belgium spokesman Els Ruysen, "All profits are used to invest in Benelux." He clarified that Lukoil is indeed of Russian origin, but this listed company is completely independent: "It is not a public company, so European sanctions do not apply to Lukoil or our management."
Source: dhnet.be