Joe Biden arrived in Kyiv on his first visit during the tenure as U.S. president. The visit was not announced for security reasons.
The website of the Office of the President of Ukraine informs that Zelensky–Biden meeting took place at the Mariinsky Palace in the center of the capital of Ukraine.
After the introduction of the members of the Ukrainian and American delegations, the presidents of Ukraine and the United States had a face-to-face conversation.
Zelensky noted that Biden's visit was an extremely important signal of support for Ukraine and Ukrainians.
"Thank you very much, Mr. President. This is a significant moment of support for Ukraine," he said.
The Head of State emphasised that Joseph Biden personally and the entire American society had been with Ukraine from the very beginning of the full-scale war unleashed by Russia.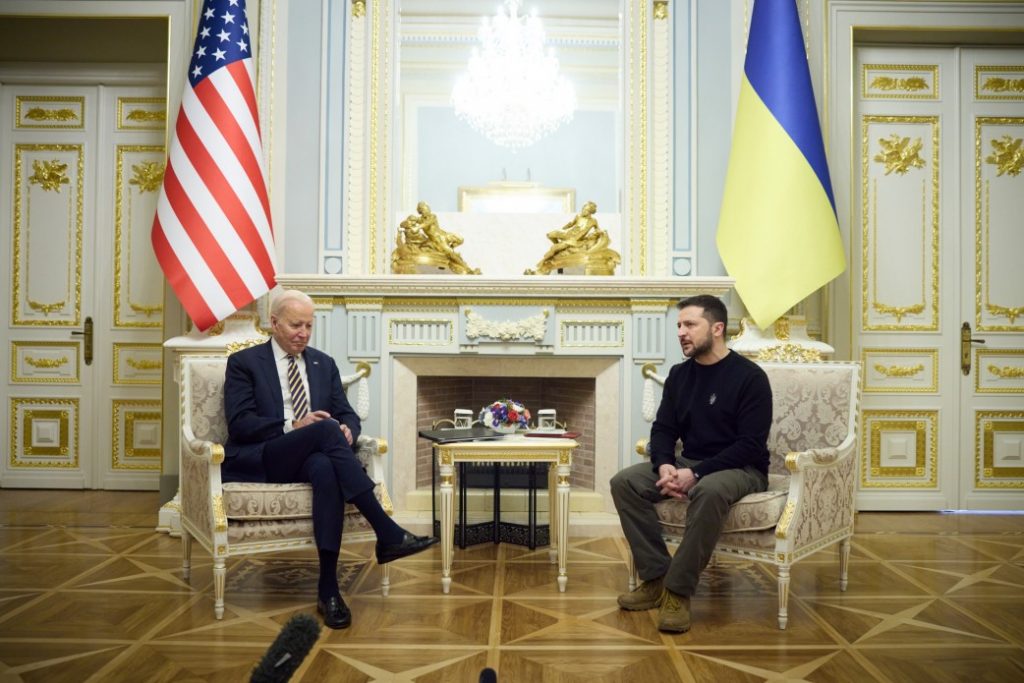 For his part, Biden noted the importance of his presence in Ukraine today, which demonstrates the U.S. support for the independence, sovereignty, and territorial integrity of the Ukrainian state.
"I think it would be critically important to leave no doubt that the United States supports Ukraine in its war against brutal aggression," the U.S. President said.
It is also reported that the American leader announced the allocation of half a billion dollars in additional aid to Ukraine.
In a joint statement with President of Ukraine Zelensky, Biden said the aid package would include more military equipment, including artillery ammunition, more rockets and howitzers.
The U.S. President underscored that Ukraine had been successful in the war against all expectations and would continue to win.
Bohdan Marusyak