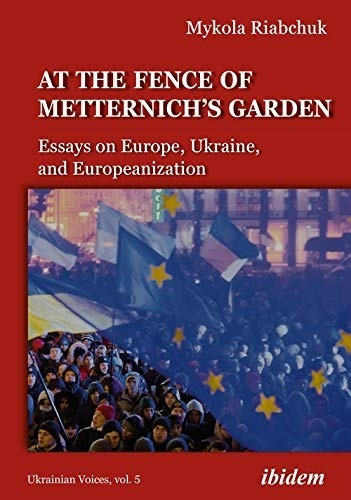 The Fence of Metternich's Garden: Ukrainian Essays on Europe, Ukraine, and Europeanization by Mykola Riabchuk was published recently by ibidem Press. Promote Ukraine places this novelty book on its "Bookshelf," the new column that tells you, dear readers, about new books that help Ukrainians better understand Europe and EU residents learn more about Ukraine.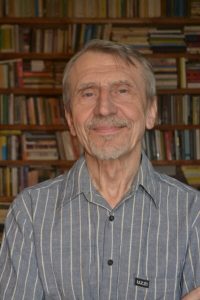 The book contains essays that reflect the personal experience of the author, since his Soviet-time youth, in cultural and political "Europeanisation" of Ukraine. The title refers to the Austrian Chancellor Klemens von Metternich (1773-1859) who became notorious by a statement that Asia begins at the eastern fence of his garden in Vienna.
"I never had any doubt that Ukraine is European, that Ukraine should belong to Europe. Of course, at Soviet times, we did not expect that the Soviet Union would end up so fast," said Dr. Riabchuk at an online presentation of his book organised by NGO British-Ukrainian Aid in London. "All chapters of this book are about the European dream and what is to be done to realise this dream, to make it true and how to communicate with Westerners, how to communicate with Ukrainians – those tasks are very difficult, not so easy but we have to do it. I believe that Ukraine is rather successful. If you look back at the year 1999, 1991, of course, it is a different country despite all the problems, despite all zigzags."
Dr. Riabchuk is a famous Ukrainian intellectual, writer and journalist, and honorary president of Ukrainian PEN-club. He wrote many analytical articles and essays on Ukrainian politics, national identity and Ukrainian history from a postcolonial perspective. His previous books include From 'Little Russia' to Ukraine (Krytyka / Universitas 2000; L'Harmattan / Markovic 2003); Two Ukraines: Real Borders and Virtual Wars (Krytyka 2003; KEW 2004; Örökség Kultúrpolitikai Intézet 2015); Die reale und die imaginierte Ukraine (Suhrkamp 2005); Gleichschaltung: Authoritarian Consolidation in Ukraine, 2010-2012 (KIS 2012); Postcolonial Syndrome (KIS 2011; KEW 2015); Eastern Europe since 1989: Between the Loosened Authoritarianism and Unconsolidated Democracy (SEW 2020).
Photo of Dr. Riabchuk by Ukrainian PEN-club
Natalia Richardson
Follow us on Twitter