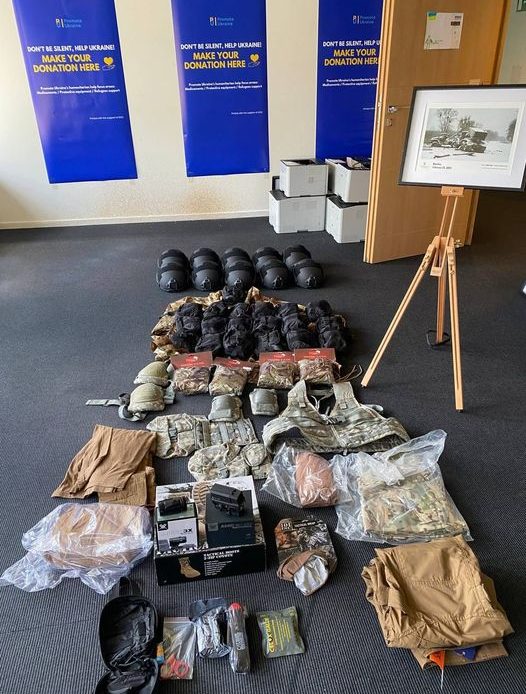 UkraineNeedsYou is working!
Promote Ukraine, together with KOLO and with the support of the Members of the European Parliament Petras Austrevicius and Verhofstadt Guy purchased, 10 helmets, 20 first-aid kits of NATO standard (with all-purpose gauze, turnstiles, and Israeli bandages), 5 ponchos, 1 Aimpoint collimator sight, 1 Vortex magnifier, and military clothing.
It's all on the way to our defenders!
Thank you all for supporting our UkraineNeedsYou campaign!
If you want to help the defenders have the necessary stuff and protection, donate here: https://ukraineneedsyou.promoteukraine.org
Follow us on Twitter