Today, Ukrainian education often meets the modern demands of neither an individual and the society nor the economy needs or world trends. Despite this, in 2020, six Ukrainian universities entered the world's top 1000 best higher education institutions. Whether Ukrainian education can compete with foreign education, what are its pros and cons? Promote Ukraine asked the experts.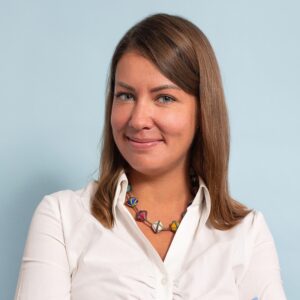 Maria Yemelyanenko, Eastern Europe Foundation Communications Coordinator, the program "e-Government for Authorities' Accountability and Community Participation"
What problems of Ukrainian education did the quarantine reveal and do we have a chance to compete with foreign universities?
According to Inna Sovsun, an expert in the education field, there are six of them – digital skills, teaching methods, workload and teachers, academic integrity, free economic autonomy and gender equality. Let's focus on one of them, namely – academic integrity. The problem of student plagiarism is widespread throughout the world, and the widespread belief that "it does not exist in Europe" is not correct. According to the Scientific Essays Collection "Academic Integrity: Challenges of the Present," for example, 50,000 cases of offences were found in the UK academic sphere over three years as of 2019 (17,000 per year or 0.7% of students).
In turn, in a 2014 study in Saudi Arabia, 22% of students reported paying someone to do work for them. In Ukraine, this figure reaches 90%, so the majority of students in their academic lives practice borrowing without references.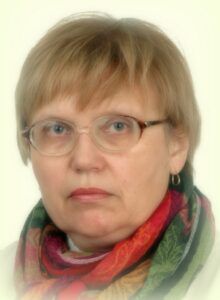 Iryna Yegorchenko, a senior researcher at the Institute of Mathematics of NASU
Competition is a broad concept. For a person who does not have language, financial and situational barriers and can leave the country freely, Ukrainian education is not competitive at all. If of course, this person does not want to get a country-specific speciality (e.g. a lawyer or a doctor who plans to work in Ukraine and needs Ukrainian education, however bad, i.e. Ukrainian diploma). Anyway,  there is a demand for sub-standard goods in the world, as well, if these goods are cheap and available.
As for the ratings, they do not take into account the core academic dishonesty (without this basis of the education system perhaps 80% of students and at least 50% of teachers have to be dismissed) and tolerance of pseudo-science.
If this had been taken into account, no Ukrainian universities would have entered those rankings. The system is set up in such a way that it forces teachers to draw students who do not study at all or are unable to learn. The reasons for this can be, in particular, poor secondary school education, functional illiteracy, a full-time job, often 12 hours per day instead of studying. Expelled students means a reduction of 10% of teachers' rates. At the same time, there are islands of education, which a student can get into only accidentally or persistently researching the situation (but the vast majority is looking for opportunities to obtain a diploma without studying).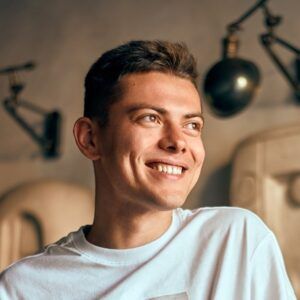 Маksym Uperyaka, a representative of the Make it in Ukraine project
Two polar thoughts are the most common. For example, promoters of the IT industry praise the technical education system, received by Ukraine since Soviet times. Universities from Kyiv, Kharkiv, Lviv and Odesa are highly praised traditionally for their high level of technical training. Examples are the Ukrainian scientists who have gone down in history. The leading Ukrainian IT portal DOU systematically updates the ranking of the best universities. I have also read the view that the classical scientific training of the older generations "programs" modern students with a solid basis for growth.
Today, experts often scald incompetence, indifference of the teaching staff (not without exceptions, of course), outdated curricula. Purchased diplomas are also mentioned. It is also widely believed that our education system teaches people to study. That is, one gets the fundamental knowledge, the foundation to learn later what will be useful.
What we see in daily interviews and surveys is that our specialists are highly motivated to self-educate. This trend started long before the quarantine, in which almost everyone began to study, watch webinars, enrol in courses and more.
Another trend is that large Ukrainian companies almost always make a lot of effort to train their employees, pay for English courses, provide continuous training, etc. Of course, most of this needs to be done at the level of government programs not to force professionals to fill gaps in education on their own. But the state will not provide a narrow speciality soon.
And for those industries that need a strong technical base in education – modern devices, training laboratories (biotechnology, applied physics, robotics), there are no such conditions in Ukraine. So, if an IT specialist can study technology without modern equipment, then those who study in the above areas have to go to study abroad or give up the dream.
However, I would like to end on positive notes. We spoke with Microsoft software manager Olga Gavrish, who moved to the United States many years ago. She said a wise thing: "Education in Ukraine is affordable and relatively inexpensive, so it is worth getting. After all, some Ukrainian diplomas are easy to convert into those that are evaluated in the United States. "
And further: "Studying at an Ivy League university can cost $100,000 p.a. Getting an education in Ukraine is much easier and cheaper than in the United States. So why not get it if you have the opportunity? It is for sure to be useful."
I believe that Ukraine is a beautiful country for life and business. But under conditions when the old has already fallen apart, it is necessary to build everything anew. And this is not happening so fast.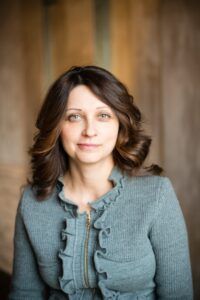 Iryna Izarova, Doctor of Law, Professor of the Institute of Law Department of Kyiv National University after Taras Shevchenko, Editor-in-Chief of the "Access to Justice in Eastern Europe" publication
The top of the best places of higher education in the world is formed based on the specific criteria that allow determining priorities for higher education seekers, and also for employers, which provide the opportunity to apply the acquired knowledge, skills, and abilities in their professional life. Accordingly, it is crucial to assess these places, free and impartial. Furthermore, competition between them is very high, and under such circumstances, it is essential to provide true information.
In particular, one of the most authoritative free rankings is the World University Rankings. It uses six simple criteria that quite efficiently evaluate the work of any university in a percentage: in particular, the share of an institution academic reputation (Academic Reputation score) occupies 40% of its rating, employers' reputation – 10%, the ratio of teachers/students – 20%, citation rate – 20%, the criterion of an institution's internationality and the share of foreign students – 5%.
For example, Kyiv National University after Taras Shevchenko is the leader among Ukrainian places of higher education, which occupies rather high positions in this ranking. In particular, in 2018 it entered 411-420 places in the global ranking (in 2019 – 531-540), as well as the 29th place in the QS EECA University Rankings 2020, among institutions in Europe and Central Asia.
Ratings of higher education institutions are significant for the formation of the strategy for the development of free education. These indicators are a clear example of Ukrainian higher education problems. But the state in terms of ensuring the autonomy of universities should only promote their development, creating the appropriate conditions, without interfering in the direct activities of universities.
Background
According to the QS World University Rankings 2021, six Ukrainian universities entered the world's top 1000 best higher education institutions.
Karazin University is in the top 500 best universities in the world. Experts placed it in 477th place. Compared to the previous rating, it rose by 14 steps.
The second was the Kyiv National University after Taras Shevchenko, which took 601-650th place, having lost 60 positions during the year (after the 200th place, universities are represented by groups of 50 institutions due to small differences in scores).
Kharkiv Polytechnic University entered the same level and occupied 651-700 places. Two more universities, KPI after Sikorsky and Sumy State University, also did not change their positions and remained in the 701-750 group.
The rating of Lviv Polytechnic University has decreased. If last year it occupied 751-800 positions, this year it dropped to 800-1000 group.
Massachusetts Institute of Technology has been recognised as the best university in the world for nine years in a row. The top 10 also included Stanford, Harvard, the California Institute of Technology, Oxford, the Swiss University of Technology, Cambridge, Imperial College London, the University of Chicago and University College London.
Natalia Tolub
Follow us on Twitter