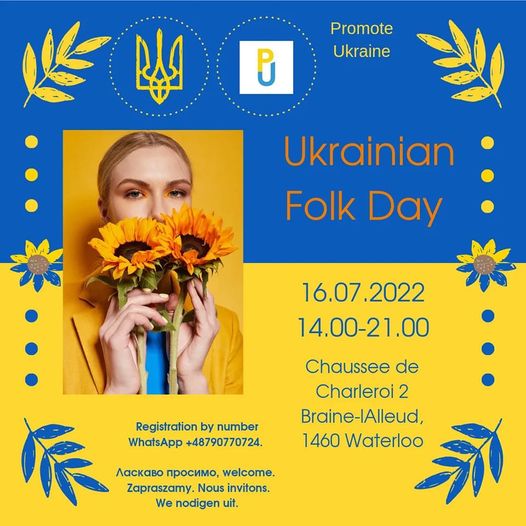 "UKRAINIAN FOLK DAY💙💛
Waiting for you!
WHEN: Saturday, 16 July, 2022
🔹 14:00 to 19:00
Delicious Ukrainian dishes based on ancient recipes.
🔹 14:00 to 20:00
A fair where you can buy souvenirs and clothes
🔹 15:00 – 16:30
Master class for children "Petrykiv painting," School of Art History
Pre-registration WhatsApp +380 67 941 3254 Alina Klymenko
🔹17:00 – 19:00
Concert of Ukrainian creativity:
– "Prolisok" children's choir under the direction of Lilia Depo.
– Olesya Svitla. Original and folk songs.
– Tatiana Aksyutenko. Author's song "So that everyone was happy."
– "Music of the Word" composer Yehor Alpatov.
And other.
🔹 19:00 to 20:00
Poems in Ukrainian.
Anyone can recite poems. Pre-registration by WhatsApp number +48790770724
The collected funds will go to the needs of Ukrainians who are currently in Ukraine.
We will be grateful for any initiative.
Welcome!
Follow us on Twitter