The town of Bakhmut in the Donetsk region remains the hottest point of the front in Ukraine. The Ministry of Defence notes that the Ukrainian defenders took the town in a semi-encirclement, which makes it possible to eliminate the Russian occupiers.
According to Ukrainian Deputy Defence Minister Hanna Maliar, the invaders failed to surround Bakhmut, and they lost part of the dominant heights around the town.
"The advance of our troops in the suburbs along the flanks, which is still going on, makes it very difficult for the enemy to remain in Bakhmut. Our forces have taken the town in a semi-encirclement, which gives us the opportunity to eliminate the enemy. Therefore, the enemy has to defend itself in the part of the town that it controls," the official said.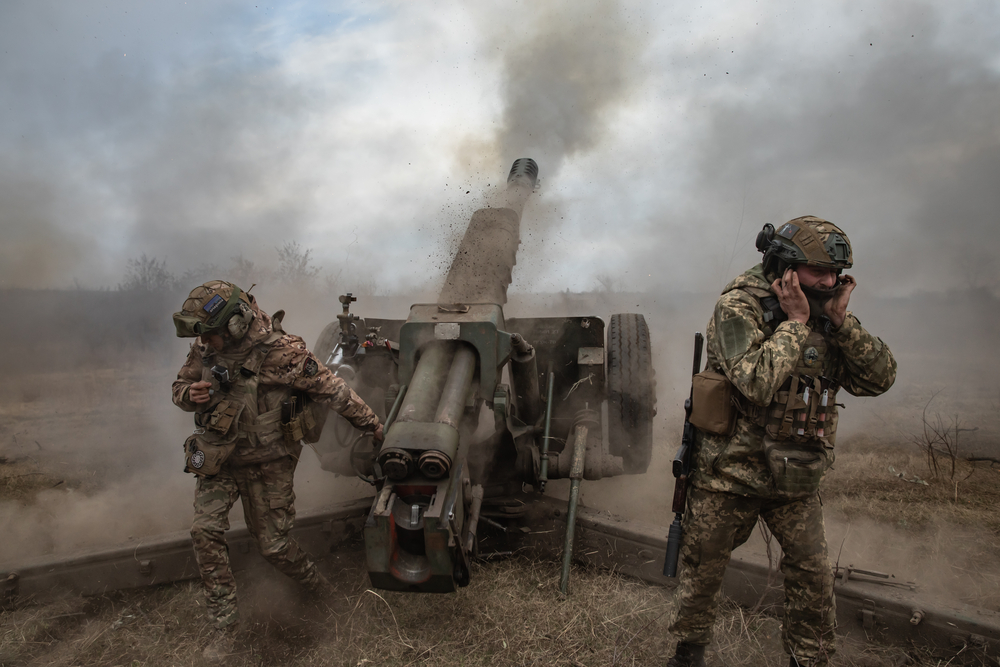 She also relayed that Ukrainians maintain control over industrial and infrastructure facilities, as well as a private sector of Bakhmut in the Litak district.
President Volodymyr Zelensky also clarified that at the moment the town is not entirely captured by the Russians.
"We stand and fight thanks to the courage of our soldiers and our mind. We do not leave people to die. For us, people are a treasure. This is the most important we have. And there are no misunderstandings. I clearly understand what is happening in Bakhmut. And we all clearly understand why all this is happening," the Head of State said.
As a reminder, Bakhmut was completely destroyed as a result of Russia's shelling, but the Defence Forces continue to hold positions in the southwestern part of the town.
The day before, PMC Wagner Group chief Yevgeny Prigozhin posted a video near the railway station building in the centre of Bakhmut, saying that his mercenaries had allegedly completely captured the town, and, on 25 May, they would hand over its "defence" to the soldiers of the Ministry of Defence of the Russian Federation and leave this settlement.
Bohdan Marusyak