Ukrainian veteran Yurii Kozlovskyi spoke at the opening of the European Advocacy Forum with words of gratitude to the community for advocacy work and presented a gift to the founder and president of Promote Ukraine, Marta Barandiy.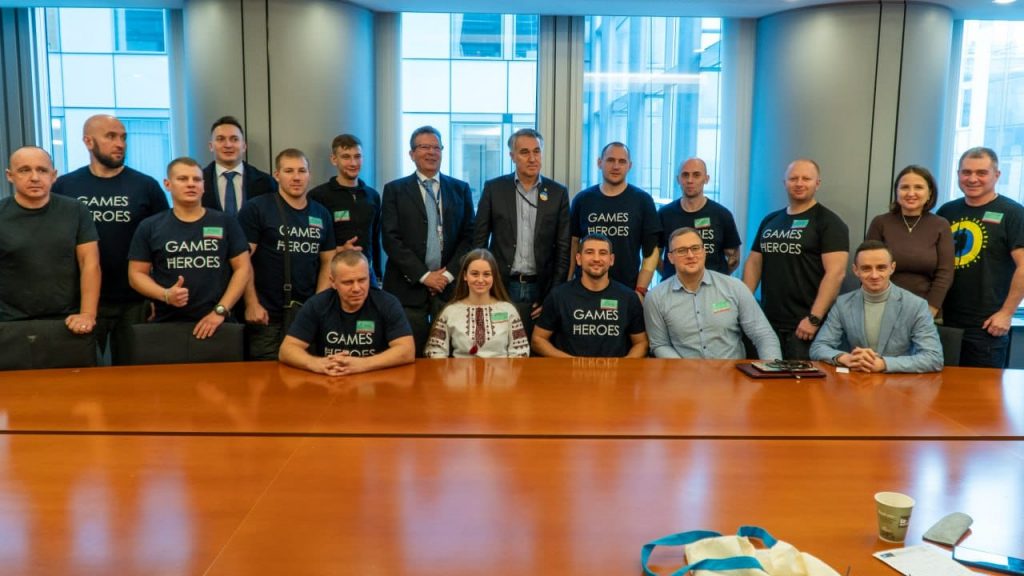 In response, all participants of the Forum expressed their gratitude to veterans and active servicemen with a standing ovation.
Afterward, the group had an advocacy meeting with MEPs Karen Melchior, George Krystos, Vlad Gheorghe, and Petras Austrevicius, where they shared their stories of service and rehabilitation. The deputies thanked the boys for protecting not only Ukraine but all of Europe and democracy. Ukraine is a centre of European values and a part of the European family, they stressed.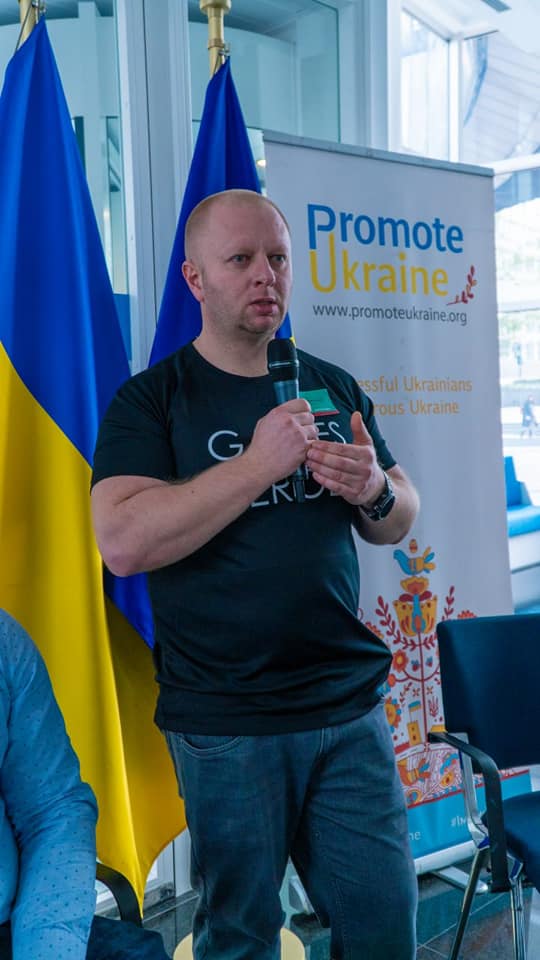 Last, but not least important, was the meeting with the Vice-President of the European Parliament, Pina Picierno, in the Ukrainian Hub (Europe Station). During the meeting, the Ukrainian delegation shared their stories and presented projects supporting veterans. More than ever, Ukrainian and European society needs to implement such high-quality projects to rehabilitate the military.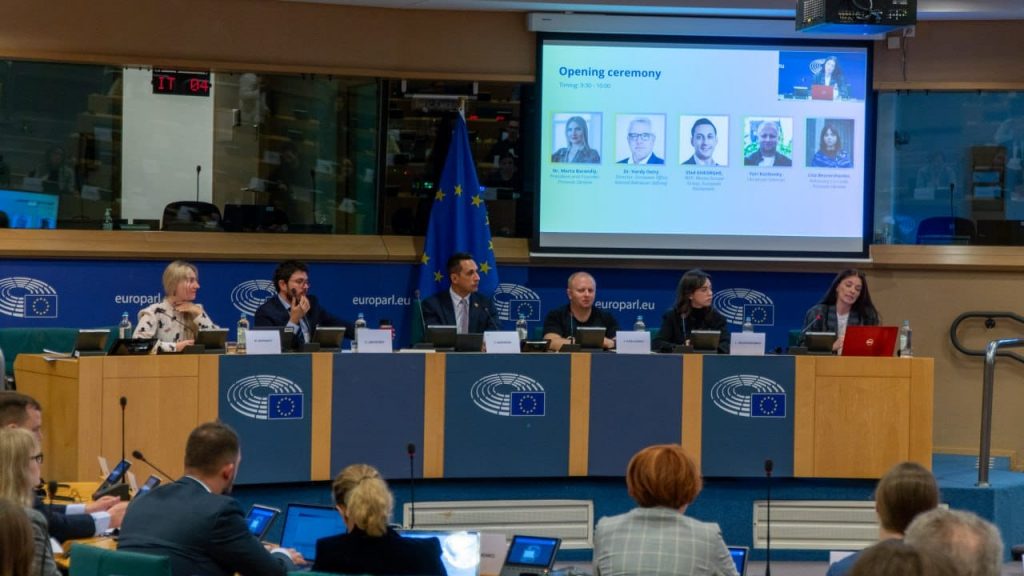 Vice-President Pina Picierno once again confirmed a clear position regarding support for Ukraine and sincerely thanked the brave soldiers for their protection.
Our team was delighted to welcome a group of veterans to Brussels! We are sure such meetings are essential and bring our victory closer.
Thank you and all the servicemen of Ukraine for your defence!
Photo credit Siromenko Pavlo.
Promote Ukraine Team