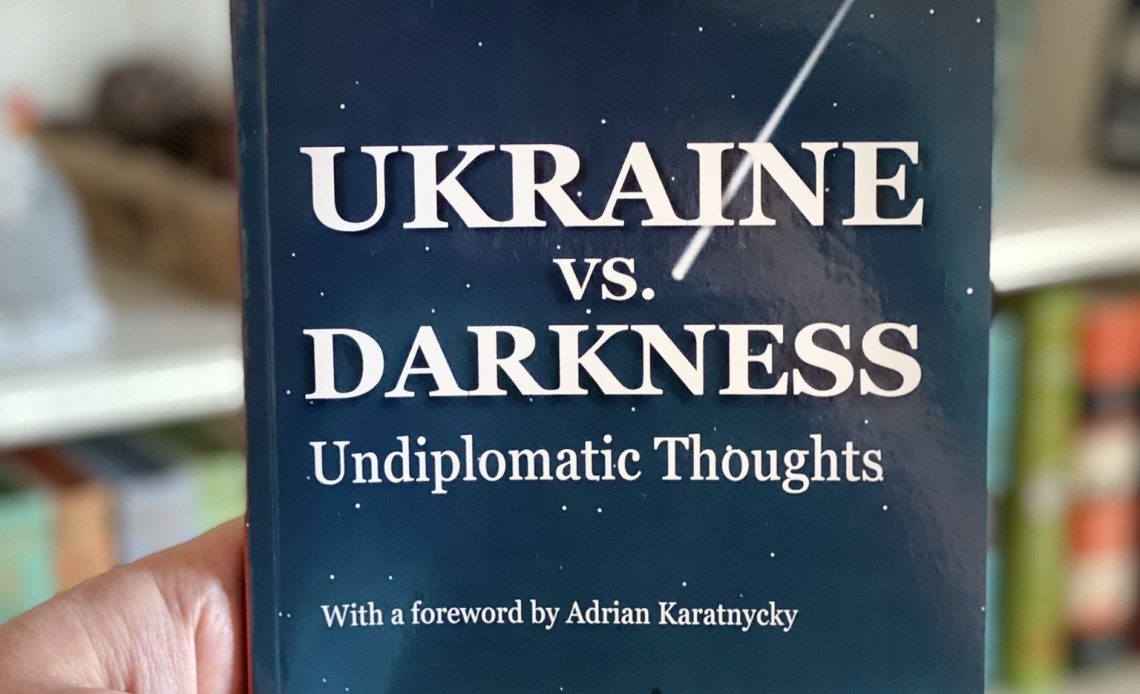 "Ukraine vs Darkness. Undiplomatic thoughts" is a recently published book by Olexander Scherba, Ambassador of Ukraine to Austria. Promote Ukraine puts this novelty book on its "Bookshelf," the column about new books that help Ukrainians better understand Europe and EU residents learn more about Ukraine.
"My book written during the lockdown. Finally holding it in my hands.
Available pretty much everywhere online: on Amazon, Barnes & Noble, Walmart, Weltspiegel, Thalia, Rakuten, and other outlets.
It's a tell-all book, undiplomatic in traditional meaning, yet diplomatic in the way that a diplomat can be silent, but can't lie. I decided not to be silent. I write about international relations as I saw them during my 26 years in diplomacy. Especially about the last seven years. I'm trying to explain Ukraine to the West and the West to Ukraine," wrote Mr Scherba on his Facebook page.
He thanked the people who helped with the book:
– Andreas Umland who offered to write it. The "ibidem" publishing house who published it, and Columbia University who opened for it the doors to the world.
– Adrian Karatnycky, who wrote a wonderful foreword.
– Ivan Krastev, Peter Pomerantsev, Myroslav Marynovych, Gregory Feifer and Anton Shekhovtsov for the "blurbs."
The author wrote the majority of the chapters especially for his new book. Some texts are based on articles that have already been published. The book is in English, but Olexander Scherba is thinking about whether to translate it also into Ukrainian.
Photos are taken from Facebook
Natalia Richardson
Follow us on Twitter