As of the upcoming Monday, the Ukrainian anthem and flag will rise in front of the Russian Mission to the EU every working week in the EU quarter!
Promote Ukraine invites each of you on your way to work or studies to join us and show their support for Ukraine and Europe! 
Every Monday in front of ru Embassy to the EU. 8:45 a.m.
Our key message: democracy, freedom, and justice must overcome the dictatorship. Ukraine must win the war against Russia to bring sustainable peace to Europe and the world!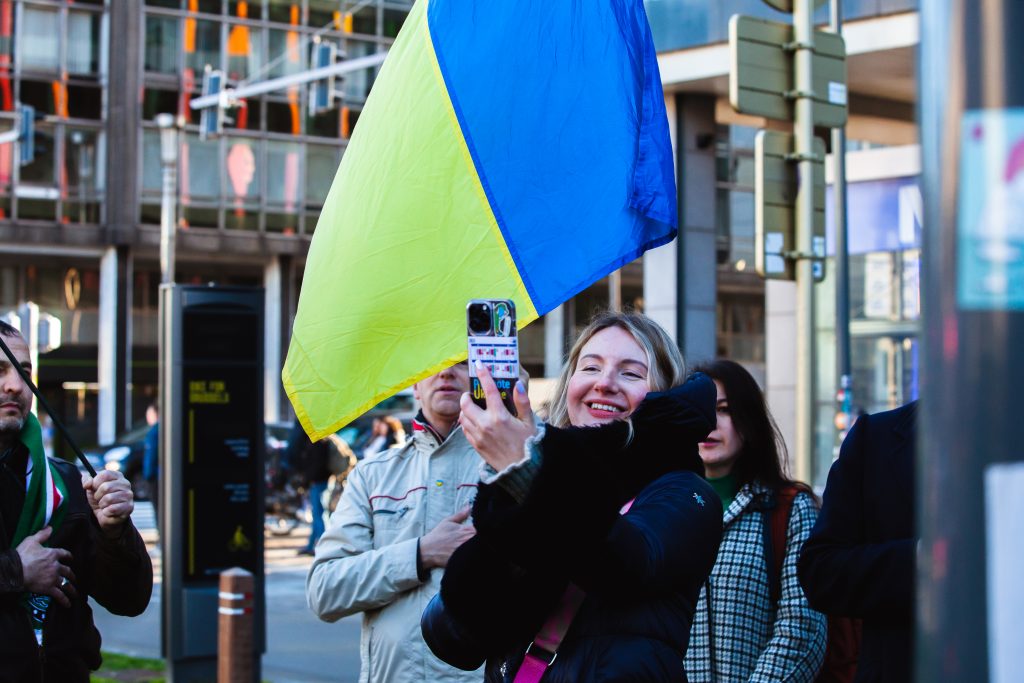 The crucial steps to achieve it are:
1. Support the victory
– To win this war, Ukraine needs an advantage on the ground, which can only be achievable with the military support of the allies.
– Ukraine needs long-range missiles, fighter jets and ammunition shells.
2. Bring justice:
– The EU must acknowledge Russia as a state sponsor of terrorism and the Wagner group – as a terrorist organization.
– A special Tribunal must be established to Prosecute the Crime of Aggression Committed Against Ukraine.
3. Cut the financing of the war:
– The EU must issue decisive sanctions and develop counteraction to the sanction evasion by Russia.
– Russian assets must be arrested, confiscated and later used for Ukraine's reconstruction.
4. Ensure peace after the victory:
– Only the accession of Ukraine to NATO and the EU can prevent the rehearsal of a Russian attack on Ukraine. No security architecture of the Euro-Atlantic region can be established without the integration of Ukraine.