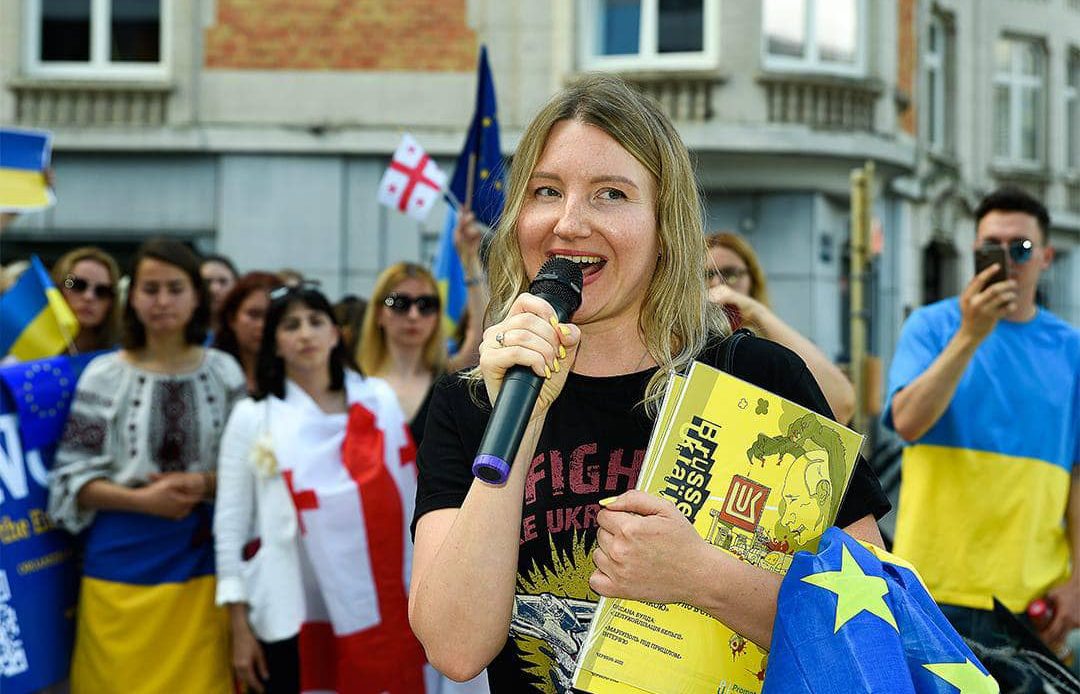 Several hundred people gathered near the European Council building on Thursday morning, where the leaders of the European Union Member States were to decide on granting Ukraine the status of candidate for EU membership.
As Yevropeyska Pravda reports citing Promote Ukraine, Ukrainians and EU citizens took part in the action, demanding that the heads of state and the government of the European Union should make a decision to grant Ukraine the EU candidate status.
They were dressed in blue and yellow colours of the Ukrainian flag and held posters with slogans in support of Ukraine's European integration.
"If Ukrainian dignity, Ukrainian struggle, our struggle for life and values do not convince you to make the right decision, nothing will prove your protection of European values better than granting Ukraine candidate status," they stressed.
Source: Yevropeyska Pravda
Follow us on Twitter