Every Monday at 8:50 a.m. we gather near the Mission of the Russian Federation to the EU in Brussels to raise the Ukrainian flag, a symbol of our steadfast determination. During our traditional flag-raising demonstration in front of the Russian Mission, called Weekly Ukraine, the Russians reported to the police.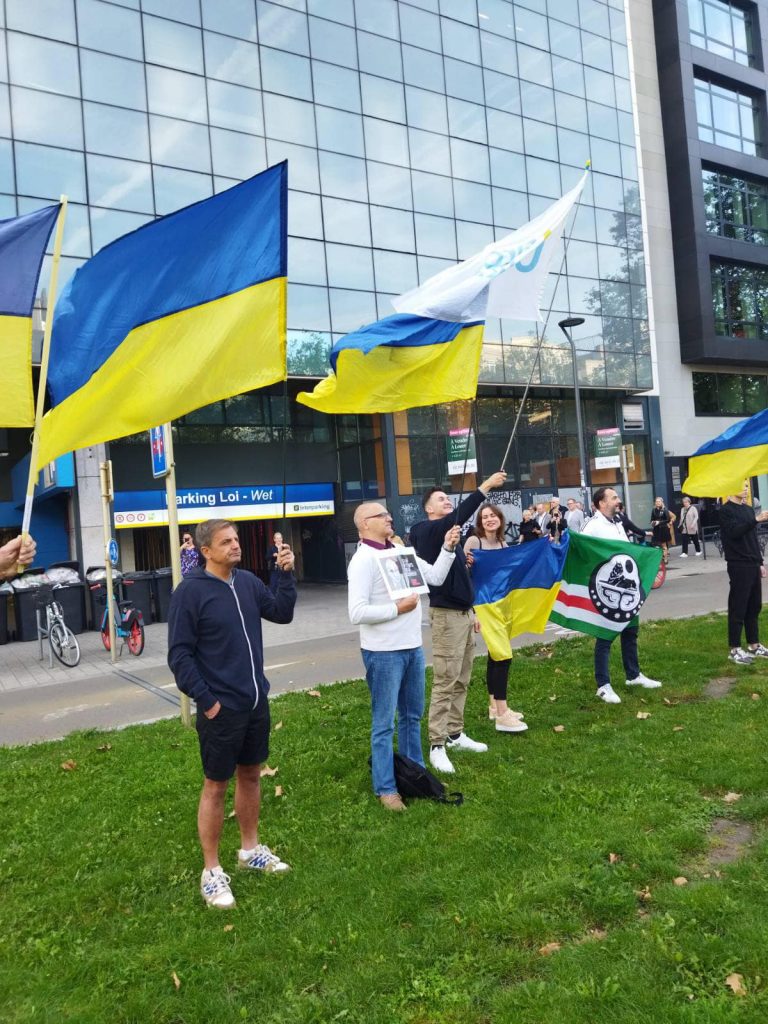 Such behaviour is a sign that we are doing everything right. Russians must see and understand this every day: Ukraine will win and stop Russia! And all Russians should be reminded of the direction of the Russian ship!
Thank you to everyone who joins us every Monday at 8:50 a.m. in front of the Russian Mission to the EU. We invite you to join us in solidarity and show the world what we are fighting for!
Promote Ukraine team