Promote Ukraine, together with Fellas for Europe E.V. and pro-Ukrainian activists from Bavaria, organised an inauguration near the European Parliament of an ambulance that was shot up in Ukraine.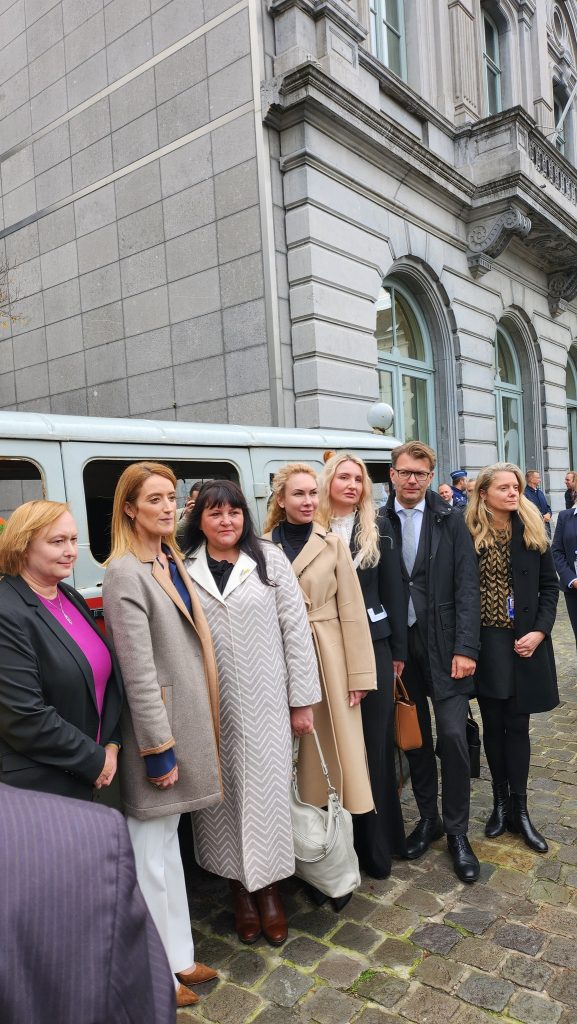 This ambulance is called "Barvinok" and was brought from the Kharkiv region to European cities to show that war is cruel and even an ambulance can be shot by Russian militants.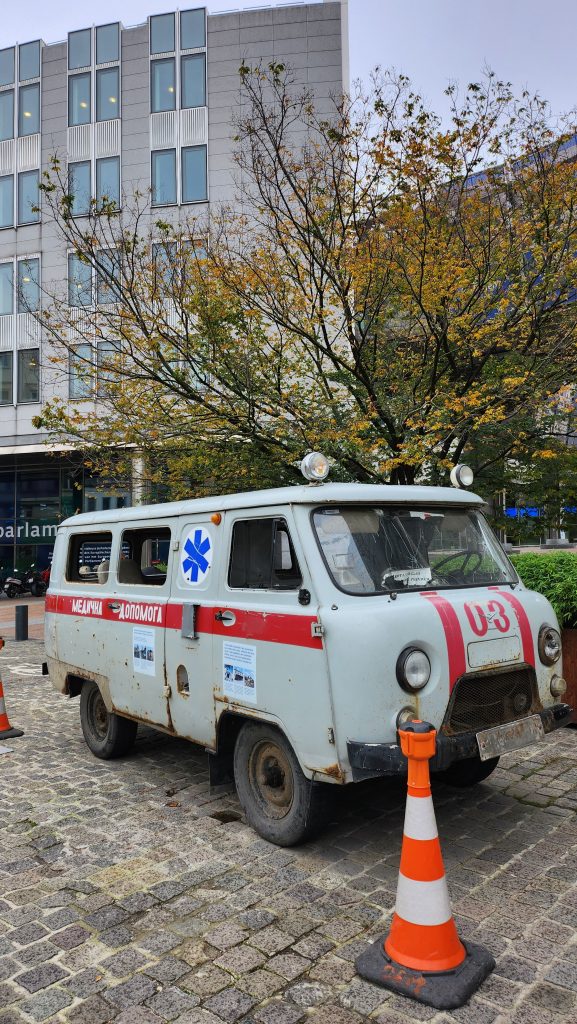 President of the European Parliament Roberta Metsola had a touching and supporting speech during the inauguration: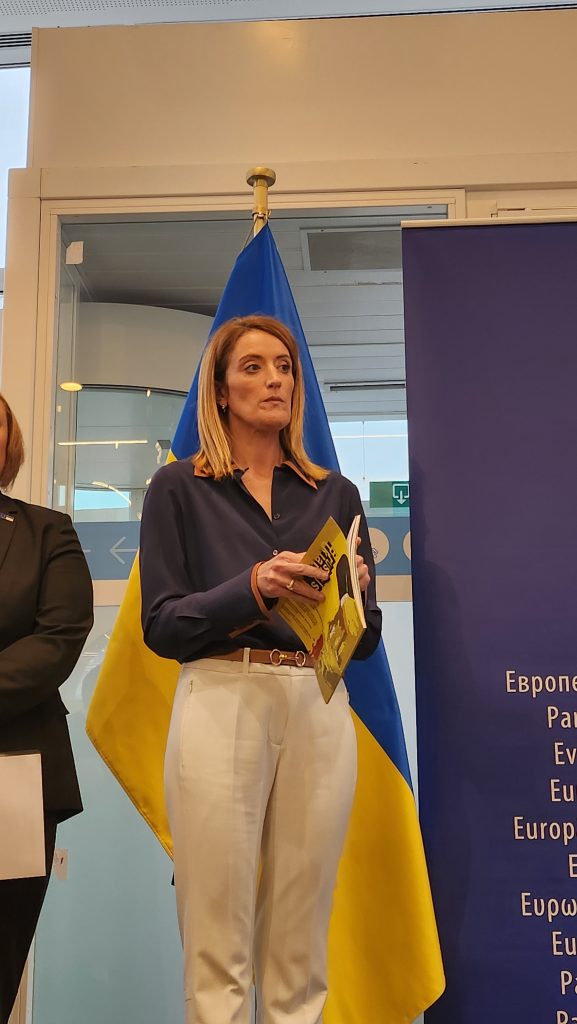 "The ambulance will serve as a reminder that even in death, there is hope, A future of real peace, democracy, and stability of the strong Ukrainian nation that will never give up.
Together, we will help rebuild Ukraine as a future member of the European Union. Slava Ukraini!"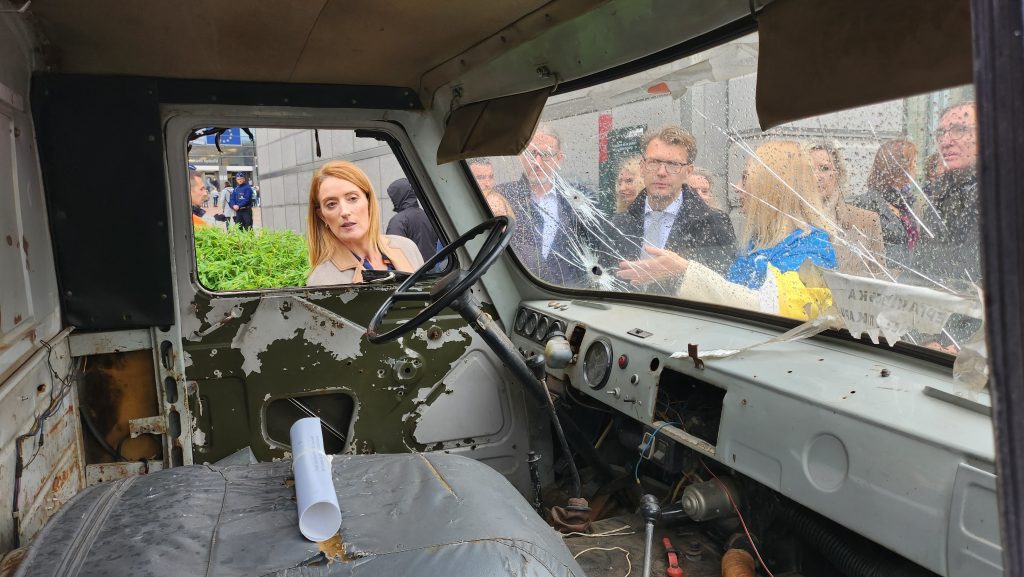 Promote Ukraine founder and president Marta Barandiy in her speech emphasised:
"Six hundred days of the full-scale invasion of Ukraine, 600 days of pure evil on European soil. This ambulance symbolises the fight of the Ukrainian people, and the fact that it is exposed in the heart of European democracy symbolises unity in this fight against evil."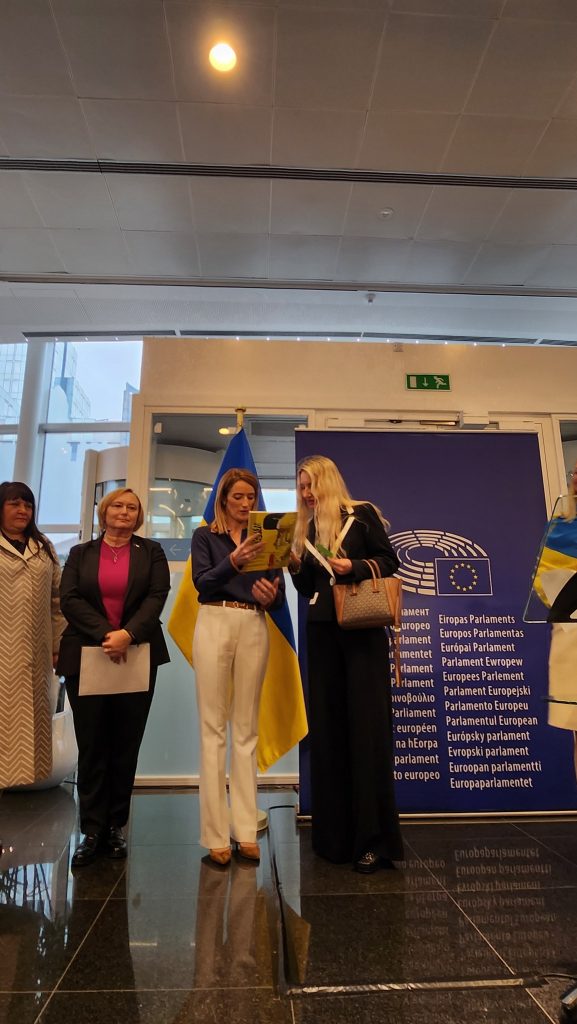 She also expressed gratitude to EP President Roberta Metsola for giving space for Ukrainian civil society in Europe:
"If not for your support, your dedication, and your leadership, Roberta Metsole, even half of our efforts would not be done. Thank you for standing with Ukraine in this cause. Please keep standing with the Ukrainian people. We will not let you down. We will win this war together. We will defend Europe together. Slava Ukraini!"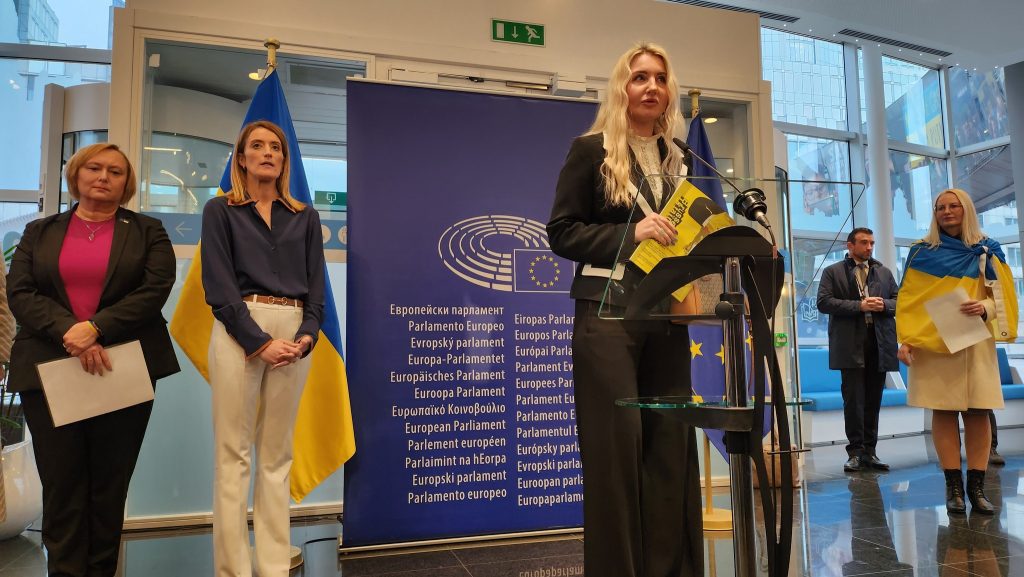 Promote Ukraine express big thanks to the partners and people who made this exhibition possible in Brussels.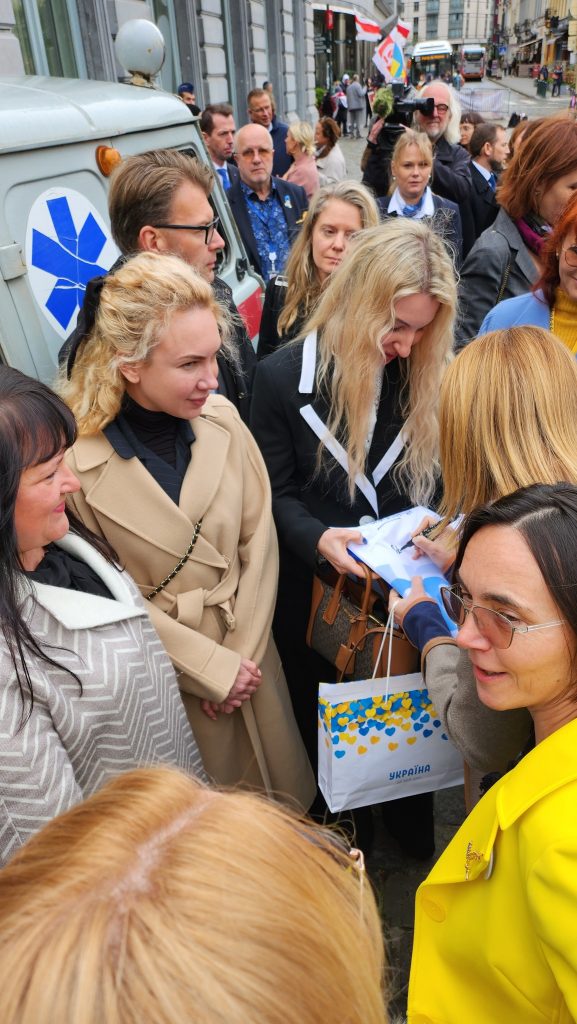 Until Friday, everyone has a chance to visit the exhibition and reflect on what is happening in Ukraine now. Also, we encourage you to join the donation campaign for a new ambulance.
Promote Ukraine Team