Due to the lack of success at the front, Russian invaders are filled with despair and their tactics are becoming more terrorist.
First Deputy Minister of Defence of Ukraine, Lieutenant General Oleksandr Pavliuk said this during a meeting of the Congress of Local and Regional Authorities under the President of Ukraine.
He stressed that the forces of Ukraine's defence were constantly returning control over Ukrainian cities, towns and villages.
"The Russians are filled with despair. Due to the lack of success at the front, their tactics are becoming more terrorist. They shell the regions, kill the civilian population, and destroy the infrastructure," the representative of the Ministry of Defence said.
According to him, after the Ukrainian flag returns to the de-occupied territories the life there is restored, and this process is one of the most difficult challenges that people overcome in Ukraine.
"We are fighting for people who lived and live in the settlements that the enemy tried to seize. We have a huge responsibility – to do everything to restore safe conditions there," Pavliuk emphasised.
In his opinion, it is vital to introduce military administrations in territories liberated from the occupiers within border, frontier and front administrative units.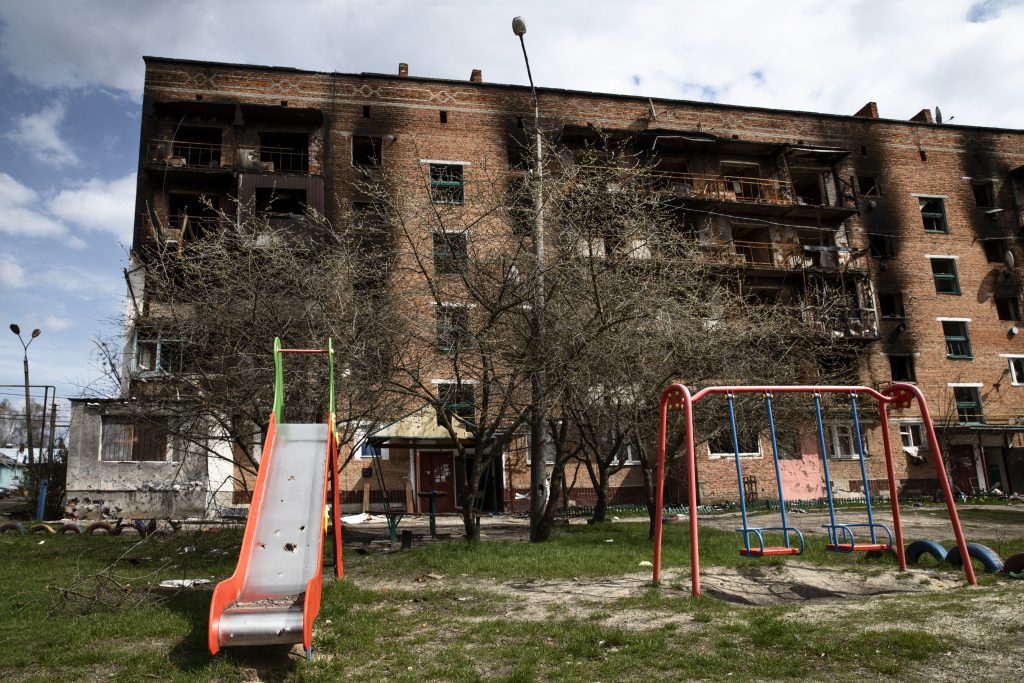 "Every border, frontier and liberated settlement remains important in the military aspect – these are logistics routes, new defensive borders," the Lieutenant General added.
Meanwhile, Ukrainian President's Office Head Andriy Yermak said that Marinka in Donetsk region had been completely destroyed from the shelling of Russians.
"Marinka. It is gone. These are the consequences of the activity of terrorist Russia. "Russian world." Marinka used to be a flourishing populace. How should the Russians pay for Marinka and other Ukrainian cities? For their crimes and killings? A tribunal. A sanction noose. Military defeat on the battlefield. Isolation. A just revision of Russian history, including that of World War 2. Reparations. Demilitariіation. The collapse of the regime," the official said.
Recall that there was no civilian population in Marinka in November. About 9,000 people lived in the town before a full-scale invasion.
Bohdan Marusyak