President Volodymyr Zelensky has stated that the results of NATO Summit, which is taking place in Vilnius these days, are not perfect for Ukraine, but they are good. The Head of State said this during a joint press conference with NATO Secretary General Jens Stoltenberg.
"We discussed our expectations from the NATO Summit. The important result here is that Ukraine does not need a Membership Action Plan on this path. And I thank you for these important steps. I know how many different conversations and agreements there were because of this… The results of the summit are good, but if there was an invitation, they would be perfect," Zelensky emphasised.
He added that Ukraine was offered security guarantees on the path toward NATO but not instead of membership in the Alliance.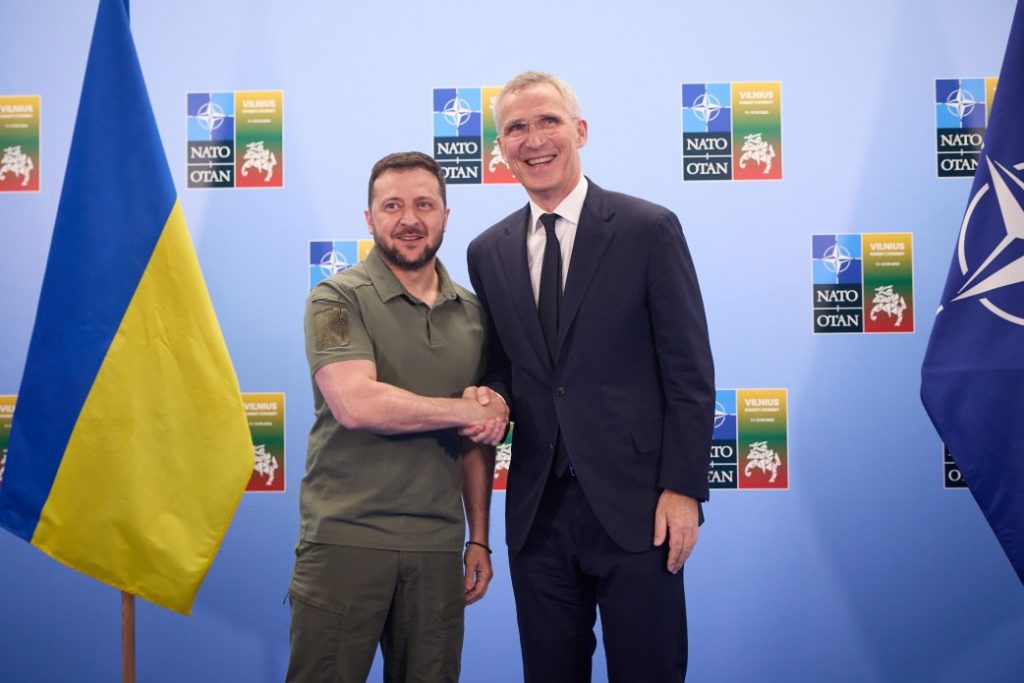 The President also stressed that there was "very positive news regarding new security assistance packages" from partners.
"We have already started these meetings on the sidelines of the Summit and have such agreements. For this, I thank each of the leaders who offered us these packages," said the President of Ukraine.
At the same time, Jens Stoltenberg stated that the Alliance made its strongest decision regarding Ukraine on the path to its membership with the full knowledge that Moscow would protest.
"The biggest risk for Europe will be if President Putin wins because it would mean that he achieved his goals by violating international law and using force. It will be a tragedy for Ukraine but also a danger for us," Stoltenberg said.
According to him, the Alliance members clearly state that Ukraine has the right to choose its own path and which defence alliances it wants to be a part of.
"Therefore, we will never allow Moscow to decide who can and who cannot be a member of the Alliance," Stoltenberg emphasised.
It should be noted that within the framework of the Summit, Volodymyr Zelensky has already held many important meetings with world leaders. In particular, the Ukrainian delegation, led by the Head of State, had fruitful talks with Prime Minister of Canada Justin Trudeau, Federal Chancellor of Germany Olaf Scholz, Prime Minister of the United Kingdom of Great Britain and Northern Ireland Rishi Sunak, Prime Minister of Australia Anthony Albanese, Prime Minister of the Kingdom of the Netherlands Mark Rutte, President of the French Republic Emmanuel Macron, etc.
Bohdan Marusyak