The Russian military leadership is moving its most combat-ready units from the Kherson direction to the Zaporizhzhia and Bakhmut areas. Such actions confirm the purpose of blowing up the Kakhovka Hydroelectric Power Plant by the occupiers, Ukraine's Deputy Minister of Defence Hanna Malyar has reported.
She noted that the transfer of Russian forces primarily concerned units of the marines, airborne troops, and the 49th army.
"The purpose of undermining the Kakhovka HPP by the Russians becomes obvious. Taking into account their own losses and limited reserves, thereby understanding the inability to restrain the Ukrainian offensive in various directions, the command of the Russian occupying forces decided to 'narrow' the possible geography of active actions of the Ukrainian Armed Forces," Malyar said.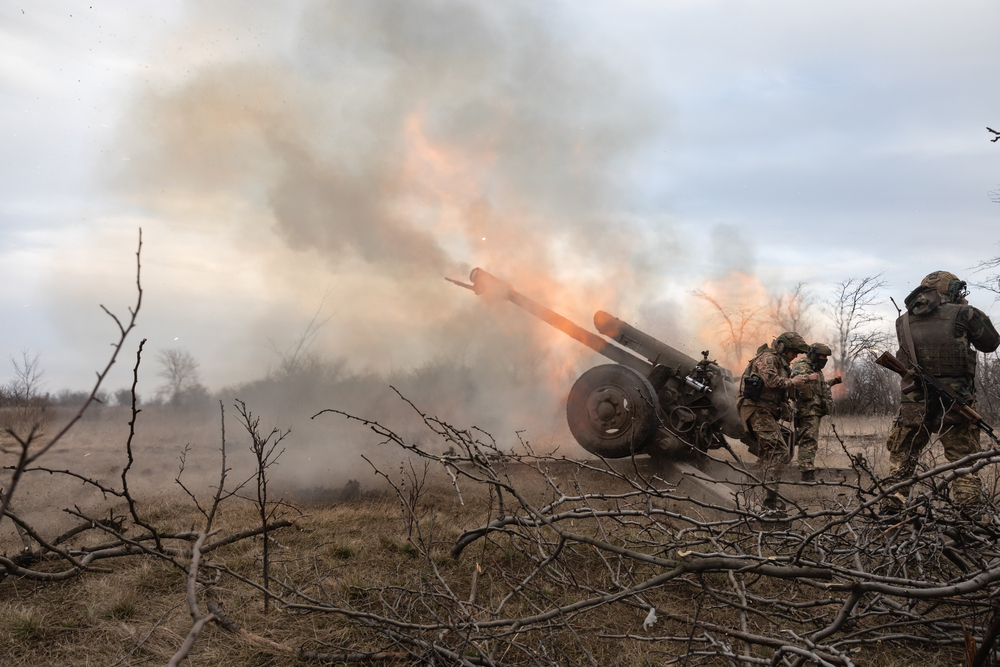 According to her, the Kakhovka HPP was apparently blown up "with the aim of preventing an offensive by the Defence Forces of Ukraine in the Kherson direction and releasing the necessary reserves for their transfer to the Zaporizhzhia and Bakhmut areas."
"By destroying the Kakhovka HPP, the Russian leadership is trying to make part of the forces and resources of the Defence Forces of Ukraine eliminate the aftermath of the man-made disaster, thus making it impossible to liberate the captured territories on the left bank of the Kherson region," Malyar added.
At the same time, Ukrainian troops continue to push back Russian occupiers. The press service of the Ground Forces reports that today fighters from the Oleksa Dovbush 68th Separate Hunting Brigade deoccupied the village of Blahodatne in the Donetsk region.
It is noted that during the operation, it was possible to capture Russian soldiers.
Bohdan Marusyak