Today, Ukraine's global competitive advantage is agriculture and agribusiness. As we have about a third of the world's and 70% of Europe's available chernozem reserves, and we have extremely favourable opportunities to provide plants with productive moisture. For comparison: in the cost of investment in 1 hectare of Ukrainian arable land there should be about $1,000 invested to give a decent result, and in the European Union – from $4,000.
Not without reason, according to the World Trade Organization, nowadays, Ukraine is the third largest exporter of grain in the world after the United States and Argentina; it is the first for the export of oil and barley, the sixth for the export of wheat, wheat flour, oilseeds, skimmed milk powder and the seventh for the supply of cheese.
Thus, in fact, the growth rate of Ukraine's agroindustrial production may be second in the world, giving the first place only to the Brazilian agroindustry. Promote Ukraine asked the experts what prevents this and what trends are happening in the agricultural market of Ukraine.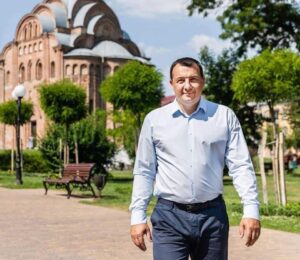 Valery Kulich, Owner of the Agrarian Group of Companies "Inter PLC"
In my opinion, the biggest threat to the agricultural market of Ukraine is the Law on the introduction of the agricultural land market. Unfortunately, it does not preclude the participation of speculative capital in the land market. Because farmers can compete with each other in terms of "land-production," but they are definitely not ready to compete with speculative capital, which will invest in land as an asset and not for agricultural activities.
Today's various support for the agricultural market from ministries, programs, etc. is not very effective, because they are not equally accessible to all farmers. For example, state subsidies have a very complex form of obtaining them. And in practice, even if you managed to get grants, then law enforcement agencies come to you, which very "meticulously" check all the accounts, together with the SSU, SAS, etc.
Therefore, a fixed rate of land tax should be the only form of state support for farmers and businesses now. This benefit, I repeat, should be for everyone: businesses, enterprises, farmers. It is absolutely competitive and fair. Everything else is opaque and ineffective mechanisms.
Ukraine is a significant player in the world agricultural market. Our main competitors are Europe and America. But why did Polish potatoes and milk appear in our stores? And in Poland, our agricultural products did not. Because Europe protects its markets and seriously subsidises its agricultural business. If Ukraine does it for $50 per hectare, then Europe does it for 300-500 euros per hectare. Accordingly, how can a market-based business compete with strong government support in Europe? Unfortunately, our conditions are unequal. Therefore, Polish potatoes will be cheaper. In addition, we do not protect our markets, and we can sell our products to Europe only under small quotas. At the same time, we are opening the Ukrainian market to everyone and simply destroying our producers, not only of agriculture.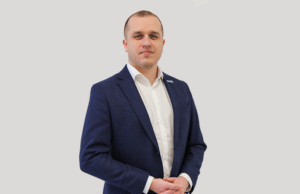 Roman Slastyon, General Director of the Ukrainian Agrarian Business Club Association
An important issue today is the completion of land reform, in particular the adoption of a number of bills to regulate land relations. Namely, issues related to free privatisation, use of state-owned enterprises, issues of raider seisure of land.
Not less important in the agricultural sector is the issue of plant protection products. Because for three years companies in the country cannot conduct research on the latest samples of drugs. Accordingly, it also makes it impossible to further develop the competitiveness of agricultural producers.
Also relevant is the cost of basic production resources, such as mineral fertilizers. As our market is limited and monopolized by one company, farmers are forced to overpay about $30 per ton of nitrogen fertilizers. There is also an overpayment for complex fertilizers due to underdeveloped domestic production with simultaneous restrictions on supplies from major producers.
It is worth noting the weather factor: 2020 was abnormal and caused many losses for agricultural producers, especially in southern Ukraine. Thus, in the Odesa region, about 300,000 hectares of winter crops were lost due to drought, which puts under question the future development of the region in the agricultural direction.
In terms of global markets, Ukrainian producers remain competitive. Our exports are growing, which indicates the demand for domestic products. However, the other side of the issue is the problems with logistics, namely the high cost of rail transportation of grain to ports, rates of port dues and transportation abroad.
What is more, to all this there are added our not very strong positions in terms of distribution of Ukrainian products abroad due to improper work of trade missions of Ukraine in the countries of sale and low informational value about Ukrainian products. In particular, we have an underdeveloped segment of geographical references and names. However, there are changes in this direction, for example, in Ukraine the geographical names "Melitopol Cherry" and "Hutsul Brynza" were recently registered. The development of such brands is the right direction to increase the competitiveness of our products in foreign markets.
In general, we now need to develop infrastructure and associations that support farmers in organising supplies abroad. In this direction, we need better organisation of market participants, as well as state assistance, so that we can get much better results.
Natalia Tolub
Follow us on Twitter