The advance of the Russian army in the direction of Kupyansk in the Kharkiv region has slowed down. The occupiers are probably regrouping, the head of the press service of the eastern grouping of the Armed Forces of Ukraine, Illia Yevlash, said during a nationwide telethon.
"First of all, this is due to the fact that they met firm resistance near Novoyehorivka. And secondly, it seems to me that this is connected with the formation of their units. They are regrouping after getting beans from the Ukrainian Armed Forces," the spokesman said.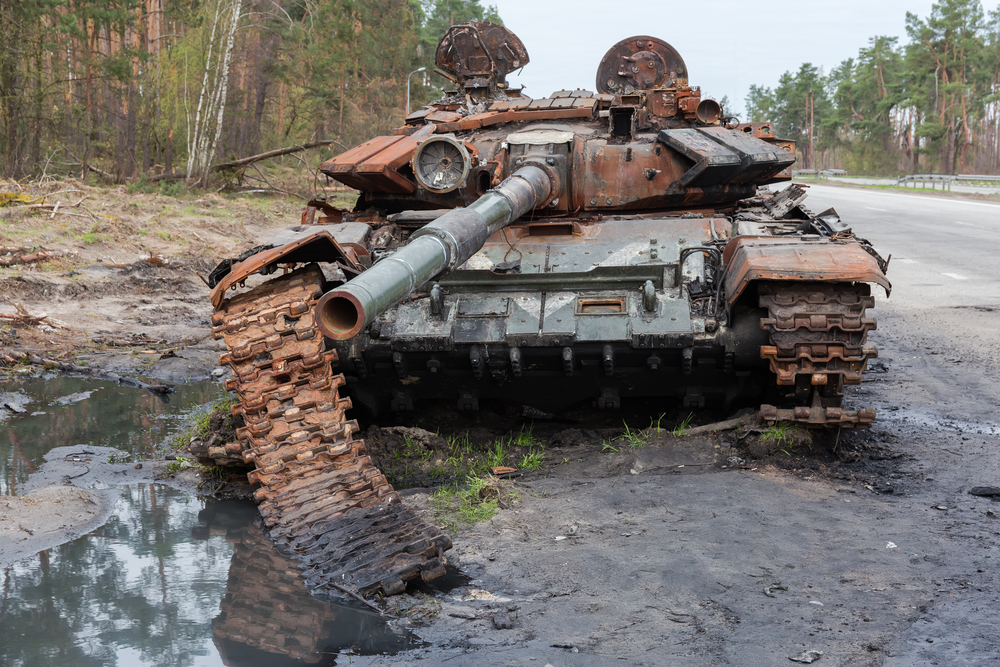 According to him, Ukrainian defenders are preparing for various scenarios. Intelligence is constantly working to identify the enemy's plans.
Yevlash added that the Russian troops used old Soviet-style equipment in the Lyman-Kupyansk region.
"They are "plugging holes," using Soviet weapons that are more than 60 years old and should have already been decommissioned," the spokesman emphasised.
Meanwhile, the UK Ministry of Defence, citing its intelligence data, reports in the latest update that the Russian forces have likely reinforced their defences around the occupied town of Tokmak in the Zaporizhzhia region in recent days.
Intelligence notes that the Russian army is deploying additional checkpoints, "hedgehog" anti-tank defences, and digging new trenches in the area.
"Tokmak is preparing to become a lynchpin of Russia's second main line of defences. Improvement to the town's defences likely indicates Russia's growing concern about Ukrainian tactical penetrations of the first main defensive line to the north," the report reads.
As a reminder, Tokmak is located in the occupied part of the Zaporizhzhia region, approximately 20 km from the current front line. Recently, there have been several reports of explosions at the bases and warehouses of the invaders in temporarily occupied Tokmak, which is already within reach of Ukrainian artillery.
Bohdan Marusyak