Rehabilitation of military personnel injured during military operations is an extremely important issue for any society. Dozens of different methods have already been developed in the world – from traditional to quite unusual ones. One such project is a rehabilitation programme for veterans from different countries that involves them in an archaeological excavation at the site of the legendary Battle of Waterloo. The event, which has been held for nine years in a row (except during a break with COVID), is conducted by Waterloo Uncovered with the Veterans UK association in participation with world-class archaeologists. This year, with the help of NGO Promote Ukraine, for the first time, a Ukrainian combat veteran, Oleksiy Kaistra from Dnipro, was invited to the team.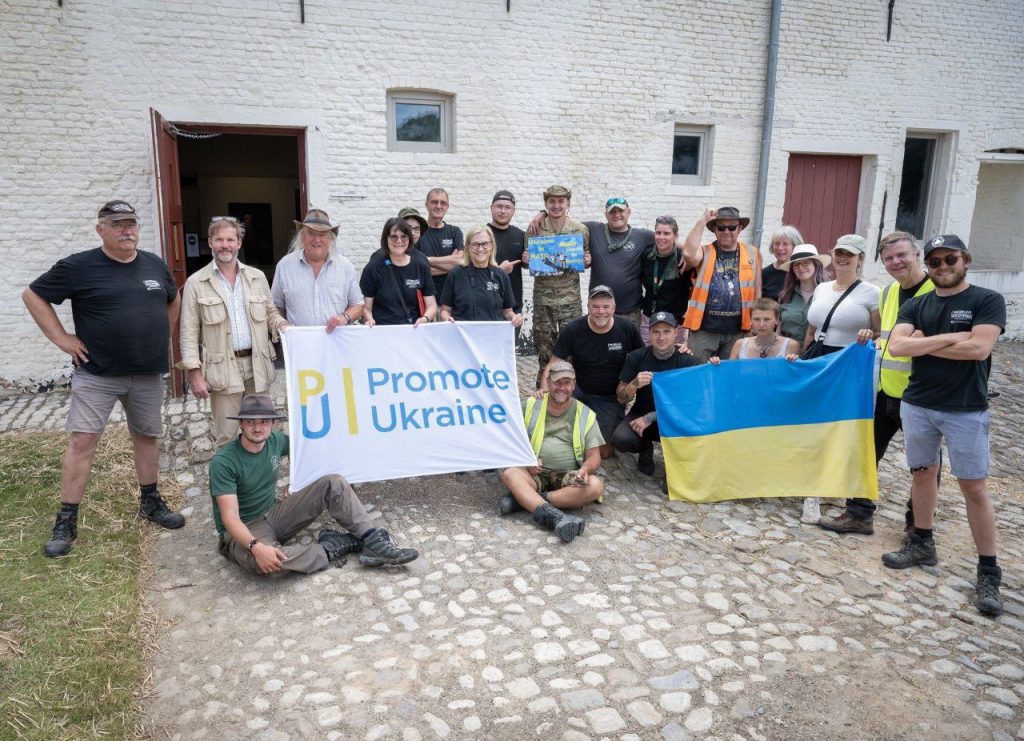 The veteran spent two weeks alongside veterans from Belgium, the Netherlands, Germany, Great Britain, and Australia exploring the territory of the legendary battle. His wife and son stayed together with the Ukrainian soldier in Waterloo. They had joint team breakfasts, lunches, dinners, and conversations with psychologists.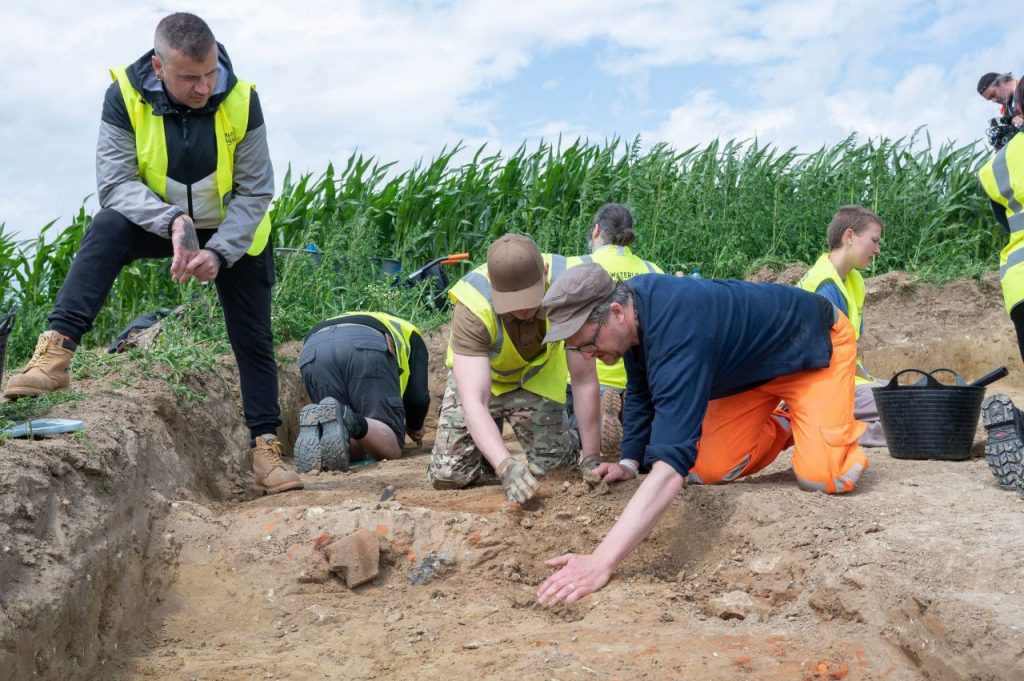 Project participants not only conduct excavations under the guidance of archaeologists but also attend receptions with military diplomats.
"At first, I didn't want to go there at all. Some strange people, spending all the time with them, not knowing the language, doing something there, going somewhere," Oleksiy admitted. He added that now he felt support and a positive attitude. During the week-long event, he learned to smile more and be open to people. The veteran calls this a valuable, positive effect of the programme.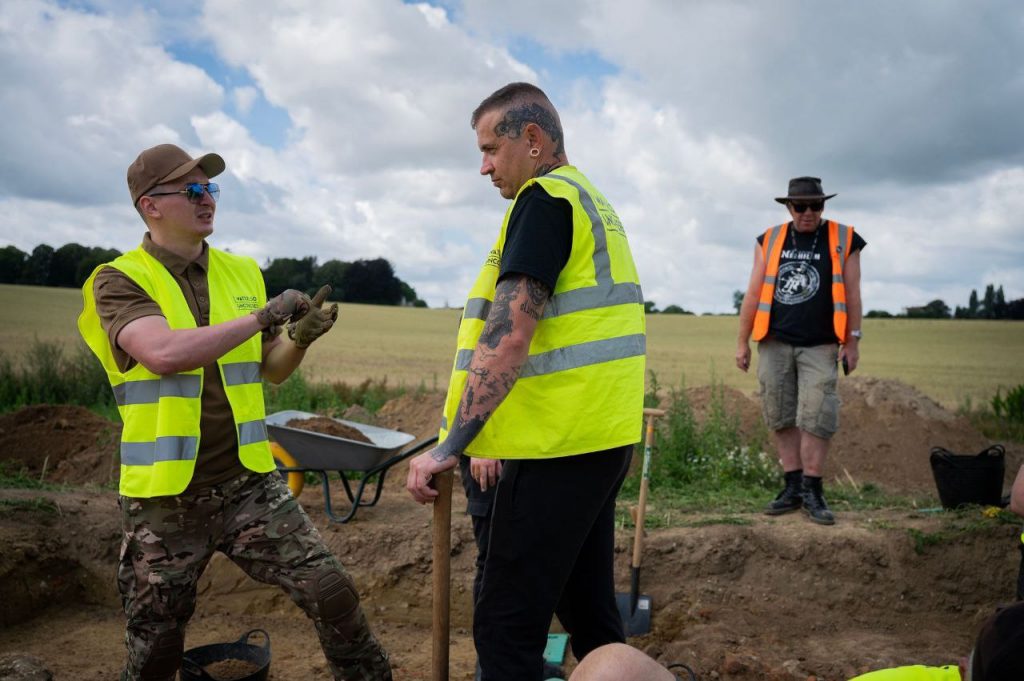 "Actually, I really liked it. They are very nice people, and it's really fun to spend time with them. I hope to be invited next year. And I really want to improve my language skills during this time and communicate already on the same wave," Oleksiy said.
The veteran fought in Donbas from 2016-2018 until he was diagnosed with cancer during a medical examination. Then there was an operation, rehabilitation, and disability. At the beginning of the full-scale invasion, Oleksiy went to a military enlistment office, but he was sent home.
According to the director general of the project, veteran Mark Evans, tens of thousands of veterans suffer from physical injuries and psychological traumas of the war due to the invasion of Ukraine.
"To support them, we need to think now about what will happen after the military operations, even while the conflict is still ongoing. In addition to vehicles and weapons, the United Kingdom should share with our friends in Ukraine the valuable experience of veteran rehabilitation, which we have gained after the recent wars in Afghanistan and Iraq," Mark says.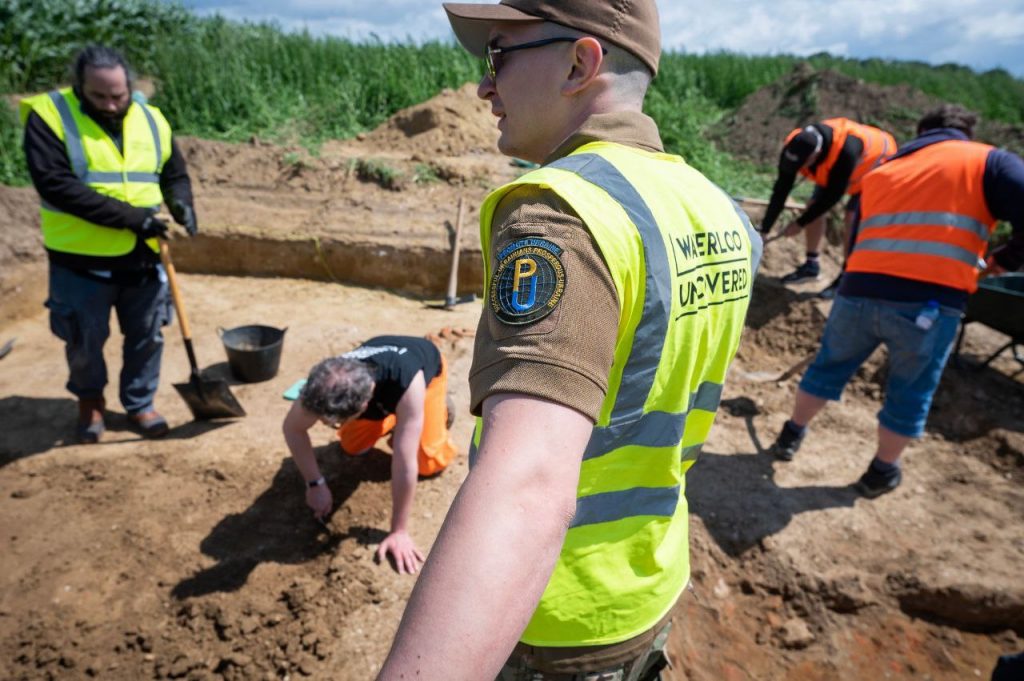 Yana Brovdiy, a representative of Promote Ukraine, is convinced that the experience of Waterloo Uncovered is very valuable for Ukraine.
"By acting in this way, the partners will ensure that when Ukraine wins the war, Ukrainians who fought and, unfortunately, were wounded or injured, will be able to undergo rehabilitation and recover," she said.
Next year, more Ukrainian veterans are expected to be involved in the Waterloo Uncovered project.