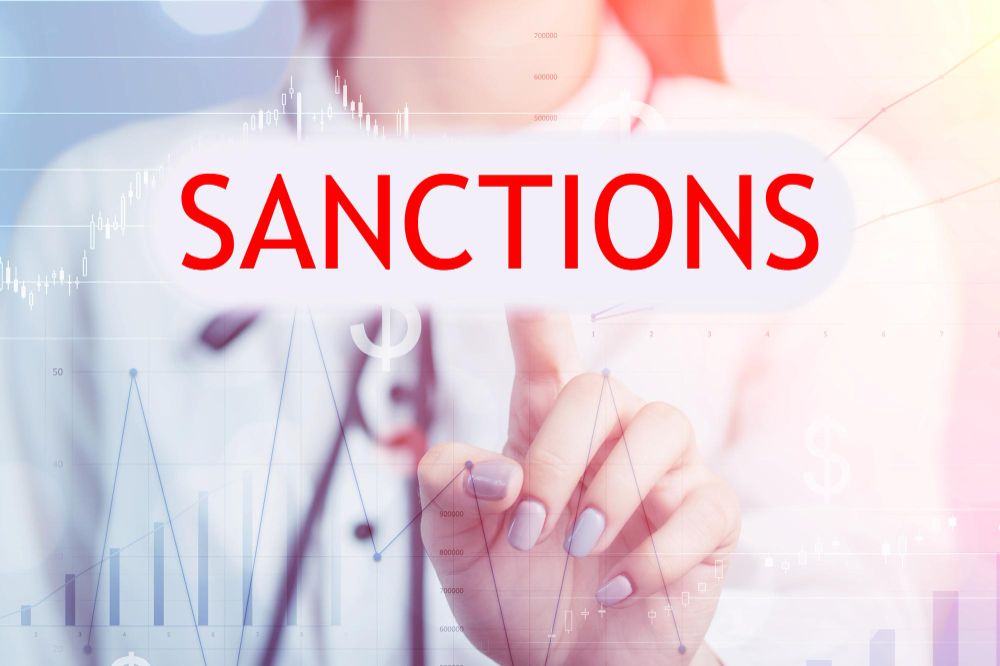 YouControl experts added sanctions lists of the most influential subjects of international law to the system and determined the number of Ukrainians, Russians and Belarusians on them. They also defined the reasons for falling under sanctions and the relevant consequences. Detailed analysis of sanctions programmes of the UN, the EU, the USA, the UK, Australia, Africa, Canada is presented in a unique study.
Sanctions are, first and foremost, an instrument of foreign policy and economic pressure. States are increasingly using sanctions to resolve international conflicts, to maintain peace and security in the world, and to ensure good governance in the global financial industry. There are many differences in how they are imposed. Sanctions can be aimed at:
Country as a whole (comprehensive) as in the case of embargo on country's exports. For example, U.S. sanctions against Cuba
Specific industries (sectoral). For example, embargo on arms or oil sales (the United States and the European Union banned the import or export of goods and services to Iran in 1979)
Specific people (personal): terrorists, wanted criminals, politicians, business and community leaders (international sanctions against Putin's allies involved in the events in Ukraine in 2014).
Personal sanctions are often called "smart sanctions" as they aim to condemn only certain individuals, not the whole country. They restrict transactions with certain individuals and/or companies, including ban on entry of individuals, freezing of their assets, and financial restrictions. The impact of targeted sanctions is obvious because such sanctions are of direct action.
Experts of the YouControl analytical system analysed the sanctions of influential and authoritative subjects of international law and found out the reasons why Ukrainians and their neighbours fall under them. As of early April 2021, the sanctions lists of UN, EU, US (OFAC), United Kingdom (Her Majesty's Treasury), Australia (DFAT), Africa (AfDB) and Canada contained 543 entries on Ukrainian citizens, 730 entries on Russians and 189 entries on Belarusians.
There are entries on Ukrainians, Russians and Belarusians on seven influential international sanctions lists.
Let's consider each source of sanctions in more detail.
United States
The Office of Foreign Assets Control (OFAC). The sanctions list of specially designated nationals contains entries on 108 Ukrainians, 291 Russians and 23 Belarusians.
The main purpose of the sanctions imposed by OFAC (a division of the U.S. Department of the Treasury) is to support the goals of American national security and foreign policy. They are aimed against foreign powers and a number of other organisations and individuals, including terrorist groups, which are officially recognised by Washington as a threat to U.S. national security.
In particular, 75% of sanctions list's entries on Ukrainians fall under the Ukraine- / Russia-related Sanctions programme and concern the events of 2014, namely when the President of Ukraine declared a national emergency caused by the actions and policies of certain individuals who undermined democratic processes and institutions in Ukraine. The sanctions were imposed on individuals whose actions posed a threat to Ukraine's peace, security, stability, sovereignty and territorial integrity and facilitated the misappropriation of Ukraine's assets. Further, the document was supplemented by executive orders concerning the imposition of sanctions on entities involved in cooperation with Russia to destabilise the situation in Ukraine, the annexation of Crimea, as well as worked in certain sectors of Russian economy. Sanctions include asset freezes and visa restrictions for individuals on special lists. They also banned U.S. companies from doing business with individuals and organisations on the lists.
Eight entries on the list of Ukrainian citizens (7%) fall under the Foreign Interference in a United States Election Sanctions programme on interference in the U.S. elections. Donald Trump imposed sanctions against foreigners in 2018. Interference is defined as an attempt to disrupt the "electoral infrastructure" or an attempt to change public opinion through online propaganda or systematic leakage of classified political information. Sanctions include asset freezes, restrictions on access to U.S. financial institutions and a ban on investment in companies involved in election interference.
To date, 291 Russians are under OFAC sanctions. And almost half of the list (119) falls under the already mentioned Ukraine- / Russia programme. Fifty-two entries concern sanctions aimed at protecting the United States from cyberattacks. Thus, the Sanctions Related to Significant Malicious Cyber-Enabled Activities document gives the U.S. Department of the Treasury the right to impose measures on those who commit cyberattacks, block their assets in the country and disconnect them from the national banking system. The Magnitsky Sanctions programme contains 41 entries. It imposes personal sanctions on those responsible for violations of human rights and the rule of law in Russia.
All 23 entries on Belarusian citizens relate to the Belarus Sanctions programme regarding attempts by some actors, including government officials, to undermine Belarus' democratic processes, rig presidential elections, human rights abuses, political repression, and the detention and disappearance of some individuals. According to the programme, all property and property interests of these individuals and entities in the United States or under the control of U.S. citizens are blocked. U.S. citizens are prohibited from dealing with people and organisations subject to sanctions.
Canada
The Consolidated Canadian Autonomous Sanctions List includes individuals and entities subject to special sanctions under the Special Economic Measures Act (SEMA) and the Justice for Victims of Corrupt Foreign Officials Act (JVCFOA). Restrictive measures include a ban on dealing with persons subject to sanctions (it is prohibited to provide financial assistance, trade in property), asset freezes, and entry into the country in some cases. Sanctions were imposed on 202 Ukrainians and 129 Russians. The vast majority of entries relate to the violation of the Constitution, sovereignty and territorial integrity of Ukraine. Fifty-five entries on Belarusians relate to gross and systematic violations of human rights, violence and fraud during the presidential election in Belarus.
United Kingdom
The HM Treasury Sanction List includes 95 Ukrainians, 139 Russians and 66 Belarusians.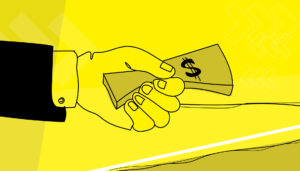 This international document contains the names and other identifying information about individuals and legal entities subject to UK sanctions. The sanctions provide for asset freezes and market access restrictions. Money laundering and terrorist financing are the main criminal threats for which the list was established. However, the document also aims to combat the global proliferation of weapons, drug trafficking, and human rights violations.
In particular, 95% of entries on Ukrainians and 60% of entries on Russians on the sanctions list fall under the Russia programme and relate to actions that destabilise Ukraine, undermine or threaten its territorial integrity, sovereignty and independence. In addition, 90% of entries on Belarusians belong to the Belarus programme. They concern offences that oppress democratic and civil principles in Belarus, events related to the disappearance of Yu. Zakharenko, V. Gonchar, A. Krasovski, D. Zavadski and improper investigation of cases to bring to justice those guilty and involved in these cases.
Two Ukrainians, seven Belarusians and 25 Russians fell under the Global Human Rights sanctions programme. The sanctions are imposed over violation of the human right to life; the right not to be subjected to torture or to cruel, inhuman or degrading treatment or punishment; the right not to be enslaved or to be engaged in forced labour. The provisions of the programme apply to all persons involved in human rights violations, including not only those who carry out or are responsible for these actions, but also those who, among other things, promote, cover, provide funding, benefit, refuse to investigate or prosecute for these actions. The provisions provide for assets freezes for certain individuals, as well as a ban on immigration if there are sufficient grounds to suspect that these individuals are involved in serious human rights violations.
EU
The restrictive measures of the European Union were imposed on 79 Ukrainians, 110 citizens of Russia, and 43 citizens of Belarus. Sanctions over actions that undermine or threaten the territorial integrity, sovereignty and independence of Ukraine account for 95% of all entries on Ukrainians on this list, 70% of entries on Russians and one entry on a citizen of Belarus. They are mainly related to the annexation of Crimea and Moscow's support for the self-proclaimed republics (DPR, LPR). Moreover, all 99% of Belarusians on the sanctions list fall under the Belarus programme: the EU considers these individuals involved in falsifying the results of the country's presidential election, as well as responsible for violence and unjustified arrests.
EU's restrictive measures include asset freezes for individuals and legal entities, as well as restriction on the right to enter into and move through the territory of the EU Member States for individuals.
Australia
The Consolidated List of the Department of Foreign Affairs and Trade (DFAT) of the Government of Australia contains the names of 54 Ukrainians, 47 Russians and two Belarusians. All entries on Ukrainians and Belarusians, as well as 64% of entries on Russians fall under the Autonomous (Ukraine) programme. Individuals are organisers or accomplices in actions that undermined the sovereignty and territorial integrity of Ukraine and pose a threat to the country.
The number of sanctions imposed by Australia has increased over the past decade, especially after the annexation of Crimea and the downing of passenger flight MH17 over eastern Ukraine (there were 38 Australian citizens on board). In 2015, Australia renewed the sanctions regime against Russia, Crimea and Sevastopol. In 2019, additional measures were introduced against Russian citizens for their role in intercepting and seizing Ukrainian ships in the Kerch Strait, against "leaders" from separatist-controlled parts of the Donetsk and Luhansk regions. Last year, sanctions were also imposed against individuals for their role in promoting the so-called elections in Crimea and Sevastopol. A person involved in the construction of the Kerch Bridge was recently added to the list.
Australia's sanctions provide for freezing assets of certain individuals and banning them from crossing the border.
UN
The United Nations Security Council Consolidated List includes all individuals and legal entities subject to measures imposed by the Security Council. There are no entries on Ukrainians and Belarusians on the list. Instead, 12 Russians fell under them within the Al-Qaeda programme over participating in the financing, planning, facilitation, preparation or commission of acts related to the activities of Osama bin Laden and the Taliban; in connection with them, under their name, on their behalf or in their support; for the supply, sale or transfer of weapons, etc. The restrictions provide for freezing of assets, banning the entry into or transit through the UN member states for these persons, embargoes on weapons and related material of all types, spare parts, etc.
Africa
Five Ukrainians and two Russians fell under the sanctions of the African Development Bank (AfDB). Sanctions are imposed on persons who have participated in coercive, agreed, corrupt, fraudulent or obstructive actions within the sanction system of the Bank. Sanctioned persons are not eligible to participate in contracts financed or administered by the African Development Bank.
Individuals or entries: how to count people under sanctions?
There are many publications on the topic of sanctions in the media, including about the number of citizens of a country on the sanctions lists. However, a significant number of articles have a typical inaccuracy. All entries on the lists are counted, not unique subjects. The same person can be listed several times.
One and the same person can be recorded differently in one and the same entry. This is done specifically for a more accurate search. Very often, apart from the main name, all known aliases or full names from the documents that a person can use are indicated. Also, all possible variations of spelling of the full name with all possible rules of transliteration for different languages ​​are often noted.
"For example, the entry on Viktor Yanukovych on the HM Treasury Sanction List contains 252 variations of spelling of his name, while the entry on his son, Oleksandr Yanukovych, contains 300 variations, and they are the absolute leaders in the number of spelling variations. The closest record in terms of the number of full names on this list also belongs to a Ukrainian, former Deputy Interior Minister Viktor Ivanovych Ratushniak with 144 spelling variations," notes Yuriy Tomin, head of YouControl business development projects and programmes.
An important point: sanctions mechanism is imposed and then it can be extended or lifted after the stipulated requirements are met. Restrictive lists are changed periodically. Therefore, there is a significant difference between the total number of persons put on the lists and those who are currently under sanctions.
Follow us on Twitter