According to estimates of the United Nations Development Programme (UNDP), mine clearance operations in the territory of Ukraine will cost approximately $35.7 million. Jaco Cilliers, Resident Representative of UNDP in Ukraine said during the opening of the exhibition "War through the eyes of explosives technicians of the State Emergency Service."
"This work [mine clearance] will cost Ukraine, according to estimates, 35.7 million dollars. Therefore, I would like to express my gratitude and acknowledge the efforts of our partners who contribute to this work, including countries such as Japan, Denmark, Croatia, Great Britain, France, and many others," Cilliers said.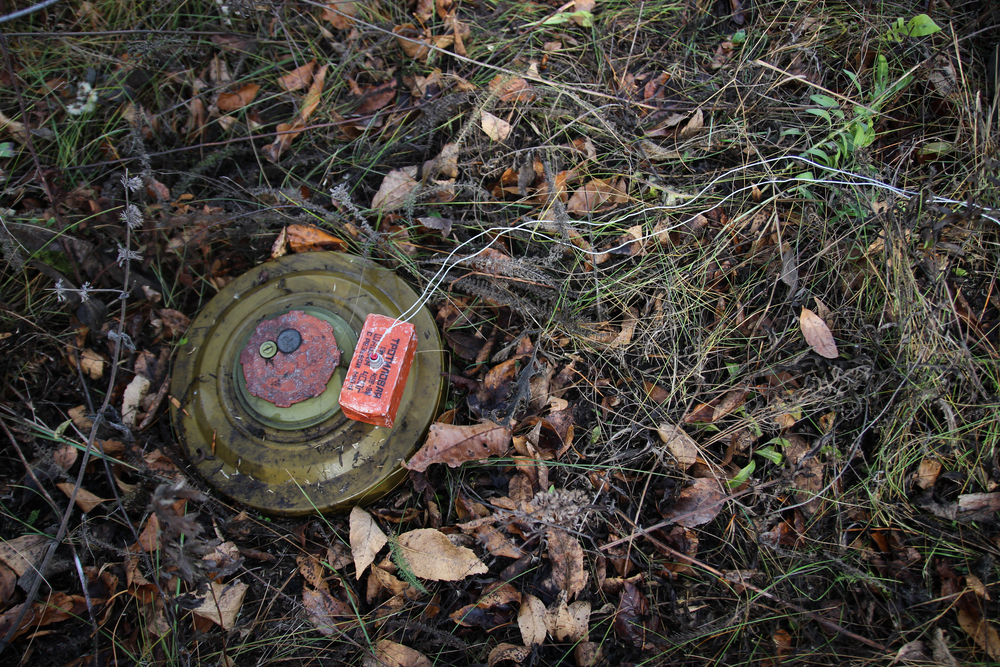 At the same time, Rémi Duflot, Deputy Head of the EU Delegation to Ukraine noted that mine clearance was a priority for the European Union. The diplomat said that EU High Representative Josep Borrell announced during his previous visit to Ukraine additional support for mine action, bringing the total amount to EUR 43 million.
As Prime Minister of Ukraine Denys Shmyhal announced during the Government meeting, 724 people had stepped on or driven over Russian mines over the past month alone, 226 of them died.
According to him, about 174,000 sq km are contaminated with explosive objects.
"Ukraine needs quick and thorough humanitarian demining of territories. Given the scale of the works, the Government identified such demining as one of the five key priorities of rapid recovery," Shmyhal said.
He added that Ukraine planned to create a State Centre for Humanitarian Demining which would facilitate better coordination of efforts in demining territories.
Bohdan Marusyak